A Filipino netizen living abroad shared his thoughts after he got his second dose of the COVID-19 vaccine.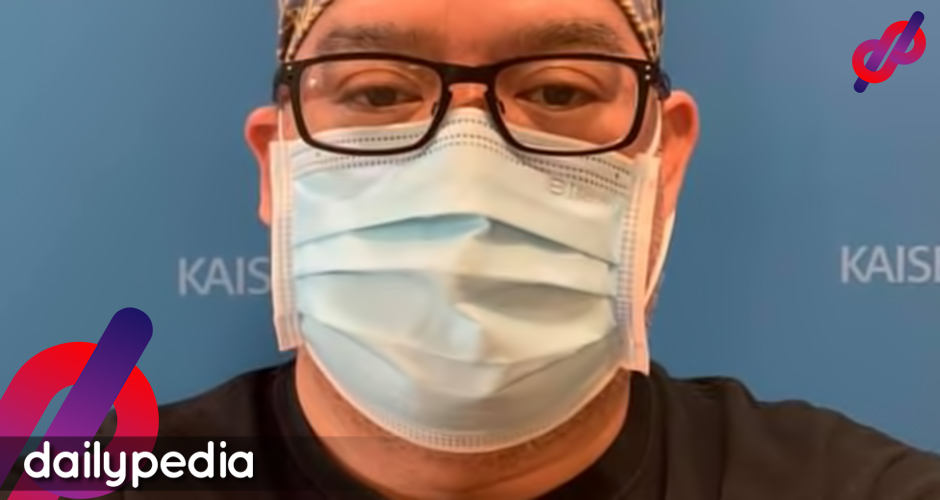 Jonas Santos said that having access to the vaccine is just one of the privileges of living in a first-world country. He then blasted the current administration for allegedly making the process slower and using the pandemic to make money.
"While people in my birth country (Philippines) are still waiting for their COVID vaccine. Apparently, their corrupt leader and his cohorts are too busy making money on [the] corona pandemic," Santos wrote.
He also added that the government is keen on getting the "least effective and most expensive" vaccine which is by the brand Sinovac from China.
"Their priority is not the welfare of their people. Their priority is to stay in power by changing the constitution. This is malas at sakit for the Filipino people," the netizen added.
On January 11, the Malacanang expressed their hope that Sinovac COVID-19 vaccines will be donated to the Philippines by the Chinese government.
The country has already secured 25 million doses of the Sinovac vaccine.
"I don't know about the terms and conditions but of course, we expect that it will be paid but let's see, maybe, just maybe, I'm just speculating, China will donate some of it. Let's see," said Presidential Spokesperson Harry Roque.
He then cited the Philippines' and China's "very close relations" as a possible reason for the donations.
"Because their Chinese foreign minister [Wang Yi] is coming, I don't know what he will say but many of us are praying that perhaps, some of these vaccines can be donated. After all, we do have very close relations with China."
The first 50,000 doses of Sinovac's vaccine will arrive in the Philippines in February.
Roque stated that they have decided to wait for the vaccine first then secure an emergency use authorization (EUA) before distributing it to the Filipinos.
"But we can do what Indonesia did. Accept delivery and wait for the approval of regulatory authorities."
The Philippines has also signed deals for vaccines from AstraZeneca.