One of the first things Senate President Vicente "Tito" Sotto III did this 2021 was to file a bill seeking to renew ABS-CBN Corporation's legislative franchise.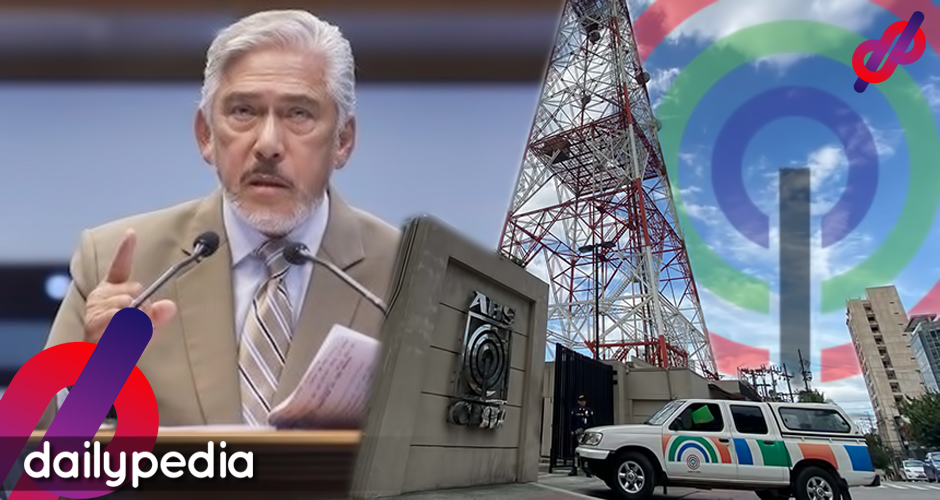 Most people lauded the move. Some ridiculed his statement on animé being "mediocre replacements" for news and other TV programs. ABS-CBN employees were particularly cautious as Sotto looks like he wants their votes for 2022.
One netizen, however, noticed something that only a few others did: Sotto has changed his stance on ABS-CBN's franchise.
Human rights advocate Francis Baraan IV posted this tweet yesterday after news broke of Sotto filing Senate Bill (SB) No. 1967, which seeks to renew ABS-CBN's franchise for another 25 years.
REMINDER:
Tito Sotto was one of the 9 Senators who abstained in the ABS-CBN Franchise Renewal fiasco.

He did not cast his vote on the matter, b/c he flip-flops on issues based on what's best for him.

This self-serving move is just another day in the life of a duplicitous TRAPO. pic.twitter.com/TQUGraLpzB

— Francis Baraan IV (@MrFrankBaraan) January 4, 2021
In his tweet, he would call out Sotto as being one of the 9 senators who abstained from the "ABS-CBN franchise renewal fiasco" during hearings held at the Senate.
"He flip-flops on issues based on what's best for him," said Baraan, calling Sotto's move self-serving and "just another day in the life of a trapo".
Netizens who noticed this agreed with Baraan, even raising Sotto's allegiance with rival GMA Network as the reason why he abstained.
https://twitter.com/yourprincem22/status/1346271397316755456
Some even pointed out how this bill would evidently be pointless as the House of Representatives has to act first for any legislative franchise to even go through the approval process.
We all know that senate cannot act on this. The bill must be approved first in congress. So this is just a show of sotto

— Master Rj (@MasterRj16) January 4, 2021
A quick look at the 1987 Philippine Constitution reveals that the Lower House "is the only House that can grant such a franchise as private bills "shall originate exclusively" from them.
This, of course, has been done in previous iterations of Congress. Batangas 6th District Rep. Vilma Santos-Recto looks to refile a previous House Bill to bolster ABS-CBN's chances of getting its franchise back this year.
Did Sotto pull a classic trapo move?
Only a few netizens caught this possible angle from Sotto: "filing a bill" to get his name in a good place for an upcoming election.
Sotto's statements do seem to contradict his reasons for filing a bill that will not get traction—at least if Congress adheres to the Constitution.
Back in May 5, Sotto said if the Lower House proceeds with deliberations and lets ABS-CBN's franchise through, "we will approve it."
A few days later, though, Sotto would be one of nine senators who would abstain from voting on Senate Resolution No. 395, which asked the National Telecommunications Commission to reconsider its cease-and-desist order against ABS-CBN.
Sotto would trend on social media for not voting on the resolution.
Fast forward to today, and Sotto's bill has now garnered the support of 15 senators to revive ABS-CBN's legislative franchise.