Looks like Presidential Spokesperson Harry Roque is once again working overtime trying to salvage whatever credibility the Duterte administration has left.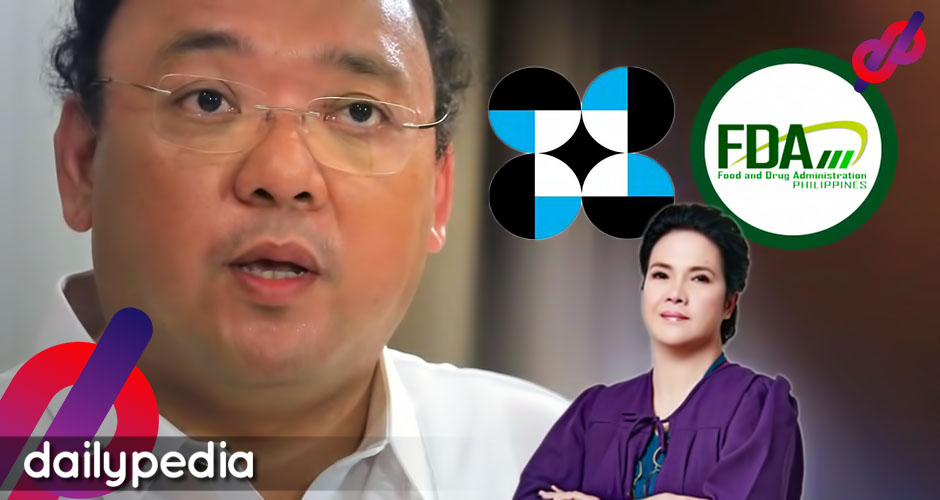 In an online briefing held last January 12, Roque blamed Filipino's aversion to CoronaVax, Sinovac's COVID-19 vaccine, to a three-year-old issue: the Dengvaxia scare of 2017.
During the briefing, Roque said the Dengvaxia scare may have influenced Filipinos reacting negatively to the government securing CoronaVax.
"Huwag po nating pakinggan ang mga self-proclaimed experts," said Roque, quoting Dr. Lulu Bravo of the Philippine Foundation for Vaccination.
"Kapag na-aprubahan po iyan ng FDA [Food and Drug Administration] lalo na for general use—at ito ay ginagamit sa buong mundo—wala po tayong dapat ikatakot sa ganyang bakuna," he added
He also asked Filipinos to be more vigilant and be critical of any information they may encounter about certain vaccines—a possible hint at articles and studies saying CoronaVax has questionable efficacy at best.
Netizens have gone after Roque on social media, especially when he was one of the people responsible for creating the controversy in the first place.
This is true. But who created the Dengvaxia controversy? https://t.co/XNj79ZpOtB

— Barnaby Lo (@barnabychuck) January 12, 2021
Netizens have also called out Roque for bringing up Dengvaxia when, in fact, it was more of scientific studies and statistics that have Filipinos scared about CoronaVac.
the simplest explanation is often the right one.

in this case, it is because the covid19 vaccine they want us to trust, sinovac, is the least effective, ergo the most unreliable.

gagawa pa ng convoluted na dahilan makaiwas lang sa katotohanan. utterly ridiculous.

— paeng lopez (@paengLopez) January 12, 2021
There's also the fact that Filipinos nowadays have very little faith in the national government despite what recent surveys might say.
No, Filipinos do not trust this government on anything vaccine related. The PH government is too eager to push through with Sinovac even though it's less effective and more expensive. Harry Roque is just a mouthpiece who does not believe in himself. https://t.co/kfRtoROKqr

— Retton Butler (@ilshieldyou) January 13, 2021
Roque has also been acting as Malacañang's spin doctor, a job that no one thought would exist in 2020.
department of interpretation. https://t.co/uPX5HgXXEn

— Tweety (@Tweety62836690) January 12, 2021
One name, however, has been brought back from the "dead": Public Attorney's Office nationwide head Persida Rueda-Acosta.
https://twitter.com/spesest42/status/1349191259760443393?s=21
.@persidaacosta yari ka. https://t.co/l5xH3v69Ox

— Red One #RegisterAndVoteIn2022 (@pripri_gosakto) January 13, 2021
Si Dr. @persidaacosta din sisihin nyo. https://t.co/feaefCzXwH

— indigo (@themodeindigo) January 13, 2021
In 2017, Acosta filed complaints against health officials for deaths being linked to children being inoculated with the then-brand new Dengue virus vaccine.
The Department of Health would put a stopper on Acosta's ploy as they were able to confirm that none of the deaths were directly caused by Dengvaxia in late 2017.