It seems the pandemic isn't going away anytime soon. Some experts even believe that it may never end and that COVID-i19 is here to stay. Sadly, it is only now that people have realized how dangerous catching the disease would be. Fortunately they are smart enough to observe health measures to avoid getting infected.
Using face masks is a great precaution and more are using those that are made of copper.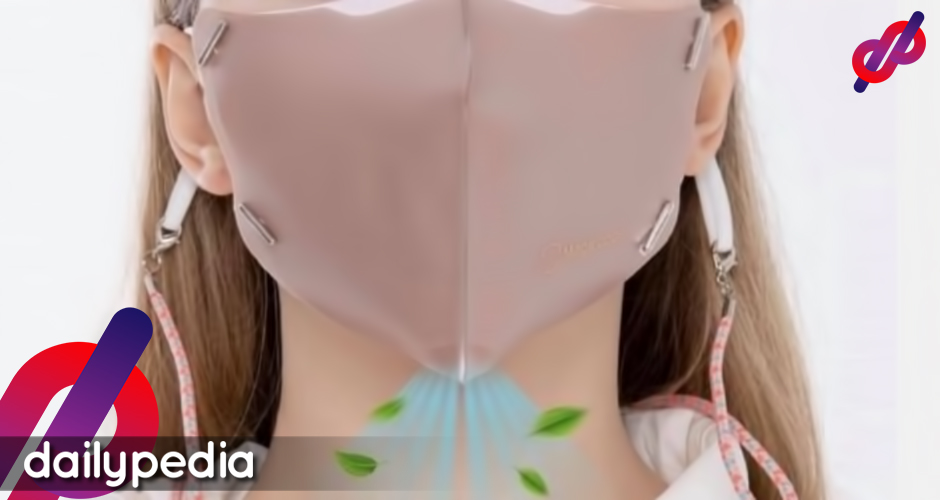 The said element is known to kill bacteria and viruses when it comes in contact with them. One of the ways it kills a microbe is by disrupting the bacterial cell membranes which eventually destroys the microbe's DNA and RNA.
Copper face masks sales are on the rise, but do they really provide better protection from the coronavirus?
According to MakatiMed Director Dr. Saturnino Javier, copper face masks aren't that effective against the disease, elaborating on MakatiMed department manager for Infection Prevention Dr. Janice Caoli's January 5 statement.
The holes located around the chin area can actually help spread the virus, the statement explained.
"MakatiMed earlier released a memo stating that masks with exhalation valves or vents are not recommended to be used in the hospital because these types of masks may not prevent the user from spreading COVID-19 to others. Masks with slits or holes located near the mouth or nose may also allow respiratory droplets to be dispersed in the air," it said.
"The Infection Prevention and Control Department reiterates to all patients, visitors, healthcare workers, employees, and outsourced service providers that masks or respirators with exhalation valves, vents, slits, or holes are not allowed in the premises of Makati Medical Center."
"Individuals wearing masks in the hospital will be required to put on a surgical mask to cover the defect—for your own protection."
Philippine Society for Microbiology and Infectious Diseases (PSMID) infectious disease expert Dr. Edwin Pasumbal supported MakatiMed's memo, saying that even the CDC (United States Center for Disease Control and Prevention) does not recommend using copper masks for the same exact reason.
"Ang issue lang natin with the commercially available masks that were produced during the COVID-19 pandemic… why we're not recommending it is that the currently available copper mask, meron silang slit sa ilalim and that's not allowed and 'yung iba, meron silang valve na attached. And that is not recommended by the CDC (United States Center for Disease Control and Prevention) kasi it defeats the filtering purpose of the mask. So that's the main reason. It's because of the presence of the slit and the valves why it's not recommended. In some hospitals." he said in an interview on January 7.
He said that hospitals such as St. Luke's Medical Center and others have advised against face masks with slits and valves.
"St. Luke's recently came out with their advisory, if you're going to wear this mask or those with valves—not necessarily copper mask—the recommendation is number one, to change it to an N95 or a plain surgical mask. But if not available, they have no choice but put a surgical face mask on top of the copper mask or any mask with valve. That is the recommendation." he added.
However, he did not discredit the effectiveness of copper against microbes.
"Actually, copper masks have been around as early as 2010," he said. "Actually, the current term is copper-impregnated mask kasi meron siyang biocidal property. It can actually kill the virus. So even before the COVID pandemic, ginagamit na 'yan for protection against flu and other viral infection." he explained.
"'Yung copper is actually safe, it doesn't have to be a hundred percent. It depends na din sa manufacturer niyan. But it doesn't have to be a hundred percent copper," Dr. Pasumbal clarified. "Kung meron namang available na copper mask na walang valves, kung wala namang valves o wala namang slits, then it's safe to use. 'Yun lang and issue dyan—the presence of the slits and the valves."
New England Journal of Medicine researchers earlier concluded that surfaces made with copper can literally kill the coronavirus.
But Karrera Djoko, a biochemist and microbiologist at Durham University in England, has a similar stance with MakatiMed on using copper for additional protection against coronavirus. She said that copper releases reactive ions when coming in contact with coronavirus, which then penetrates the exterior of the bug. As ions get inside the bug's innards, germs also spread all over the copper.
Michael Johnson of the University of Arizona shared the same position, explaining that a copper may destroy its own proteins when it comes across a cell or a virus.
"If 40 percent of your proteins don't work, you don't work," Dr. Johnson added" he told The New York Times.