A day after Christmas, health secretary Francisco Duque III claimed that the country wasn't defenseless if and when the COVID-19 variant from the United Kingdom hits our shores.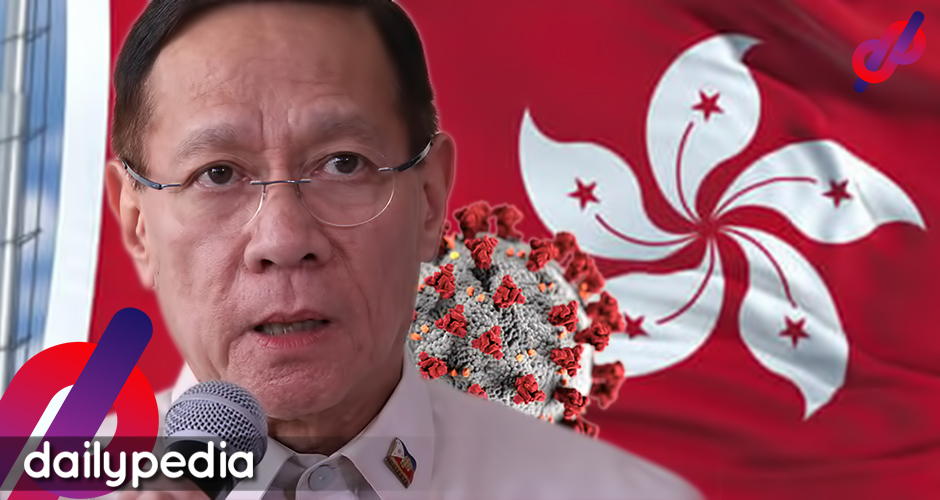 The country made headlines in Southeast Asia after a Hong Kong resident supposedly tested positive for the UK variant of COVID-19.
Said Hong Kong resident had travel history in the country, and was detected on December 22–four days before Duque said we were safe.
Upon hearing the news, Duque released a statement essentially debunking the claim of Hong Kong's International Health Regulations.
In his statement, Duque said the Philippine Genome Center (PGC) said, "the said variant of SARS-CoV-2 virus has not yet been detected in the country."
Duque added that the PGC tested at least 305 positive samples from nine institutions dated November to December 2020. All samples were from inbound travelers who tested upon arrival at NAIA.
According to the DOH, the passenger presented a negative COVID-19 test result prior to leaving the country, which makes the statement from Hong Kong health officials confusing.
IATF health advisory technical group Dr. Edsel Salvana chimed in, saying it would be difficult to conclude where exactly the Hong Kong national got the more infectious strain because of lack of information.
"Kung nakuha niya sa Hong Kong? It depends on the timing. Kasi ganito lang 'yun: kung may nakuha siyang negative test noong December 22, it takes 3 to 5 days bago siya mag-positive again. And if nag-test siya sa Hong Kong after December 27, it is more likely na doon niya nakuha yon," Salavna said, pointing out that Hong Kong has also gotten positive cases of the new COVID-19 variant.
As of this writing, the Inter-Agency Task Force for Emerging Infectious Diseases (IATF) has formed a technical working group to monitor and identify the new variant.
The group will be headed by DOH Spokesperson USec. Rosario Vergiere.
December 26, 2020 would be the day when the country would get its first scare of the new variant, as a traveler from the UK tested positive for COVID-19.
The particular strain, however, was not identified, leading Duque to assure the public that the country was "not defenseless" from the more aggressive COVID-19 strain.
As of today, January 6, the country has recorded 1,047 new cases of COVID-19, raising the country's total to 480,737. 339 more people have recovered from the virus while 26 more have died.