A police investigator usually takes a longer time to declare a case "solved" before filing the appropriate charges, but the Philippine National Police (PNP) seems intent on calling this one solved—even if they do not have evidence to support their theory.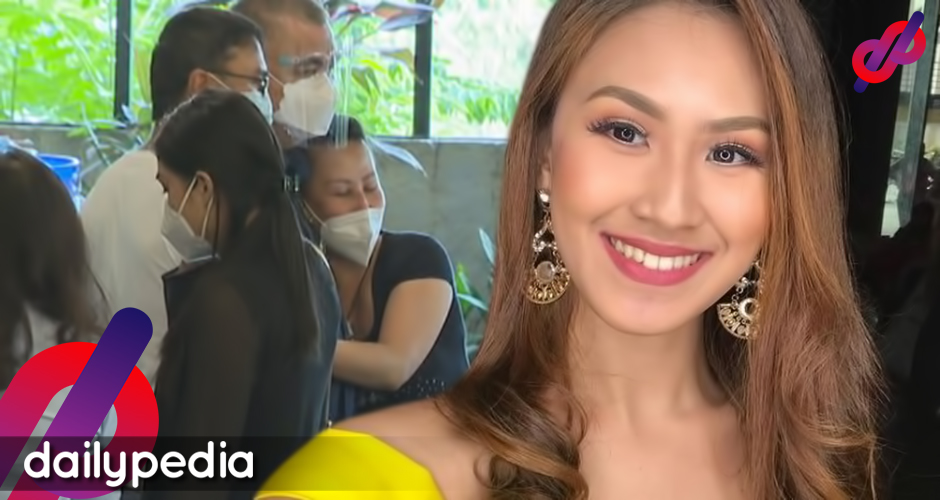 At least, that's what PNP Chief P/MGen. Debold Sinas thinks.
Sinas trended on Twitter Philippines today after he made it clear that the death of 23-year-old flight attendant Christine Dacera came after she was raped by at least one of the 11 men who accompanied her in her Makati hotel room on December 31, 2020.
According to Sinas, they have "enough evidence" to prove that the flight attendant was raped before she was found dead in the bath tub of her room based on initial police findings.
"IT IS RAPE"

Nanindigan si PNP chief Debold Sinas na "rape-slay" case ang nangyari kay Christine Dacera. pic.twitter.com/hIbozEIqWc

— News5 (@News5PH) January 6, 2021
The PNP, however, has refused to show to reporters Dacera's autopsy report. He also said he cannot vouch for the autopsy report circulating on social media as it was "not theirs".
Sinas on an autopsy report circulating on social media: Kapag hindi galing sa amin, we cannot vouch that. | via @ramboreports

— Rappler (@rapplerdotcom) January 6, 2021
He urged the public to refrain from spreading their speculations on social media, even as media reports point towards the PNP for starting the rape-slay angle.
The country's top cop has also issued a 72-hour ultimatum to the men they deemed suspects in the death of Dacera before they are "hunted down" by the police—all without a search warrant.
C'mon! Without warrant, Sinas threatens to 'hunt down' suspects in Dacera death https://t.co/hvK8nwl5MN by @ramboreports

— Maria Ressa (@mariaressa) January 5, 2021
This statement comes despite the fact that the police cannot arrest suspects without a warrant—a fact pointed out by PNP spokesperson P/BGen. Ildebrandi Usana.
PNP spokesperson Brigadier General Ildebrandi Usana said they cannot just arrest the suspects in the Christine Dacera case without a warrant even if they would not turn themselves in within the 72-hour period set by PNP chief Police General Debold Sinas. https://t.co/o3HQNJakBB

— GMA News (@gmanews) January 6, 2021
The man who replaced Sinas as NCRPO Chief seemed to have more of an understanding of police procedures.
This should be the statement of Sinas. Lol pic.twitter.com/44VwKeqxNO

— Kiethy Perry (@OfficialKieth) January 5, 2021
In a statement issued on January 5, NCRPO chief P/BGen Vicente Danao, Jr. said if Sinas believed the case to be solved, then he should be able to tell the public who it was that raped and killed Dacera.
A ploy to make the PNP look good?
Netizens have repeatedly disputed Sinas's claim of Dacera being raped, but one person seems to believe what Sinas is saying—Christine Dacera's mother Sharon Dacera.
https://twitter.com/nelsiebarbie/status/1346718380921823234
In this now-viral photo, Sharon can be seen hugging Sinas after their meeting and subsequent press conference at Greenhills in San Juan.
Videos of Sinas telling the Daceras that they do not have enough evidence to support the rape-slay angle have also circulated,
The public, however, isn't falling for it, especially after alleged photos of Christine's autopsy went viral.
Netizens are already calling out Sinas for using this issue to both cover up recent PNP debacles and make the country's police force look good under his leadership.
WTF. This looks like PNP is using Dacera case to deliberately make the 11 guys look bad—to make themselves look competent—hoping to make us forget about the flak they got after a cop shot some1, & after public scrutiny over the systemic abuse of power w/in their ranks heightened! https://t.co/6v8irrIbao

— Francis Baraan IV (@MrFrankBaraan) January 5, 2021
Calls for Sinas to resign have intensified due to his incompetence not just as the country's police chief, but as a police officer in general.
Sinas is monumentally incompetent and fascistic, lacks any credibility, and does not enjoy the trust of the public.

Sinas is the bloated mascot of the rottenness (pagkabulok) of the Philippine National Police.

— Tonyo Cruz (@tonyocruz) January 5, 2021
Former Bayan Muna partylist representative Teddy Casiño seems to have hit on something of a trend with the PNP.
Ang habol ay accomplishment, promotion. Masabing may ginagawa. This practice has been made worse during the Duterte admin, where short cuts include extrajudicial killings.

— Teddy Casiño (@teddycasino) January 6, 2021
This would include not just Sinas, who might be looking to pull what former PNP top cop Sen. Ronald "Bato" Dela Rosa has done and manage to stay in public service, but other cops as well.
Sinas's angle has already been dismantled as the Makati City Prosecutor's office has already ordered the release of the three suspects captured at the beginning of their investigation.
BREAKING: Makati City Prosecutor's Office orders the release of three suspects detained for the death of Christine Dacera, saying further investigation is needed to determine if it is a rape-slay case. https://t.co/msCLmwV0u6 pic.twitter.com/ScL7dPdQxw

— CNN Philippines (@cnnphilippines) January 6, 2021
Will the country's police chief still push through with his rape-slay case narrative? Or will he rescind his 72-hour ultimatum and subsequent manhunt?