The Tejeros Convention would have been one of those topics that students would either sleep through or intently listen to.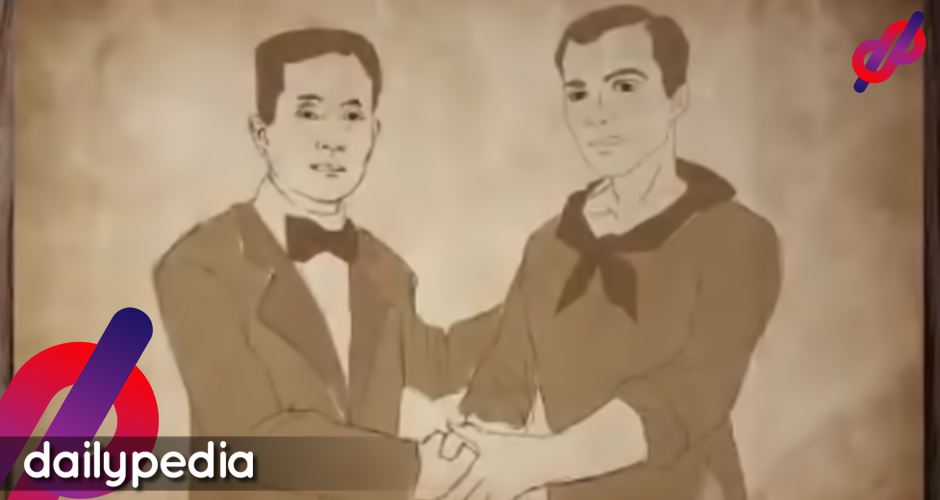 A recent TV/online lesson from the Department of Education (DepEd), however, seems to want to teach students something very different: not expressing dissent.
In a now-viral clip, Rappler columnist JC Punongbayan shared how a Grade 6 lesson on the Tejeros Convention veered away from talking about history and instead discouraged dissent.
The video shows the instructor reacting to the rift created by the Spanish-Filipino war between Katipunan leaders Andres Bonifacio and Emilio Aguinaldo.
The instructor talked about the events leading to the Tejeros Convention without much issue—that is, until it reached the part where he had to interact with students and explain why the Katipunan having factions was not a good thing.
https://twitter.com/jcpunongbayan/status/1349897390170406912
The instructor would then go on to relate the situation to the current political climate, wherein both citizens and politicians often expressed their dissent.
The instructor would, in essence, say dissent is something that students should not be thinking about. He suggested students set aside their criticisms of the government and "focus on helping our leaders".
Netizens would blast DepEd for their most recent debacle, saying they have become a propaganda machine for the Duterte administration.
https://twitter.com/eragon2024/status/1350001381122387973
https://twitter.com/levy_wong/status/1349956259689099265
https://twitter.com/ceebee_em/status/1349977417591345153
Others have called out how DepEd seems to be demonizing dissent and breeding less critical students.
https://twitter.com/vinceliban/status/1349928861811687425
Omg! Thats why we are always evaluated to be lacking in critical thinking when measured against our Asian neighbors! We focus too much in memorization and are not taught or discouraged to consider other points of view or to think outside the box.

— Bong Zandueta (@daddybongz1) January 15, 2021
Uhhh this video is brainwashing against proper dissent. https://t.co/HaroVJiqIS

— Peter Cayton, the Stats Guy (@PJACaytonPhD) January 15, 2021
Another misstep from DepEd
This wouldn't be the first time that DepEd would be in hot water for its TV and online lessons.
Recently, music majors and musicians railed them for a lesson where the instructor wasn't able to properly explain the basics of rhythmic patterns.
DepEd? What the fuck is this shit? pic.twitter.com/WW2GdwgYB4

— Joseph Tinio (@sephtinio) January 2, 2021
They would also be blasted by netizens back in October for showing the wrong solution to an otherwise simple Math problem.
LOOK: In a sample math problem aired on DepEd TV on Tuesday, netizens were quick to point out the wrong solution in solving an equation.

In Math, dividing any number by 0 is not possible because its result would be undefined. | via @bnzmagsambol pic.twitter.com/0BFvfMjdcd

— Rappler (@rapplerdotcom) October 7, 2020
Grammatical errors and inappropriate references have also hounded DepEd during the first half of the school year, both on their televised lessons and in their printed modules.
LOOK: Angel Locsin, nag react pagkatapos tinawag na 'obese' sa isang learning module ng Dep Ed!

"I don't mind the insults. Cheap comments do not define who I am. I intended to ignore this issue, but when I read deped's statement, aba teka lang." pic.twitter.com/h42SnbSDHk

— Kapamilya Online World (@kowalerts) November 15, 2020
DepEd has since stiffened their stance against these, promising better quality before the end of 2020. It seems, however, that quality-checked episodes might not air until later in the school year.