A video went viral on Facebook showing an alleged protocol violator being slammed against a wall by a supposed barangay captain.
The owner of the Facebook page that uploaded the video encouraged its likers to spread the video around.
It was revealed that the video was fake and happened in Colombia, not the Philippines. 
A Facebook page called "Like this page" posted a disturbing video of a supposed barangay captain dragging a handcuffed man and slamming him against a wall.
The official was also heard cursing at the man.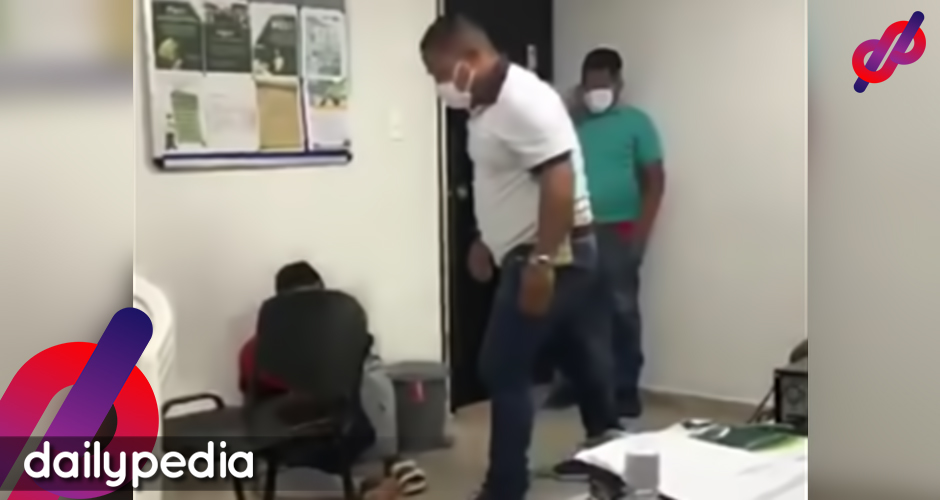 According to the Facebook page, the man was being reprimanded because he was only wearing a face mask when the protocols stated that one should also wear a face shield while going out. The location of where the happening took place, as well as the name of the barangay captain was not stated.
"Face mask lang suot ni kuya, walang face shield kaya hinampas sa pader ni barangy captain si kuya," the page wrote.
It even stated that the captain just used half of his strength and that if he used all of his power, the man might go through the walls.
"Kalahati pa daw yan ang linabas na lakas ni barangy captain. Pano na siguro kung nilabas lahat baka lumampas si kuya sa pader ng barangay hall. Share natin para makarating kay idol Raffy Tulfo."
As the video went viral online, Rappler made an effort to fact check the video. The news outlet's research showed that the video was altered to make it look like it was taken in the Philippines when it's really from Colombia.
The incident happened in the municipality of Sabanalaraga, Atlántico, Colombia last November 2.
The detainee is Jeiner Sarmiento. He was arrested for allegedly carrying marijuana. When the man was interviewed by a local news program, he said that the video didn't even cover the whole incident as he claimed that he was hit more than once.
The video had more than 93,000 shares and 237,000 views.