Filipinos are now confused as to what the IATF hopes to achieve with their latest policy.
During a televised press briefing on Tuesday, December 15, the Inter-Agency Task Force on Emerging Infectious Diseases (IATF-EID) is now requiring anyone who moves outside their house to wear a full face shield.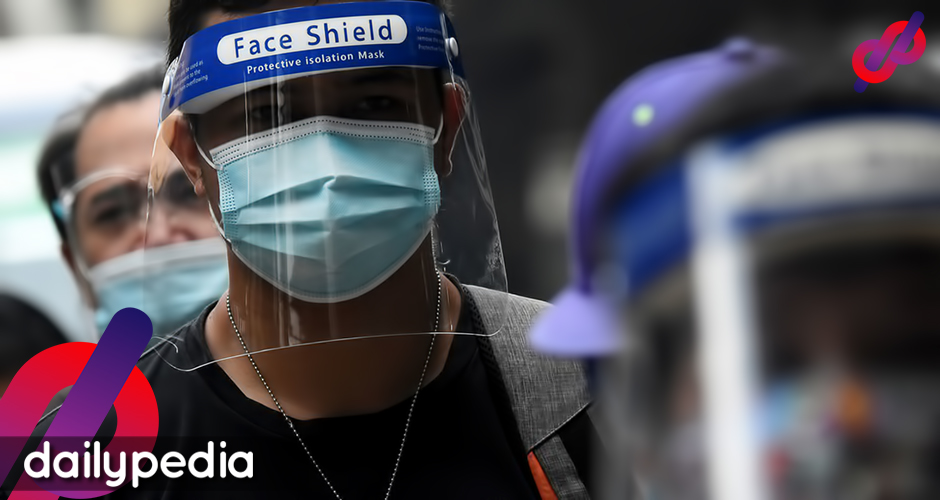 When asked why, Presidential Spokesperson Harry Roque would say "it's an additional protection to avoid a surge. It won't be required if it is not good for our health."
The new policy is seen as a way to curb a possible spike in COVID-19 infections as the government slightly opens up transportation from Metro Manila to the provinces.
This recent policy, however, has had netizens questioning the government's COVID-19 response plan once more.
Netizens have pointed out that the Philippines is the lone country in the world to even consider wearing face shields in public.
Which other country makes use of face shield mandatory ? What study/science is it based on? did WHO, CDC come out with a statement? Please I really need answers. Rather WE need answers. No one questions this govt. ? What next- use of PPE mandatory too ?

— Aurora Pijuan (@aupijuan) December 15, 2020
I will repeat: we are the only country on earth requiring mandatory use of face shields. Taiwan, Thailand, Australia, NZ, and many others contained the virus without requiring face shields. We need to end this kind of pandemic profiteering.

— Christ Orozco (@xtianorozco) December 15, 2020
Someone even threw in a bit of intrigue, with an alleged shipment of face shields already waiting at the Bureau of Customs before they were required.
proof that this was profiteering: there was already MILLIONS of stock for release at the BoC weeks before they even declared that it would be mandatory. The face shield rule is a tokenistic impositon that puts the burden of containing the pandemic on us while lining pockets

— 美兰 (@MIRAienda) December 15, 2020
Even cyclists and joggers are now required to wear full face shields.
No one's exempted – not even cyclists and joggers – in the government regulation on wearing a face shield. | via @philstarlifehttps://t.co/yev3tThzjh

— The Philippine Star (@PhilippineStar) December 17, 2020
This is a bit ironic, as one's vision isn't the best when wearing a face shield. A lot of netizens have already pointed out how dangerous this would be, especially for cyclists.
Mas delikado pa 'to para sa mga nagbibisikleta, lalo na kapag nag-fog yung face shield nila. https://t.co/4s0baf8HY6

— Gretchen Ho (@gretchenho) December 17, 2020
FYI: Cycling while wearing face shield invites accident not only to the cyclist but to other commuters, too.

Subukan kaya ng IATF mag-bike o mag-jog habang naka-face shield para maintindihan nila.

Absolute stupidity by the government. 🤷🏻‍♂️ pic.twitter.com/5UPfhwGNJ4

— Roui (@JustRouIt) December 17, 2020
Outside of the face shield distorting your vision, wearing one alongside a face mask makes it harder for those using active transport to breathe.
https://twitter.com/tina_araneta/status/1339710528558534656
Some LGUs, however, are holding off the IATF policy, like Iloilo City.
Iloilo City COVID Team spokesperson Jeck Conlu clarified that the city ordinance on the mandatory use of face mask and face shield/eye shield in public places will prevail over the InterAgency Task Force (IATF) directive.

READ FULL STORY: https://t.co/rBpPQGxM9b pic.twitter.com/5vSJkXKKu2

— Panay News (@panaynewsdotnet) December 16, 2020
Previously, Filipinos were only required to wear full face shields when using public transport or entering enclosed public spaces like malls.
Wearing face masks, on the other hand, have been mandatory ever since April.