When Foreign Affairs Sec. Teddy Locsin said someone "dropped the ball" on the Pfizer COVID-19 vaccine deal, no one was surprised when it was later revealed that that someone was none other than Health Secretary Francisco Duque, III.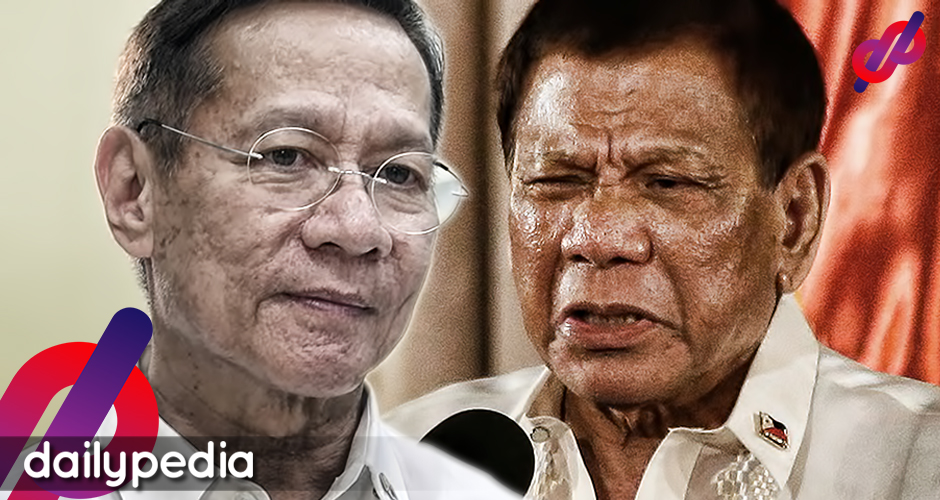 In a not-so-surprising revelation shared by Sen. Ping Lacson late Wednesday, December 16, it was Duque who was the reason why Pfizer's vaccines would not make it to the country in time.
Sen. Lacson: A single document that DOH Sec. Duque failed to submit was cause of PH missing out on chance to acquire 10M doses of Pfizer vaccine as early as January, an opportunity that went to Singapore. Negotiations started in July. | @deejayapINQ pic.twitter.com/En0zVvs4bD

— Inquirer (@inquirerdotnet) December 16, 2020
According to Lacson—who got his information from Philippine Ambassador to the United States Jose Manuel Romualdez, Duque failed to sign a confidentiality agreement.
Had that oversight not happened, it would have allowed the delivery of 10 million doses of the vaccine to get to the Philippines by January 2021–two months ahead of what vaccine czar Sec. Carlito Galvez Jr. promised President Rodrigo Duterte, and a full five months before his realistic goal of starting vaccination drives for COVID-19.
Duterte would eventually ask Duque to answer these new allegations of incompetence, though according to Presidential Spokesperson Harry Roque, Duque was still in the clear as far as Duterte was concerned.
"I think from the overall demeanor of the President ay wala naman siyang nakikita na major lapse dahil ang pinag-uusapan ay kontrata at hindi naman abogado si Secretary Duque," said Harry Roque.

READ:https://t.co/ZmaY9DGDE1 pic.twitter.com/4BvNXHJApo

— News5 (@News5PH) December 17, 2020
In a televised Laging Handa briefing, Roque said the President "did not see any major lapses (from Duque)" because they were already dealing with contracts. He also pointed out how Duque wasn't a lawyer.
Why the President—and by association, Malacañang—still chooses to protect Duque has been questioned by netizens over and over again.
Prior to this Pfizer debacle, Duque figured in what probably is the biggest case of corruption the country has seen during the pandemic: the P15-billion PhilHealth (Philippine Health Insurance Corporation) mafia scandal.
Duque's name was dropped by whistleblower and former PhilHealth anti-fraud officer Thorrsson Montes Keith as the leader of the PhilHealth mafia, seeing as Duque sits as the state insurer's chairman.
Duque would counter the whistleblower's claims, saying his public service record is an "open book" during the Senate hearings on the matter back in August.
He has served as PhilHealth president from 2001 to 2005, became its Chairman of the Board after former President Gloria Macapagal-Arroyo appointed him her Health Secretary from 2005 to 2009, and was back on the PhilHealth board when Duterte became president in 2016.
In an interview with CNN's The Source on June 23, 2020, Roque revealed that Duterte is "very close to the brother of Sec. Duque."
According to Roque, Atty. Gonzalo "Gonz" Duque and the President go way back: they are both alumni of the San Beda College of Law.
Duque's brother would also be the only one to welcome Duterte to their hometown of Dagupan during the latter's presidential campaign.
Duque also has ties to another key Duterte ally, Gloria Macapagal-Arroyo. Duque's father, Francisco Duque Jr., was the health secretary of Gloria's father, Diosdado Macapagal. The elder Duque would later run for governor of Pangasinan with the blessing of Macapagal.
His daughter would appoint Duque as her health secretary for four years (2005 to 2009) before shipping him to lead the Civil Service Commission until 2015.
During his first go as health secretary, Duque would figure in a P500-million scandal as PhilHealth's chair—a position he held by virtue of being the health secretary—that was allegedly used to fund Gloria's presidential campaign in the 2004 elections.
That case would be dismissed in 2012 by then-Ombudsman Conchita Carpio-Morales for lack of merit.
Duque would also be the butt of several jokes after COVID-19 successfully spread in the country.
In a Congress hearing back in January, Duque said imposing a travel ban against travelers coming from China is "very tricky" because of "possible repercussions".
"If we do this, then the concerned country – China in this case – might question why we're not doing the same for all other countries that have reported cases of the new coronavirus. It's very tricky… but we commit to take this into consideration," Duque said.
That has become a bullet in the barrel of those criticizing the government's response to this pandemic—even after 9 months of lockdown.