More news that will add to your confusion on vaccine procurement came out as a Chinese pharmaceutical company said it will obtain 100 million doses of a vaccine that's not made in China.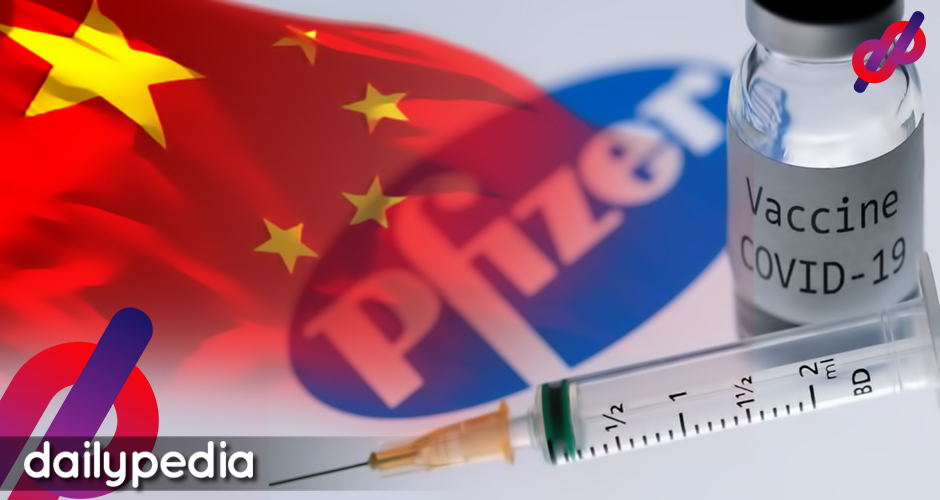 In this article posted by Bloomberg, Shanghai Fosun Pharmaceutical Group Co. is said to have paid BioNTech SE, a German firm which co-developed the Pfizer vaccine, about 250 million euros or almost P15 billion to secure 50 million doses of the vaccine.
BioNTech will look to provide at least 100 million doses in all to China by the end of 2021. The US pharmaceutical giant is reportedly not involved in the deal.
This comes as locally-produced vaccines for Sars-COV-2, the virus which causes COVID-19, like Sinovac are nearing approval from Chinese drug regulators.
While Chinese President Xi Jing Ping has promised to make any successful shots available to developing countries like the Philippines, Fosun's acquisition of Pfizer shots made many question why they did it.
This simple tweet from former IATF consultant Dr. Tony Leachon may be the answer:
China doesn't trust its own vaccines!https://t.co/VrnNVxUsW1

— Tony Leachon MD (@DrTonyLeachon) December 17, 2020
It is already a widely-known fact that the makers of Sinovac have not yet released their Phase 3 results. This poses a problem for developing countries like Indonesia, who will reportedly use Sinovac in their mass vaccination drive for COVID-19.
Other netizens agreed with Leachon's statement.
Wait. Bakit PH wants SinoVac of China when in fact China wanted to use Pfizer's??? pic.twitter.com/q8n2CrAcl4

— Diona Bonnevie (@loganbrandish) December 18, 2020
One even compared it to a longstanding turf war between two fast food giants.
Kapag ang Jollibee crew sa McDo bumibili ng french fries, it speaks volumes. So kung ang China bibili ng 100M doses of Pfizer vaccines, may mali.

— Tng Man ⚡ (@theprinceling) December 18, 2020
Some have gone to lengths to look for information on why Pfizer's vaccines are preferred by more developed nations.
thats why I'll always be mad at how the govt purposely neglected the deal w Pfizer vaccines for their own political interest to prioritize the purchase of the expensive synovac china-made vaccine which has barely safety data accounted to the public & unfinished 3rd clinical trial https://t.co/fRcTgHCku2

— mac (@tiamoqri) December 18, 2020
One netizen, however, pointed out a possible reason why vaccine czar Carlito Galvez Jr. chose Sinovac—outside of the fact that the Duterte administration seems to be favoring China.
SUPER-COLD STORAGE with CRITICAL temperature monitoring system is much different from cold storage

"the vaccine's complex and super-cold storage requirements are an obstacle for even the most sophisticated hospitals in the United States" https://t.co/Lds7nKrZY4

— Reality Bites (@RichBiteng) December 18, 2020
The Cold Chain Association of the Philippines (CCAP), a coalition of cold-chain storage companies, previously said that while they have more than enough storage to house AstraZeneca and Moderna vaccines, they have little in terms of storing the sought-after Pfizer vaccine.
According to this article from BusinessMirror, CCAP said they have more than enough pallets to store doses for 100 million Filipinos even though the country only needs to vaccinate 60 million to have herd immunity.
That number, though, only applies to AstraZeneca and Moderna vaccines. AstraZeneca requires a storage temperature of only 2 to 8 degrees Celsius while Moderna needs minus 20 degrees.
Pfizer, on the other hand, requires its vaccines to be stored at temperatures of minus 70 to minus 80 degrees Celsius, a temperature that can only be attained as of now by Zuellig Pharma, who plans to invest in 10 more medical-grade cold storage units capable of -80º to add to its current capacity.
As for the Food and Drug Administration (FDA), it doesn't see a problem with whichever vaccine Galvez and the IATF choose because at the end of the day, no vaccine maker has yet applied for emergency use authority.
Some countries have started immunization against #COVID19, but in the Philippines, vaccine makers have yet to apply for emergency use.

China-made vaccines are expected to arrive first after PH allegedly missed first batch of doses from Pfizer.

— ABS-CBN News (@ABSCBNNews) December 16, 2020
In a statement, FDA Director General Eric Domingo said no other pharmaceutical company has applied for emergency use authority in the Philippines since AstraZeneca pulled out its application.