Nobody really wants to be in the Cagayan province following Typhoon Ulysses' visit that caused massive landslides and floods.
According to the the regional disaster risk reduction management office on Tuesday, the province has already recorded 13 deaths that are attributed to drowning, electrocution, and landslide.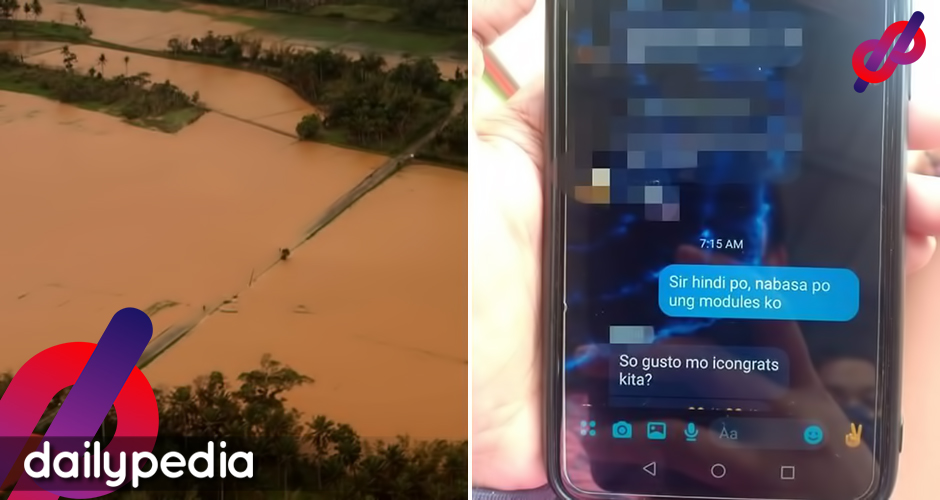 The province has been declared under a state of calamity with over 294,987 individuals affected by the typhoon. The flooding only got worse when Magat Dam released water as it reached spilling level, affecting more municipalities.
Cagayan Provincial Office Public Information Officer Francis Joseph Reyes told CARE Philippines that Tuguegarao City remains the top priority.
"…continuous recession of flood waters in Amulung and Gattaran areas are experienced, while Tuguegarao City is the top priority for rescue operations as it remains to be a critical situation," he said.
One would think, with everything that just happened, that all considerations will be given, including all things related to school.
As a matter of fact, Marikina City has suspended classes at all levels.
Marikina City Mayor Marcelino "Marcy" Teodoro on Monday said that a month of no classes will give school officials the time and opportunity to reproduce and redistribute learning modules that have been submerged in floodwaters.
"One month suspension [of classes] from this week, starting today (Nov. 16) and for the next four weeks," Teodoro told reporters.
"Paano makakapag-klase iyong mga bata, maski may module at gadget siya, kung nakalubog sa putik ang kanyang paa habang nag-aaral?" he added.
However, for one teacher, the flood isn't a reason for a student to have failed in saving their school modules.
Netizen Michelle G. Barbaran was surprised to see her child's teacher respond inconsiderately after finding out the student wasn't able to secure their modules.
Barbaran posted the screenshots of the conversation between her child and the teacher.
The teacher said that he would be fine if the student was able to save the modules. The student then said, "Sir hindi po. Nabasa po ung modules ko."
Clearly disappointed, the teacher replied, "So gusto mo icongrats kita? Congrats."
In the deleted Facebook post, Barbaran said that they tried their best in saving the modules, as well as documents and clothes, but they failed, unfortunately.
"Amidst our current situation, there is still this inconsiderate person! Tama bang ganyan mo kausapin students mo?" she said.
Netizens were disgusted by how the teacher responded, saying that he should be fired from his job.
They also urged Barbaran to mention his name so he can be disciplined.