91.5 Win Radio Manila hosts are getting slammed on social media for belittling physical therapists.
One of the DJs, Kuya Jay Machete, talked about how Miss Universe Philippines 2020 winner Rabiya Mateo wants to become a doctor just like her father.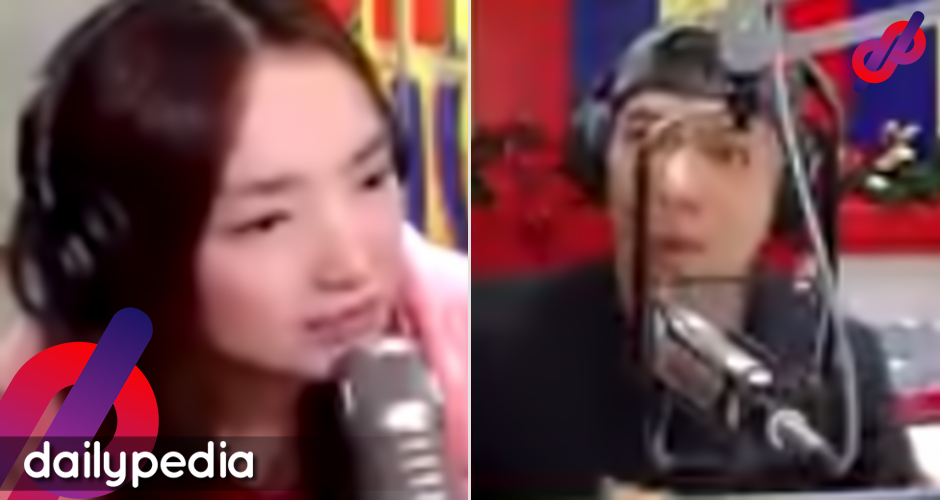 He pointed out that Mateo has a degree in Physical Therapy, but has a problem with those who practice it because according to him, they are useless.
Jay said that one needs a recommendation from a doctor to benefit from the services of a physical therapist, who does nothing but massage the client.
"Yung PT naman walang gagawin kung 'di himashimasin ka lang. At may bayad 'yun," he said.
"Hihimashimasin ganyan ganyan, may ilalagay na pangoryente," he added.
He said that it is too expensive to just get electrocuted a little and tickled, which he says are exactly all physical therapists do.
"Mahal. Tapos yung pangoryente makikiliti ka lang," he said.
The other host, DJ Sara Chinita, joked saying that instead of going to a physical therapist, people should just get tickled by their partners.
"Magpakiliti ka na lang sa jowa mo," she said while laughing.
He went on to suggest that it's not worth it because P1,000 for thirty minutes of massage just isn't right.
"Kaya nga eh. Binabayaran mo siya isang libo kada masahe, 30 minutes lang yun ah.
"Kaya ang mahal. Sabi ko may hugot ako sa mga PT na yan," he said.
Netizens did not like how the hosts talked about the occupation, and they let them have it.
Disappointing. I worked under an LA-based law firm that specializes in personal injury cases. Apart from specialists, therapists save lives. I witnessed them saving lives. You don't know what you're talking about. Kilitiin kita e. https://t.co/XZJPjig8EU

— Vance (@vance_larena) November 20, 2020
Physical therapists do more than just tickle patients. They help injured or ill people improve movement and manage pain.
Omg! Nakakahiya kayo! May alam ba kayo sa Anatomy and Physiology of the human body? Don't degrade their profession just for the sake of content ng programa nyo.

— Nars 🩺💊💉 (@teresamaynigo) November 20, 2020
They also help patients avoid surgery and prescription drugs.
Omg! 5 years po kami nag aral. Hindi para mag "himas himas lang"

— Ramone (@monethoornesjr) November 20, 2020
Sobrang disrespectful to sa profession namin.

— ᴍᴀʀɪᴇ ᴀɪʟᴇɴᴇᴛᴛᴇ (@maanforshort) November 20, 2020
You guys don't know anything about PT. We are always trying to educate people about what we really do, because they always question our profession. Tapos biglang may magsasabi ng ganyan. 💔

— ᴍᴀʀɪᴇ ᴀɪʟᴇɴᴇᴛᴛᴇ (@maanforshort) November 20, 2020
No decent job should be degraded and ridiculed, as in the case of this highly specialised allied medical profession.

— Dr. Papi Nanier (@paulobunso) November 21, 2020
https://twitter.com/allenamor_/status/1329823326009638913?s=20
Wala ba silang time to research? If they are speaking from a personal experience,they could have made a valid comparison. Of course lets us accept it, there are some in our PT profession na "acts differently", but giving a general statement should not be construed as truth/fact

— Tonskie (@Tonskie34618234) November 20, 2020