President Rodrigo Duterte has been regarded by his ardent followers, the Duterte Diehard Supporters or DDS, as some sort of messiah.
However, it appears the DDS do not take kindly to other messianic figures other than their beloved president.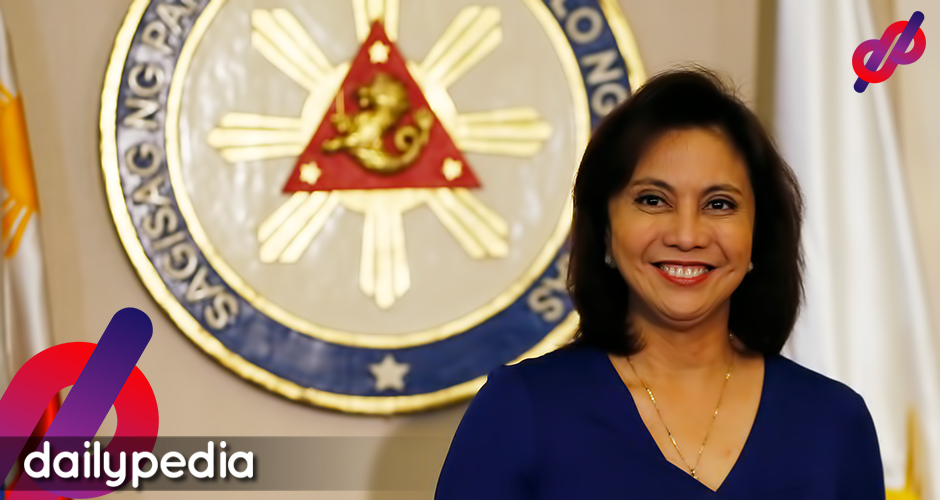 Hordes of comments and tweets have come out from known DDS accounts saying people who praise Vice President Leni Robredo for her work during the pandemic and the past typhoons are "worshipping her".
Netizens have clapped back at this article from Rappler's Opinion editor Marguerite De Leon, along with this tweet. In both the article and the tweet, De Leon advises netizens against "Leni worship" and pinning the country's hopes on one person.
Hinay-hinay lang sa Leni worship. We need an entire government of good people, not just one. Let's stop making this neverending mistake of putting it all on one person.

— Marguerite Alcazaren de Leon (@margie_deleon) November 18, 2020
Reactions have come fast over the weekend after Rappler published the think piece. Majority of netizens say they do not "worship" Robredo the same way DDS worship Duterte like an almighty savior.
Those who have praised the Vice President's efforts have stressed that it is something praise-worthy—but not on par with "hero worship".
No one worships VP @lenirobredo. We are just acknowledging her excellent work during disasters, without machinery, without govt support, without humongous budget.

Kung sa company performance evaluation yan, she is rated tops for maximizing the little she has.

— Citizen Jane (@citizenjaneph) November 20, 2020
No one is worshipping VP Leni. We are just acknowledging her hardwork and defending her from obviously baseless, malicious, deliberate attempt to besmirch her reputation which has been on the receiving end of attacks since 2016.

Kung may sumasamba dito, yun ang kulto ni Duterte!

— Ryan (@rryyyaaaannnn) November 20, 2020
It has even drawn comparisons to a voter who supposedly caught a handkerchief which Duterte used to wipe his face with—a la Black Nazarene.
— Vince Porrazzo (@vcsporrazzo) November 20, 2020
Some netizens also pointed out that although Robredo subsequently releases photos of herself during relief operations, Robredo's camp says it is all for transparency.
These people are now begrudging Leni for her reports? What kind of twisted fuckery is that? She's behaving the way a public servant should. Unlike the inutile disappearing 🐢.

— Bart Guingona (@guingonabart) November 22, 2020
A netizen has even pointed out how DDS and media outlets supportive of the President go gaga over any photo of Duterte being "down to earth" or "approachable".
https://twitter.com/tonispeakeasy/status/1330562287543996417
Rappler Op-Ed's piece: Neuterte or Genuine Warning?
Some netizens have also raised questions on De Leon's opinion article on Rappler, saying it was borderline DDS. One netizen has even said the article "gave ammo" to the President's supporters.
This is unfortunate. Literally no one calls her Mama Leni, or who worships the ground that she steps on—and therein lies the difference between the cult followers, and those who commend Leni's efforts (w/c is what's expected).

For giving free ammo to the DDS, good job, you. 😒 https://t.co/2GtBSnqg4S

— It's The Clyde #DefendUP (@claudiopoy) November 20, 2020
While it hasn't appeared on Twitter, posts on Facebook have seen its fair share of commenters saying the Dilawans—supporters of the Liberal Party under which Robredo ran as a candidate for in 2016–are worshipping the Vice President.
There are, of course, netizens who have read the article and have agreed with De Leon.
ok i read this article.

I feel like we are so inclined to automatically label people who criticize Leni as DDS.

When i first read this, it DID sound very DDS. But the author made a decent point at the end: the power belongs to the nation, and not to any savior. https://t.co/DY2uXtB7CG

— Louise wants Mcflurry (@QueenofExiled) November 20, 2020
My issue with the article is the clickbait headline and how it can come across to people who don't bother to read the full piece. Maybe best if they paid tribute to the team without inadvertently "discrediting" her. Idk, or something like that. But what do I know? 🤷🏽‍♂️🤭😅 https://t.co/EfvAMbnhdQ

— Louis (@KingStLouis92) November 20, 2020
"I can't help but be wary of that thin line between respect and hero worship that we Filipinos, historically, are so very susceptible to crossing." https://t.co/HUMVLmYOHD

— minghao (@ianpaulx) November 20, 2020
The fact na ppl are coming for her for saying na "Leni should not be our savior" shows how dangerously easy it is for us to fall into that cult-like mindset huhu.
Guys, it's just a reminder to not idolize politicians, anuba. Always be critical no matter how good a politician is. https://t.co/F59P9FGZFn

— Gyleee #OustDuterteNow (@gylaxy7) November 20, 2020
The article itself never mentioned worshipping Robredo, though it did raise good points: Filipinos have recently voted for someone out of some form of "we need a savior" complex.
Benigno Aquino III won the 2010 Presidential elections after his mother, the late Corazon Aquino, passed away just before the campaign period.
Duterte himself won because Filipinos saw him as a "savior" from traditional politicians he ran against in 2016.
Will we see the same thing happen in 2022?