In the post, she joked that it was her first time working with the vlogger and there's already a kissing scene.
Leodones's girlfriend confronted her boyfriend and asked about who edited the photo and the reason Imperial posted it. 
What will you do if your boyfriend edits photos of himself and a celebrity acting like a couple? A vlogger recently went viral after he edited several photos of himself with young star Barbie Imperial and posted it on his social media pages.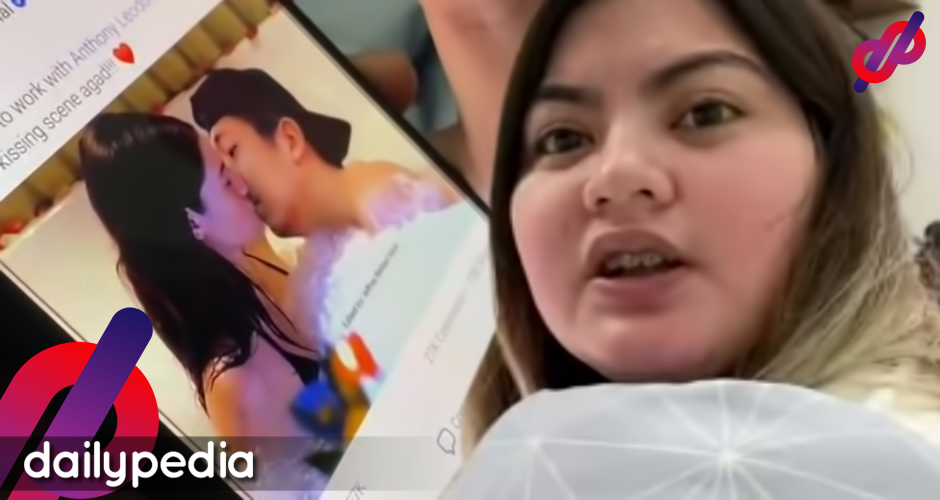 Anthony Leodones is definitely one of the trending vloggers in the Philippines as he regularly produces solo and couple videos with his girlfriend Jamie Bautista. Fans have claimed that the two give them laughs and good vibes whenever they upload.
The recent viral situation is definitely not short on humor. Leodones was recently associated with Barbie Imperial after his edited photos went viral. Not only did he edit himself cuddling with the celebrity, but he also included photos of his girlfriend at the back to act as a third wheel.
After the photos made their rounds online, one even reached Imperial and she even shared it on her Facebook page. It was an edited photo of herself and Leodone sharing a kiss.
She even joked that it was her first time working with the vlogger and they already have a kissing scene.
A friend of the vlogger saw the post and woke him up with it. Annoyed, Leodones said that they were just about to sleep because they've been carrying sacks of rice all day long.
When Bautista woke up, the boys tried covering the incident making it seem like they were talking about the Netflix movie 'The Kissing Booth.' But the vlogger immediately explained that there was a fan that posted the edited photo.
"Sino nag edit nito?" Bautista asked her confused boyfriend who was asking why he was the one being put in the hot seat.
"Natutuwa ka pa?" she added.
She then continued asking him questions though kept it in a lighter mood as they continued to joke around with their friends.
The video now has more than 749,000 likes and 13,000 comments on Facebook while Imperial's post has more than 1,000,000 likes on her page.