More and more are realizing the significance of ABS-CBN to the Filipino people, particularly those who live in far-flung areas and various provinces as the country is now in typhoon season where the dissemination of information is very important.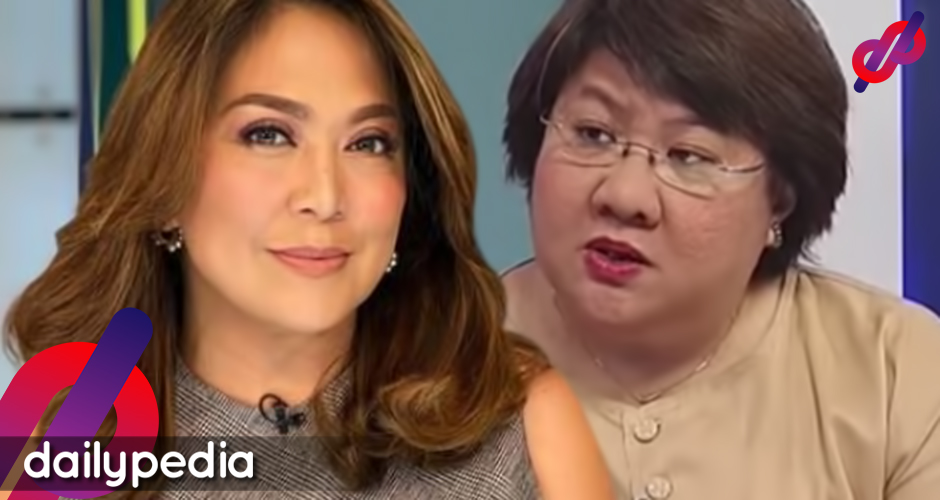 Super Typhoon Rolly proved to be the most devastating this year as 20 have lost their lives, and 416,195 people from Regions II, III, Calabarzon, Mimaropa, and V have been transferred to evacuation centers.
People living in vulnerable areas find it challenging to get information about upcoming storms, saying that they did not have this problem when ABS-CBN was still on air.
With the Kapamilya Network handicapped, the GMA Network immediately became the leader in free TV, but its reach is not even close to ABS-CBN's. Plus, it has been criticized for airing entertainment programs instead of covering natural disasters.
ABS-CBN had the widest reach of any network in the country. The consequences of its shutdown last July is more evident than ever.
But Malou Tiquia, founder of lobbying and political campaign management company PUBLiCUS Asia, Inc., doesn't believe that there is an "information gap" with the absence of ABS-CBN, claiming Radyo Natin Network "covers the last mile in this country".
Information gap? In this day and age? Seriously? What are MSM smoking? Do you even know which media covers the last mile in this country? It's Radio Natin.

— Malou Tiquia (@maltiq) November 1, 2020
ABS-CBN broadcaster Karen Davila responded by tweeting an article titled "Super Typhoon Rolly bares 'information gap' left by ABS-CBN shutdown".
"Here you go Malou," she said.
Here you go Malou. https://t.co/br9FfhtgVc

— Karen Davila (@iamkarendavila) November 1, 2020
In September, PUBLiCUS Asia, Inc listed Pres. Rodrigo Duterte as the top official who has the most love, care, and concern for the country.
Many questioned how the lobbying firms came up with the numbers, with some saying the survey was fake because Tiquia is a known Duterte supporter.
Others said that they don't know anything about a survey being conducted in their area.
LOOK | President Duterte is the most loving, concerned, and caring top official, according to a survey by Publicus Asia conducted earlier this month. pic.twitter.com/EnIBTeUfSs

— ONE News PH (@onenewsph) August 29, 2020
It was Danilo Arao, an associate professor at the journalism department of the University of the Philippines in Diliman, who said the ABS-CBN shutdown only caused "information gaps"  amid calamities like Typhoon Rolly.
"In selected areas in Quezon and in Catanduanes, well there are — well, I understand that there are certain areas there where only ABS-CBN can be received prior to the closure of the network. So what will happen to these areas there?" Arao explained to INQUIRER.net.
While it is true that television isn't the only instrument to gather information, internet connection in remote areas are relatively weak so it still doesn't cut it.
"So right now, if you would monitor the chatter on social media, particularly on Twitter, there is anecdotal evidence that there are really ordinary citizens who are very frustrated by what's happening because, on one hand, they are only able to get intermittent internet connection and they are unable to really get the good TV reception from the other news media organizations," he said.
Tiquia previously got into a Twitter exchange with Atty. Gideon Peña, Head of Legal for Insular Health Care.
She advised people to do their research on the denial of a proper burial to Baby River, the 3-month-old daughter of activist Reina Mae Nasino.
River died of pneumonia last October.
Mag research muna: 1. May kaso kaya nakakulong, in short nahatulan; 2. Ang Lola nag nag-aalaga ng apo; 3. acute gastro enteritis ang kinamatay; 4. Hindi porke tahimik nag mayor, walang naitulong; 5. Sinong nang-gulo palabas at papunta sa sementeryo?

— Malou Tiquia (@maltiq) October 18, 2020
Peña responded by telling Tiquia to do her own research on the difference between "preventive imprisonment and imprisonment as a penalty."
Mag research muna. Distinguish the following:
1. Detainee and prisoner;
2. Preventive imprisonment and imprisonment as a penalty.

— Gideon V. Peña (@attygideon) October 18, 2020
Nasino is currently at the Corrections Institute for Women in Mandaluyong awaiting trial.
Tiquia then referred to Peña as a "typical lawyer" and that he should also tell others to research because she does hers.
I very well corrected my post. Thanks for parsing it further like a typical lawyer. You should tell that to all and not just me because I do research and I do correct. Oh BTW, also include bailable and non-bailable.

— Malou Tiquia (@maltiq) October 18, 2020
He then asked her "why are CONVICTED plunderers treated better than one ACCUSED of a crime?"
In any case, non-bailable is in relation to why she is in jail. Not how she should be treated. So pray, tell why are CONVICTED plunderers treated better than one ACCUSED of a crime?

And oh please, when you rest your case, it means you will make no further arguments.

— Gideon V. Peña (@attygideon) October 19, 2020
Tiquia accused the attorney of boasting about his knowledge of the law.
Excuse me. That's what I said ATTY. Surely you can read or you just skim on things and decide yours is better? Are you a dictator who can just tell anybody to stop? You were the one who perorated about your knowledge of the law and responded. What a sham!

— Malou Tiquia (@maltiq) October 19, 2020