Senate Bill No. 1373 or the proposed "Girls Not Brides Act" on Monday has been approved after the the third and final reading. It seeks to illegalize child marriages.
21 voted in favor of the bill with zero abstentions and negative votes.
Senator Risa Hontiveros, sponsor of the bill, called child marriages a "tragic reality."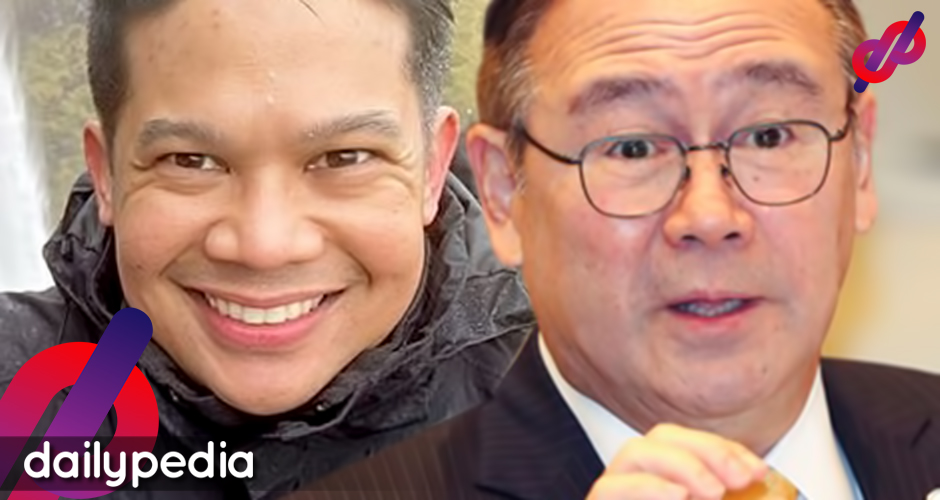 "The issue of child, early and forced marriages is one that is largely invisible to us here in Metro Manila, but it is a tragic reality for scores of young girls who are forced by economic circumstances and cultural expectations to shelve their own dreams. begin families they are not ready for, and raise children even when their own childhoods have not yet ended," she said.
"Today we give our girls a chance to dream, a chance to define their future according to their own terms. We defend their right to declare when they are ready to begin their families. We tell them their health matters to us, their education matters to us. We give them a fighting shot," she added.
According to the bill, child marriage is "any marriage entered into where one or both parties are children as defined in the paragraph above, and solemnized in civil or church proceedings, or in any recognized traditional, cultural or customary manner."
The bill also seeks to have child marriages considered a "public crime."
Once effective, anyone who causes, fixes, facilitates, or arranges a child marriage will be subjected to the penalty of prision mayor in its medium period and a fine of not less than P40,000.
The penalty will give the perpetrator 12 years in prison, a fine of not less than P50,000, and the loss of parental authority over the victim if they are a ascendant, step-parent, or guardian of the victim.
Those who perform or officiate the formal rites of child marriage will face the penalty of prision mayor in its medium period and a fine of not less than P40,000. They will be perpetually disqualified from office in the event they are public officers.
Hontiveros said that the Philippines is the 12th country with the most number of children under 18 getting married, which is around 726,000.
DFA secretary Teddy Locsin Jr said that it "was never legal to marry a minor, never. It doesn't matter what your religion is, it was never legal."
He is actually surprised that child marriage in the country is still legal to this day.
It was never legal to marry a minor, never. It doesn't matter what your religion is, it was never legal. Am I wrong? Jesus Christ. We allowed that? https://t.co/67jLsPFoH6

— Teddy Locsin Jr. (@teddyboylocsin) November 9, 2020
Radio personality Mo Twister was reminded of the time musician Freddie Aguilar married a 16 year old when he was already 60, a 44-year age gap.
Did that pedo piece of shit Freddie Aguilar marry a 16yr old? That fucker was 60yrs old. Unless 16 ain't a minor and I'm mistaken, then he's just a creepy piece of shit. 😂 https://t.co/Jk3O0BqPqh

— Mo Twister (@djmotwister) November 9, 2020
He said he will do "whatever it takes" to marry her, and did not care about the age gap.
The OPM veteran first had to convert to Islam and eventually married the Jovie Gatdula Albao in Buluan, Maguindanao with Governor Esmael Mangudadatu as their principal sponsor.
Aguilar was given the Muslim name of "Abdul Farid" and wasn't bothered by the criticism surrounding his questionable decision.
"'Yung pagbabalik-Islam ko naman ay dahil matagal ko naring kinikwestyon 'yung conversion ko. Kahit nung high school palang ako, ayaw kong pumasok at pag-aralan 'yung religion doon, kasi ang pagtuturo nung high school ako ay Spanish.
"So sabi ko, 'Bakit ko pag-aaralan ang religion, eh iyang mga Espanyol na 'yan ang nagpahirap sa ating bayan no'ng araw?' So itong pagbabalik-Islam ko, tamang-tama, dahil dito sa Islam, tinatanggap ang pagmamahalan namin ni [girlfriend]," said Aguilar.
He shared that he didn't even know Albao was a minor, but upon learning her age, he just said it was too late because they were already attracted to each other.
Albao was a minor at the time and wasn't allowed to get married. But it was an exception as the Presidential Decree 1083 or the Muslim Family Code allows Muslims to marry younger girls as long as they've had their period.