Actress K Brosas has had enough of online trolls harassing her for voicing her opinion on the government's response to various major issues facing the country.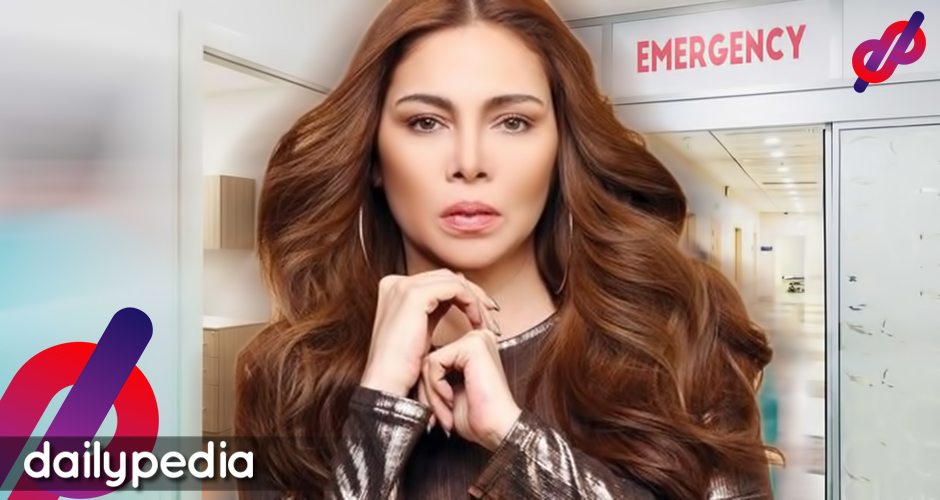 Brosas has emerged as one of the celebrities critical of the incompetent Duterte administration. She constantly shares her views on issues such as the crushed dolomite spread across Manila Bay, and other controversial decisions by the president.
Recently, she reminded her fans that COVID-19 is still very much alive and that they should always be careful because her sister, who is a nurse, along with her many of her colleagues tested positive for the disease. Even worse, her mother has also been infected and both of them are being treated.
This is a hard time for the actress so she asked trolls and critics to stop their attacks on her.
May covid pa baka nakakalimutan nyo… ang italy naging ok pero now madami uli.. sister kong nurse meron na at halos buong hospital nila.. dahil SA kanya naka tira mama ko nahawa din at nasa emergency room now at wala akong balita kaya wag ngayon mga kampon NG dimunyu!! 🤬

— carmela brosas (@kbrosas) November 13, 2020
But only a few felt bad for Brosas as one Duterte supporter decided to keep on bashing her on Twitter.
The netizen called her "inutil" while bringing up the #NasaanAngArtista hashtag—a response to Duterte's critics who made the #NasaanAngPangulo trend on Twitter due to his inaction during the visits of Typhoon Rolly and Typhoon Ulysses.
Brosas held nothing back and responded, saying that celebrities did more to help the Filipino people than Diehard Duterte Supporters (DDS).
"…nasa mood akong pumatol ngayon dahil may covid ang kapatid ko at mama ko na nasa emergency room now! Mas madami pang nagawa mga artista kesa sa mga kakulto mo gago" Brosas responded in a tweet.
https://twitter.com/kbrosas/status/1327098655220793345?s=20
She called out the "scammers" who ask for donations for their own purposes.
Sa mga scammer na mga dimunyu na gumagamit NG donation drive kuno.. shutanginanyo! Kurutin sana kayo NG nail cutter SA nipples! 🤬#CagayanNeedsHelp #RescuePH

— carmela brosas (@kbrosas) November 14, 2020
Brosas' recent tweets are mostly against the government. Just like the millions out there, she also believes the officials should be replaced.
She recently tweeted about PNP Chief Debold Sinas.
https://twitter.com/kbrosas/status/1326050603835875329?s=20
Lols! 😜 https://t.co/4ZP858zYGh

— carmela brosas (@kbrosas) November 10, 2020
The nearly P400 million Manila Bay white sand project still bothers her.
"Dolomite Lang ang matatag!" 🙄🙄🙄 https://t.co/Hqpb9DxrEG

— carmela brosas (@kbrosas) November 12, 2020
She admitted to almost losing hope amid the typhoons and personal problems, but continued fighting with prayers.
Ang daming nangyayari Di maganda.. SA bansa at SA personal kong pinagdadaanan now.. parang bibigay nako SA totoo lang pero dasal Lang talaga magagawa ko.. SA mga nasalanta NG bagyo at may iba pang problema.. kasama kayo SA dasal ko. 😞🙏

— carmela brosas (@kbrosas) November 12, 2020
But typhoons aren't new to her, she remembers when she suffered the onslaught of Bagyong Ondoy.
Pinagdaanan ko yung feeling na helpless ka.. nung ondoy, 3 araw kami SA bubong.. nalimas lahat NG gamit at napundar ko as in LAHAT kc bungalow haws ko non.. hindi Makalabas kc lakas NG current NG baha.. kaya naaalala ko lahat now yung trauma. Pls pray and help kung kaya. 🙏🥺

— carmela brosas (@kbrosas) November 12, 2020
Brosas and her friends in show business are known to practice the "art of dedma," but last August, she decided she couldn't just sit there and take hurtful messages from a netizen,
She revealed that the netizen sent her obscene messages so she did her research on him and contacted his employer.
"Tinawagan ko yung employer. Compirm. Sabi ko file ako kaso. naloka! Award! Yun lang. Habanaysdey," she tweeted.
"Update Lang since sumabog pala yung Tweet ko about SA basher SA FB na sinumbong ko SA employer.. nag deactivate na sha, May naka basa ata na iba na nasa 'line up' ko kaya May nag deactivate na din lol, pero buti na Save ko hihi so araw araw isa isa kayo saken. Tapang nyo eh!" she added.
The employer then sent her a message saying: "We don't tolerate that kind of behavior mam, we will take necessary action etc."