The Philippine Sports Commission (PSC) was caught lying after it claimed that they compensated French Open girls singles semifinalist Alex Eala for her expenses.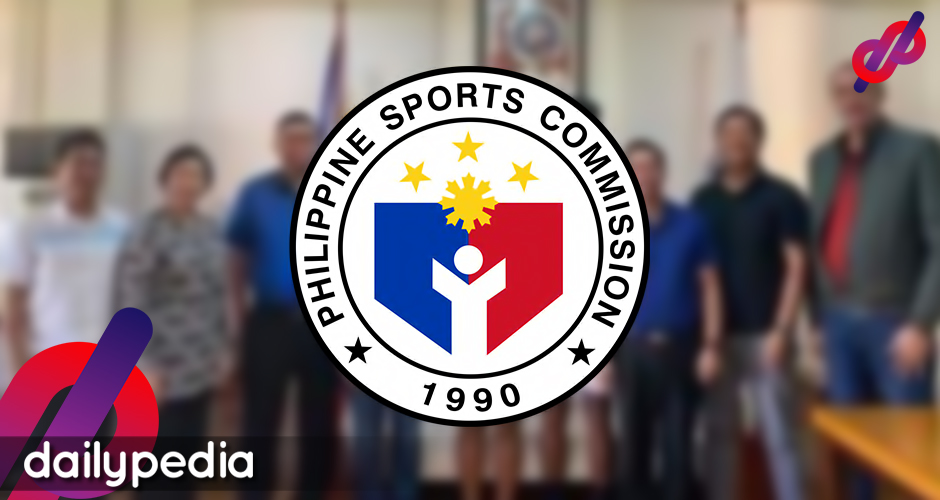 Its Facebook page shared a congratulatory message claiming that the Eala received P3 million for her upcoming tennis matches in the US and Europe. The post added that a separate P1.5 million assistance for six international trips starting this year was also extended.
However, none of the claims are true. According to Eala's mother, Rizza Maniego Eala, her daughter did not receive anything and that the PSC's assistance was only "promised verbally."
She revealed that in their possession are "two inches thick" documents which include receipts, boarding passes among others. They were then "given the run-around" when they asked for a follow-up. on the funds.
The post has since been deleted.
Journalists thought that the PSC was flat out wrong on this one.
The PSC has since corrected their claim. But why claim it in the first place if it was still under process? And if it is still under process, delayed na nga ang French Open ng 4 months, hindi pa natapos ang processing? https://t.co/dC17gNanY2

— Raffy Tima (@raffytima) October 11, 2020
Corruption can never be ruled out, says Barnaby Lo.
Fake news or corruption? Both seem endemic in this government. But hey, 91%. https://t.co/neO47WQCWG

— Barnaby Lo (@barnabychuck) October 11, 2020
I mean… https://t.co/vzzOXaCjyg

— Jeff Canoy (@jeffcanoy) October 11, 2020
Others shared concurring sentiments.
So di na itutuloy yung 3Million "support" ng @psc_gov kay Alex Eala, tama ba? Kung di napansin, di buburahin ang naunang post? Hayaan na lang na ganun?

— Ken Carlz (@ken_carls1107) October 11, 2020
PSC where did you ILLEGALLY disbursed the PHP 4.5mio whom you claimed to have allocated to rising tennis star Alex Eala?

Are you fudging your books of accounts?

Tang Na lang, at this time of pandemic pa.

PA AUDIT kayo.

— Arden Retales (@FatOligarchs) October 11, 2020
PSC is the ultimate EPAL ! 4.5M support DAW to ALEX EALA provided! Ina Nyo!

— reynaldo paez (@rmp0302) October 11, 2020
PSC, parang awa niyo na.

Ipokus niyo ang suporta ninyo sa mga athletang Pinoy na makakapagdala ng medalya at karangalan sa bansa katulad nila Hiedelyn Diaz, Carlos Yulo at Alex Eala.

Hindi lang Basketball ang meron sa Pilipinas, may ibang sports pa diyan. https://t.co/AfXVxEqYUc

— Bill Pac (@billpacs) October 10, 2020
Very disappointing, looks PSC becoming Philippine Shame Commission. So proud with Alex Eala achievement. I enjoyed watching her games. Hope, the government truly support her and other athletes.

— pong fernandez (@FernandezPong) October 11, 2020
Alex is based in Spain on a scholarship from the Rafa Nadal Academy. All her trips are paid by the family through Alex generous private sponsors. PSC has since corrected the post. Lets give credit where credit is due. Alex is sacrificing for the country. Stop grandstanding. pic.twitter.com/P6ghl16gAw

— Noli Eala (@NoliEala) October 11, 2020
Following the revelation, the PSC said on Saturday that its promise of providing Eala the necessary financial assistance will be fulfilled.
PSC executive director Guillermo Iroy will see to it that the processing of documents will be expedited.
"Anyway, I will personally look into it because she (Alex) still has lots of tournaments coming, she would need funding," Iroy said in an interview.
Eala has reached the French Open Final Four, tying legend Felix Barrientos' record. Barrientos in 1985 was able to advance to the Wimbledon boys singles.
Eala is a Rafael Nadal Academy scholar and will participate in more WTA events. She recently lost to more seasoned player Elsa Jacquemot of France.