A triggered netizen wrote a lengthy Facebook post in response to Senator Imee Marcos' remarks about development communication.
Val Amiel Vestil, founder and executive director of the Association of Young Environmental Journalists, did not like it when the senator considered the course irrelevant.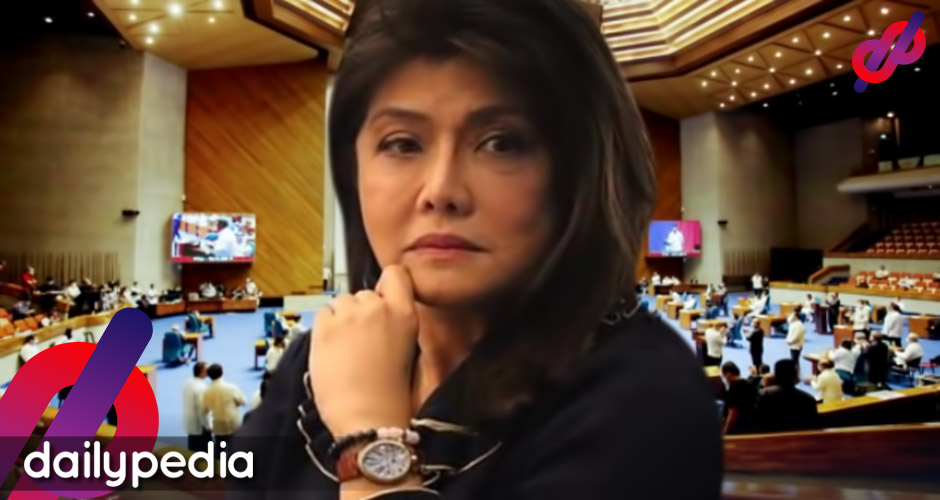 "Hindi na siya uso eh. Wala na ngang course 'yan sa iba't-ibang eskwelahan. Bakit tayo papasok sa Devcomm unless we have a really revolutionary idea na bagong-bago," Marcos said during a senate hearing on the 2021 proposed budget for the Presidential Communications Operations Office (PCOO).
She wants to know why development communication is still offered in academic institutions, because to her the course is too "old-fashioned."
"I would really like to understand the nitty gritty of this Development Communication program because it's so old-fashioned. It's sort of cute and archaic." she added.
Vestil pulled no punches and brought up Marcos' alleged fake academic achievements.
On January 16, 2019, Marcos told DZMM that she went to school at Princeton University and finished with a degree in "religion and politics."
However, Princeton University deputy spokesperson Michael Hotchkiss refuted her claims, saying: "Our records do not show that Ms. Marcos was awarded a degree."
While it is true she studied the field of "Independent Concentration in Religion and Politics," she never graduated.
"…the Senator who has brushed off the significance of DevComm has incessantly lied about her academic records. She claims to have earned her undergraduate degree in Princeton, which was later reinforced as FALSE by no less than the Ivy League's deputy university spokesperson Michael Hotchkiss saying that she was not awarded a degree contrary to her claim. Magikera," Vestil said.
Rappler also fact-checked her curriculum vitae during her time in Congress, which said Marcos obtained a law degree with honors.
UP Executive Vice President Teodoro Herbosa revealed to Rappler that Marcos also never graduated, and has no record with the UP Registrar's office. Instead, she took non-degree courses in the College of Arts and Sciences and the College of Law.
Vestil also reminded that Marcos staged a fake graduation which many still believe is authentic.
"Photos that went viral of her graduation ceremony was alleged to have been staged for photo-op purposes. Magikera," he said.
Her claim of finishing an MA in Management and Business Administration at the Asian Institute of Management has also been proven to be false, as the institution has never offered the said major.
"Let me push the envelope. Sen. Imee's CV also claims that she earned her 'MA in Management and Business Administration' at the Asian Institute of Management (AIM) and while AIM has neither confirmed nor denied this, its Registrar and Student Experience Director Bryan Magbutay has said that in 50 years of 'providing world-class programs, we never offered an MA MBA.' Magikera," Vestil said.
Vastil then makes a point that former president Ferdinand Marcos, Imee's dictator father, used communications to push his propaganda.
"I'd like to inform you that academic texts and references note that during the reign of your father as a dictator, he weaponized DEVELOPMENT JOURNALISM and used the press to further government agenda. So, in hindsight, development communication was a tool that ACTUALLY helped your family persist in their desires of controlling Philippine politics and governance. You can read up Dinesh Sharma's Development Journalism: An Introduction published in 2007.
"You know what's cute and archaic? Your ignorance and insensitivity," he said.
Vastil advised the senator to do a better job because her remarks were just sad.
"What a shame. Ayusin mo nga pinagsasabi mo diyan! Nakakahiya! Nakakagalit! Nakakawala ng gana! Do your job properly while we, development communicators, do ours. Puro ka chikka. Puro walang laman. MAGIKERA!"
He is also not willing to argue with someone who fakes their credentials as it relates to academics, so a debate with the senator will not be happening anytime soon.
Vestil then called her trash in Filipino.