Defense Secretary Delfin Lorenzana wants Lt. Gen. Antonio Parlade Jr. of the National Task Force to End Local Armed Conflict (NTF-ELCAC) to stop making accusations with no evidence after he received major backlash over his "red-tagging" of actress Liza Soberano who showed her support for the Gabriela Women's Party.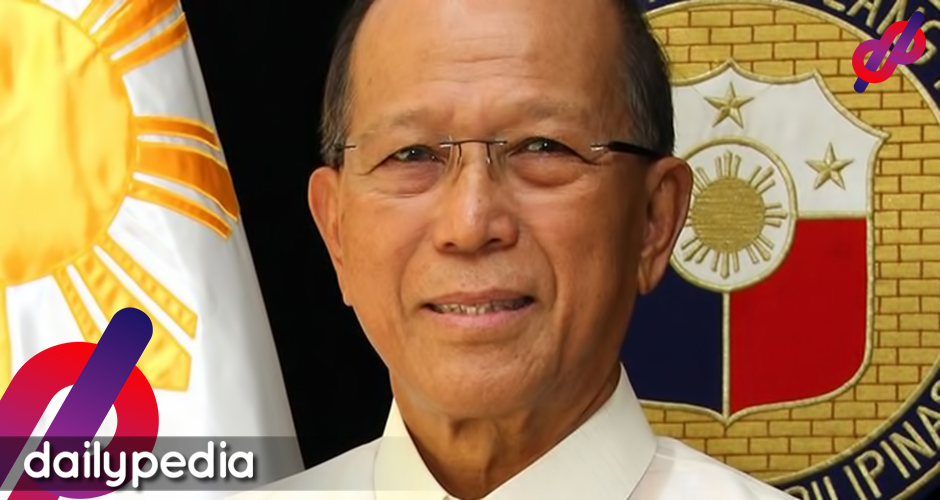 "My thoughts about that, kung wala kang ebidensya, do not talk about it. Huwag kang magpunta sa media, sa Facebook," Lorenzana said during an event at the Philippine Army headquarters in Taguig City.
He advised Parlade to just remain silent until evidence is collected.
"Huwag mo sabihin na leftist 'yan, NPA 'yan. Dapat may ebidensya tayo, otherwise just keep quiet," he added.
Lorenzana said he asked Parlade to discuss the NTF-ELCAC's recent red-tagging.
"ELCAC is a very good idea pero kung minsan, hindi mo naman puwede lahat na… you ano everybody," he said.
The ELCAC has several members who have been accused of red-tagging activists, Left-leaning groups, cause-oriented groups, and congressmen who are against the government.
Lorenzana said that National Security Adviser Hermogenes Esperon Jr., who serves as the vice-chairman of the task force, will also be present during the meeting.
"Because of this brouhaha na lumalaki, I think we should talk kung ano ba talaga ang magandang gawin," he said.
After Soberano attended a Gabriela Women's Party youth forum, an event where issues about women and the youth amid the pandemic were discussed, Parlade warned the actress on Wednesday that just like the alleged communist rebels who were killed in military operations, she'd also lose her life if she doesn't disavow and withdraw her support to the party-list or any other leftist groups.
"Liza Soberano, there's still a chance to abdicate that group. If you don't, you will suffer the same fate as Josephine Anne Lapira, alias 'Ella,'" Parlade said in a Facebook post that went viral.
He accused Gabriela's youth arm, the Malayang Kilusan ng Bagong Kababaihan of recruiting celebrities but said that Soberano is "not yet" an NPA.
He gave Catriona Gray, actress Angel Locsin, and human rights lawyer Neri Colmenares the same warning.
Soberano's camp denied Parlade's claims, saying that the actress isn't tied to any political party.
"We denounce in the strongest of terms the red-tagging of our client, Ms. Liza Soberano, in some social media platforms. Expressing her love and respect for women and children is her personal advocacy," said Juanito Lim Jr., Soberano's legal counsel.
"Ms. Soberano remains to be apolitical. She does not support nor antagonize any person's political views. The important point here is respect for each other, a virtue she has conscientiously practiced all her life," he said on social media.
Gabriela also denounced Parlade's red-tagging of the actress.
"By saying that Soberano is 'not yet' an NPA, Parlade is maliciously associating the actress with the armed movement when what she did in the youth forum was to only speak up for all the victims of gender-based violence and abuses," it said.
However, Parlade claimed he was just "protecting" Soberano when he informed her about the possible consequences of supporting Leftist groups such as Gabriela.
Parlade also claimed that Soberano's legal counsel sent him a letter "to thank me for the information I shared and helping defend Liza from her bashers."
Even with all the criticism from the public, Paralde gained the support of Gen. Gilbert Gapay, chief of staff of the Armed Forces of the Philippines (AFP), and retired Police Gen. Edgar Aglipay, chairman of the Philippine Military Academy Alumni Association Inc. (PMAAAI), who were both present at the Army event.
Gabay defended Parlade, saying the latter was just "reminding" the public to be aware of the Communist Party of the Philippines (CPP) and its front organizations' agenda.
"Itong statement ni Gen. Parlade is a reminder to all kasi anybody could be victims," he said.
"Totoo naman kasi ito dahil we have encountered on many occasions, sadly 'yong iba namatay pa. These are students which are affiliated with the front organizations of the CPP-NPA like Gabriela," he added.
Gabay said that there is "nothing wrong" with expressing sentiments, "But once you bear arms and you join the armed component of the CPP-NPA, and you fight the government, iba na 'yon. We really prohibit the armed… the use of violence in advancing changes in the society,"
Aglipay referred to Parlade's comments as "facts" and an "advice" to the actress so she'd make wiser decisions.
"First, his statement is a fact. Second, what he's saying or telling Miss Soberano is an advice. We hope Miss Soberano will take the advice, and together with other advice… and I think she is old enough to decide for herself what is good for God, country, and people," he said.