Lloyd Cadena once again trended on social media following claims from his fans that his voice was heard in his mother's recent YouTube video.
Lorita Cadena uploaded a vlog on Sunday where she answered question's from Lloyd's fans regarding his YouTube channel which has nearly 6 million subscribers.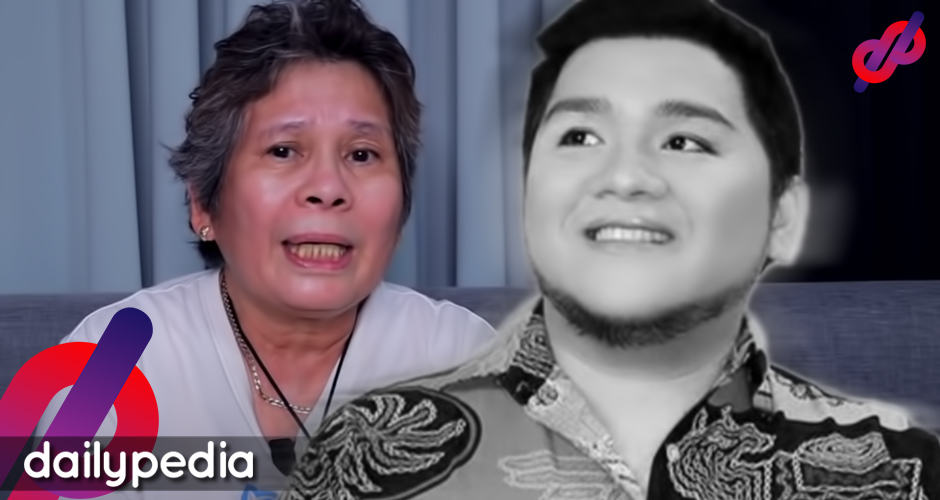 Nothing is going to happen with his channel and it will not be taken over by anyone, said Lorita.
"Yung channel ni Lloyd walang nang mag-post dun kasi channel niya naman 'yun at tsaka panuorin niyo na lang yung mga lumang video 'dun para di naman very lonely. Makikita niyo pa rin siya sa mga lumang video," Lorita said.
The video garnered attention right away, but millions more clicked on it after netizens said that they heard Lloyd's voice in the video's background.
Throughout the duration of the video, viewers said they heard Lloyd murmur the words "help," "kausapin mo ko," "ma," and "nahihirapan nako."
They also provided timestamps for what they thought was the late YouTuber's words.
6:39 – "help"
6:45 – "kausapin mo ko"
6:48 – "ma"
7:22 – "nahihirapan nako"
His fans were convinced it was really him.
Crap. Its 3 am and I saw that vlog nung mama ni Lloyd Cadena where he's voice is on the background. Ang creepy 😱

— Julian Dan (@DaJulian56) October 12, 2020
https://twitter.com/paulrubas__/status/1315723887154360320?s=20
But most of them found it creepy.
Di tuloy ako makatulog nung napanood ko yung vlog ng mama ni Lloyd cadena, legit na nagparamdam

— Wesley (@japssssyyy) October 12, 2020
medyo natakot ako dun sa parang boses ni kween. idk if it's him or nagkataon lang but may your soul rest in peace, @LloydCadena ❤

— Jayce™ (@__jaycel) October 12, 2020
ako nalang gising, putek! pero paulit ulit kopa din pinapakinggan ung voice ni lloyd cadena sa vlog ni mother kween. 😣

— 𝓚𝓪𝓽𝓱𝓮𝓻𝓲𝓷𝓮 𝓟𝓪𝓵𝓪𝓭𝓪𝓷 𝓟𝓻𝓪𝓭𝓸 (@kathcat41) October 12, 2020
di tuloy ako nakagalaw sa kama, creepy nong kay lloyd cadena aba

— Franxis (@Franxispalupit) October 12, 2020
Hay gina goosebumps ko ya sang vid about kay Lloyd Cadena

— . (@fckbytch) October 12, 2020
https://twitter.com/BryanCMinaj/status/1315642332272685057?s=20
Nagpaparamdam si Lloyd Cadena…😲😲

— JulieBabee (@BellssJulie) October 12, 2020
However, other viewers pointed out that it wasn't really Lloyd, but instead were just "audio problems."
One viewer said that he examined the audio properly and concluded that it wasn't Lloyd's voice.
"Pinakingan ko 5x gamit headset ko na Sony WH-1000XM4 Wireless Noise-Canceling sobrang linaw na hindi si lloyd. 6:46 may 'ma' ka maririnig after sounds effect malaki chance dun galing yun 'ma,'" he commented.
"7:22 'nahihirapan nako' galing sa throat ng mama ni lloyd
"Wag niyo naman sana punuin ng comments paparamdaman si lloyd bago vlog ng mama nia,mga tao ngayon basta viral hindi ginagamit utak isipin niyo naman mararamdaman ng mama ni lloyd sa bawat comment na babasa nia.lets be positive nalang po para tulungan siya maka moveforeward masakit mawalan ng mahal sa buhay promise," he added.
Lorita, also known as Mother Kween, promised Lloyd's fans that they'd be able to meet their idol once his mausoleum is done.
She started her own channel around 8 months ago and has over 1.7 million subscribers.
Lloyd died of a heart attack secondary to getting infected with COVID-19 last September, as confirmed by his family.