Something ironic is happening as one of ABS-CBN's crowd favorites, Pinoy Big Brother or PBB, is scheduled to make a comeback.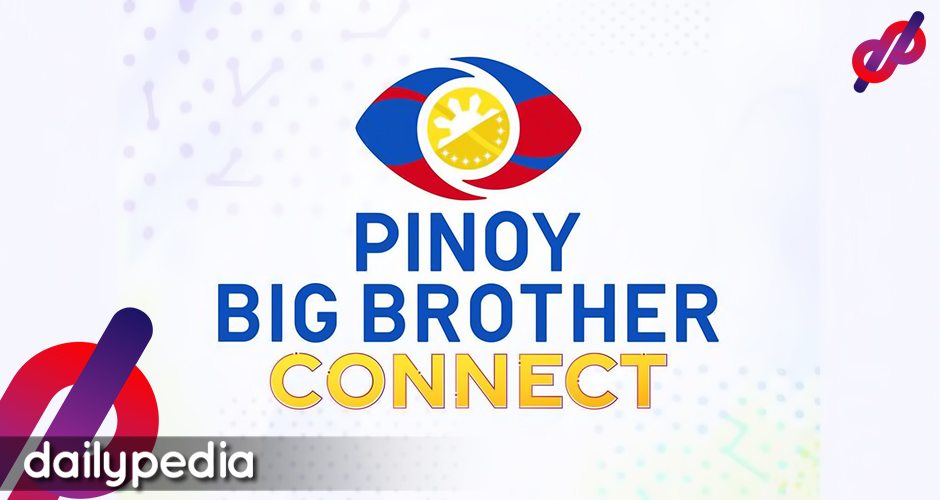 However, a couple of netizens noticed something that did not quite add up. Some of the people sharing their audition clips on social media, who presumably sent them in via Kumu, were those who celebrated when ABS-CBN's franchise application was rejected by Congress last July 2020.
4,615 auditionees na sa unang araw ng pagbubukas ng PBB Connect auditions! Be one step closer to your dream at 'wag ka nang magpahuli! Send your entries now✨ #PBBkumuauditions #PBBKUMUnect

To stay updated visit: https://t.co/5q8jVYJT0A pic.twitter.com/ew2tOUULMV

— Pinoy Big Brother (@PBBabscbn) October 19, 2020
Some called out DDS auditionees, though did not mention anyone in particular.
sis, diba pro-ABSCBN Shutdown ka?tapos ngayon mag-aaudition ka sa PBB??? potacca

— Renz Saavedra ✨ (@SirRenzSaavedra) October 18, 2020
Bakit daw may nangbabash sa mga dds na magau-audition sa PBB. Ganito kasi yon, how can you possibly join a show from a network that you were throwing stones at, before?

It's like putting your hands on fire even though you know it will hurt. You get my gist?

— lloyd the plastic doll #SiCloyCloy (@aymlloyd) October 19, 2020
Those DDS who were tweeting #YESTOABSCBNSHUTDOWNFOREVER yet got sum audacity to audition in PBB HAHAHAHAHAHA ka funny

— nub (@novahladroma) October 18, 2020
megallon dds pero mag audition sa pbb pick a struggle tayo ✋😪

— yuji (@kloemnntn) October 18, 2020
Apparently, some of them are friends on Facebook.
https://twitter.com/dealwithmegs/status/1318206104866746375?s=21
Others said ABS-CBN should add an extra qualifier to the screening process—which could extend to an automatic eviction if you somehow pass the screening.
dds: i would like to audition for pbb
pbb officials: this you? *shows a post #/yes to abscbnshutdown in her socials

— nobunaga (@lsbeniga) October 19, 2020
Hi @ABSCBN @PBBabscbn suggestion lang sana salain nyong mabuti yung mga gagawin nyong housemate I check nyo un mga online accounts nila kung legit b silang kapamilya o isa sila sa mga wagas mangbash sa abscbn noon. #PBBConnect #PBBKumuAudition #PBBKUMUnect #pbb

— Mary Jane (@MaryJan46139164) October 19, 2020
https://twitter.com/juliuscdejesus/status/1318193901891579904?s=21
First question talaga dapat ng panel sa PBB audition:

DDS ka ba?

Para magkaalaman na, hindi yung sumikat na at lahat saka mo malalamang ahas.

— Hyro P. Aguinaldo (@heyrow) October 19, 2020
One person even gave up a portion of his or her day to monitor audition tapes from aspiring PBB housemates during the program's Facebook live session.
Ichecheck ko mamaya yun #PBBKumuAudition sa FB. Tingnan ko kung ilan sa nag-audition ang DDS at pro-shutdown. Thank me later, @PBBabscbn. HAHAHAHAHAHAHA.

— Red One #RegisterAndVoteIn2022 (@pripri_gosakto) October 19, 2020
Some even asked ABS-CBN that hosts with a particular political disposition should not be allowed to go back to PBB.
Sana po wag na kunin na host yung mga DDS sa PBB..

— tristanHo (@hoTristan28) October 18, 2020
Even social media strategist and former Kapamilya employee France Sajorda had something to say—apparently based on personal experience:
Yung may friend kang DDS at claiming na maraming di nababayarang tax ang ABS-CBN (as if working sa BIR), biglang nag-DM…

"Paano mag-audition sa PBB?"

Teh, SEEN ka. 🤡

— Miss France Sajorda (@PrincessFrance) October 18, 2020
ABS-CBN's return to free TV on A2Z Channel 11 was met with a lot of fanfare from Kapamilyas, yet there wasn't a single peep to be heard from those who used #YesToABSCBNShutdown.
If you're an aspiring Housemate who's 16-35 years old, and God forbid not a DDS, here's how to audition.
Download the Kumu app and post a one-minute audition video with the hashtag #PBBkumuauditions. Add details such as your name, age, and where you live as the caption for your video before you publish it on Kumu.
Ito na ang BIG ANNOUNCEMENT! Magbubukas na muli ang Bahay ni Kuya! Narito na ang mga dapat niyong malaman. Kaya't ano pang hinihintay niyo? #KUMUnect na sa #PBBCONNECT

To stay updated visit: https://t.co/5q8jVYJT0A pic.twitter.com/JRCXp2lnBU

— Pinoy Big Brother (@PBBabscbn) October 18, 2020
Those who would pass the initial screening would be contacted by PBB through its official Kumu handle @pbbabscbn.
While auditions are not—and for the sake of fairness, should not be based on one's political leanings, the irony of the situation is crystal clear. Imagine batting against the franchise of ABS-CBN, yet now wanting to be a part of one of its programs.
ABS-CBN, for its part, didn't really go off-air when its franchise application was rejected on July 10, 2020. They merely went away from free TV and started broadcasting exclusively on cable via the Kapamilya Channel.
Meanwhile, ABS-CBN seemed to have simply bided their time and waited for a decision from Bro. Eddie Villanueva's ZOE Broadcasting Network to make their return to free TV with some of their programs now being aired on A2Z Channel 11.