The Facebook page Philippines CCTV & DASH CAM Spotted uploaded a video of a driver failing to snatch the phone of a pedestrian.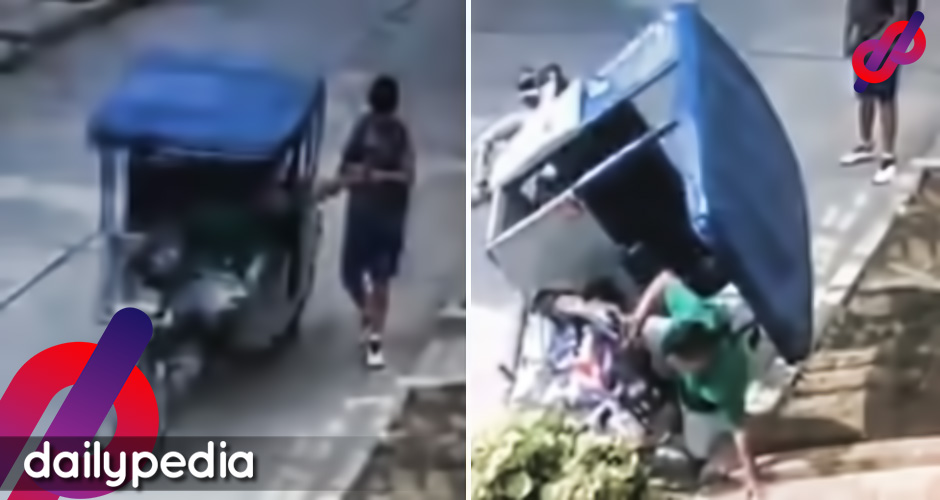 The CCTV footage showed the driver of a modified tricycle accelerating towards a young man that was on his phone. He then reached out with his left hand to try and snatch the man's phone but instead lost control of the vehicle and fell down, potentially injuring his left leg and left arm.
He immediately stood up but struggled momentarily to start his vehicle. The failed snatcher is seen looking back at the young man who was just as surprised as him.
Another person came over to try and help him but he already drove off.
The Philippines is considered as the country with the strictest lockdown rules. Last January, before the coronavirus spread worldwide, unemployment in the country was only at 5.3 percent, which was around 2.4 million people.
But that number increased and even set an all-time record in the month of April at 17.7 percent. News about theft became prevalent as people have no income to rely on.
Most of the suspects were those living below the poverty line, expectedly. Unfortunately, they weren't given any consideration and were jailed.
There is also news of people taking their own lives due to the uncertainty and problems brought by the pandemic. The government has called on spiritual leaders to try and counsel people depressed about the pandemic.