It looks like the battle against COVID-19–presumably including current quarantine measures—will remain in place for at least another year.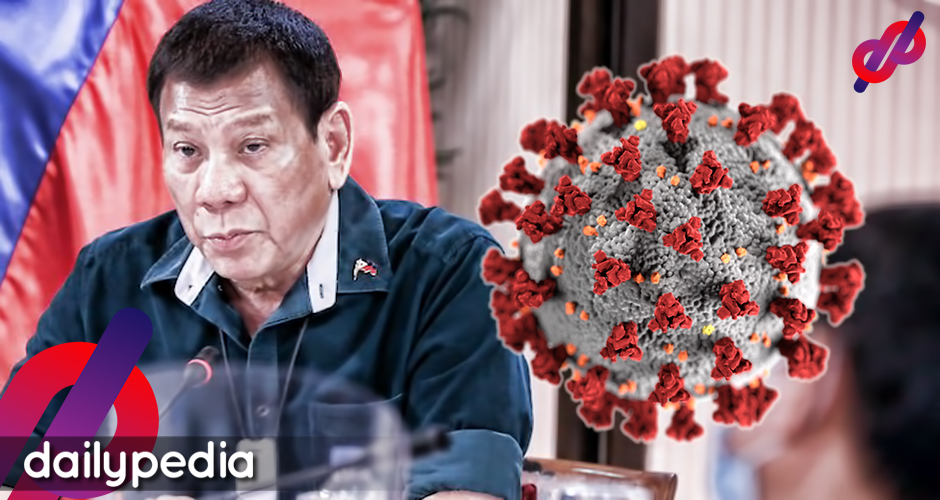 President Rodrigo Duterte signed Proclamation 1021 on Wednesday, September 16, extending the country's state of calamity until September 12, 2021. This puts the Philippines in a state of national calamity for at least one and a half years—at least until the President decides it is safe to lift the declaration.
In the proclamation, Duterte cites rising positive cases of COVID-19 and death toll from the virus as one of the reasons for the extension "despite efforts and interventions to contain the same."
The proclamation empowers "all government agencies and local government units to continue rendering full assistance to and cooperation with each other." It also means LGUs and government agencies can continue tapping appropriate funds—including their Quick Response funds—to further their disaster preparedness and response efforts.
It also empowers law enforcement agencies and the armed forces to "continue undertaking all necessary measures to ensure peace and order in affected areas."
Most netizens were not surprised by the administration's move. Some have pointed out that this plays into Duterte's "plan" of simply waiting for a vaccine.
Nandun na ako sa point na I'm no longer hoping for a better government response to the pandemic. Their plan is to "wait for the vaccine". That's it. Asa pa ba ako that when a vaccine becomes available, magkakaroon ba ng mass vaccination or iaasa na naman ba 'to sa private sector?

— Hazel Nutella (@1nutty_hazel) September 18, 2020
Meanwhile, the rest of SouthEast Asian nations, excluding Indonesia, are on their road to recovery.

Tayo 1 more year state of calamity. Sa totoo lang, ang inutil na si Dutae ang tunay na calamity, sa pandemyang ito.

— Persie_Mist (@MistPersie) September 18, 2020
Back to normal na halos sa ibang bansa lalo na ung may mga mataas na cases, samantala ang Pilipinas nagextend pa ng State of Calamity. Hindi ba pwdeng end of year na lng? At 6 months ng lockdown pero wala pa ding maayos na contact tracing at mass testing. 🤬🤬🤬 #COVID19PH

— B (@vebalc71) September 18, 2020
Some have poked fun at the declaration, saying the government has been in a state of calamity since Duterte won the presidential race in May 2016.
The Philippines has been in a State of Calamity since May 30, 2016. 🙃 https://t.co/zYvn8e5yDv

— Mykee Alvero (@mykeealvero) September 18, 2020
Mahigit 4 years na tayong nasa state of calamity mula nang maluklok ang inutil at pahirap na presidente!#OustDuterte #DuterTIWALI pic.twitter.com/WMW32PbYFO

— Ang Lagalag (@LagalagAng) September 18, 2020
Others poked fun at the government, saying they don't like anything about the government.
— k a r l (@karluwi) September 18, 2020
https://twitter.com/valenzvl/status/1306910472046866434
state of calamity is not due to covid…. but due to kabobohan katangahan kayabangan katalinuham kasamaang puro ng kulto ng poong DDS….. ikaw ang boss ng bayan… nilukod mo sa kasamaan… ikaw ang dahilan wag isisis sa covid

— babybear (@babybea59211498) September 18, 2020
https://twitter.com/notinherent/status/1306904241789759488
https://twitter.com/marikit1981/status/1306926418266382338
Some also revisited the President's promise that a vaccine will be available by December 2020.
https://twitter.com/adn_lover/status/1306913355748179971
Duterte last placed the country under a state of calamity on March 16, 2020. That proclamation—which also placed the entire island of Luzon under an enhanced community quarantine—expired on September 13.
Since then, the country has not made any headway into containing the virus—a fact highlighted by recent numbers from the Department of Health (DOH).
Complaints of abuse of authority and corruption have hounded the government's COVID-19 response. People have also claimed the pandemic is a diversionary tactic 
As of September 18, the DOH has tallied a total of 3,257 new cases of COVID-19, bringing the country's total to 279,526. Active cases of COVID-19 are now at 65,906. Deaths caused by COVID-19 are now at 4,830, while those deemed recovered are at 208,790.