President Rodrigo Duterte has defended the Manila Bay's fake white sand project, saying that he likes the idea of having crushed dolomite spread all over to make the place look like a real beach.
"People now really enjoy the reclaimed area with the white sand, maski na papaano," he said during his regular address to the nation.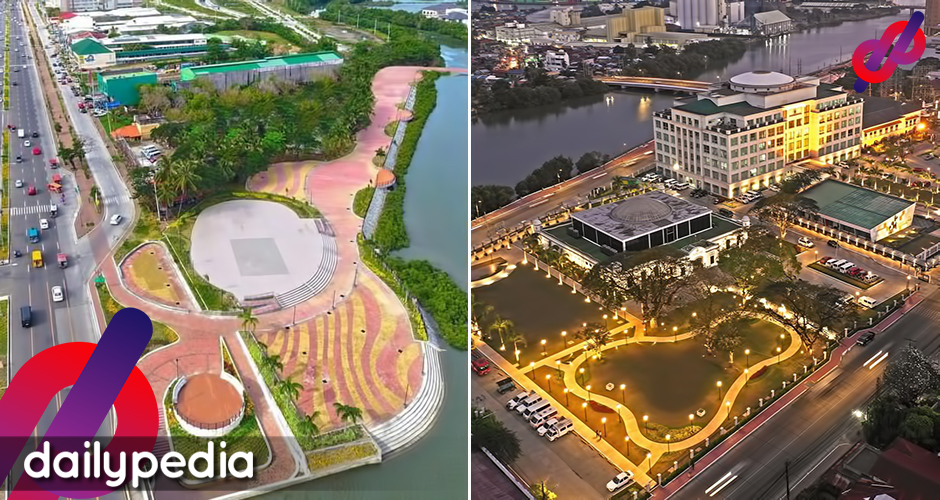 "Wala naman talaga tayong magawa. You do it, may masabi sila. You do not do it, may masabi si (Vice President) Leni (Robredo). What do you want us to do?" he added.
His statements came after the opening of the artificial beach, which was met with criticism following photos of overcrowding people spreading on social media.
He then said that there is nothing that can be done against the coronavirus.
"Ang problema kasi nitong white sand…Ang sabi, we are not doing enough. What can we do with the germ that is flying around? It's the microbe that cannot be controlled by any(one)," he said.
"Anong gawin mo? Gusto mo i-spray mo from the sky? DDT? Wala naman tayong magawa diyan," he added.
The project was called "insensitive" by Vice President Leni Robredo because it was executed amid the pandemic that has taken hundreds of thousands of lives worldwide.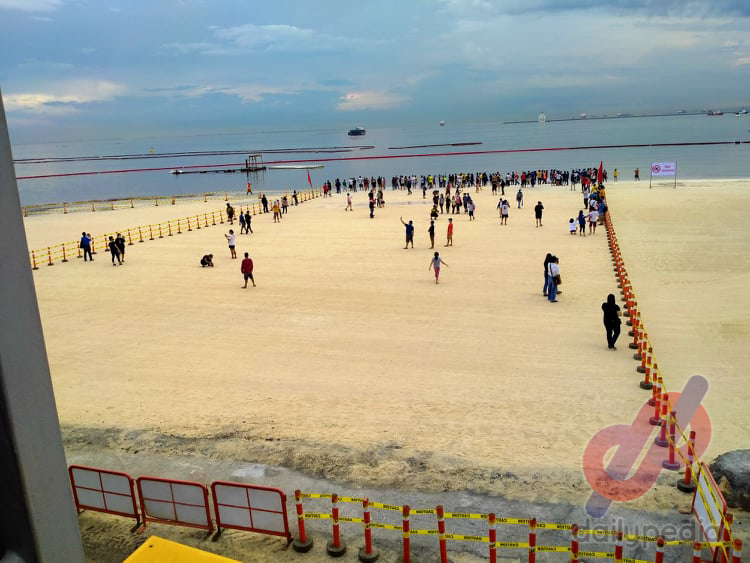 The project has a budget of P389-million, which Robredo says could have been used to feed 80,000 families.
"With almost P400 million (budget) at P5,000 for each family, you can help around 80,000 families in a month," the vice president said previously.
Most agreed with what Robredo said.
Now, people are making comparisons between the new Manila Bay and the Iloilo River Esplanade. The Iloilo Esplanade, considered as arguably the most successful rehabilitation project in the country, only had a budget of P58.7 million, yet it looks so much nicer than Roxas Boulevard.
The Iloilo Esplanade is hailed as the country's most successful rehabilitation project. The project not only sustainably cleaned the dying Iloilo River but created a walkable, bike-friendly and vibrant open space for Ilonggos.

No pretentious P389 million-fake white sand needed. pic.twitter.com/owWdwkWsQk

— EMIL (@13thFool) September 21, 2020
People have also said that instead of fake white sand, the entire 190-kilometer coastline of Manila Bay would be better off with mangroves, just like those found at the Iloilo esplanade.
A 2012 Cambridge University report states that mangroves are natural shields against land avulsion, storm surge, and flood.
"(Mangroves) slow the flow of water as the surge moves inland and lessen the waves, lowering water levels and reducing damage behind the mangroves," it said.
Mangroves 🌳 > White Sand 🌊 pic.twitter.com/IFjasmF4tK

— Janjan Comics @ Komiket Oct 21-22 (@janjancomics) September 20, 2020
Again, we could've planted mangroves to create a sustainable & natural environment for Manila Bay. Pero mas pinili nila ang pekeng white sand at mas damaging action to put in that small area.

— yelle (@marrriyelle) September 22, 2020
kung may lalagyan man kayo ng mangroves it should be the rivers na daluyan bago makarating ng manila bay to restore it, linisin bago taniman since it's a small area unlike the bay, with that there will be a chance na bumalik sa natural

— codie (@vibetoexistence) September 21, 2020
Mas masarap tignan yung Mangroves at iba pang mga halaman dito kesa sa white sand sa Manila Bay…. Kung Mangroves nalang sana ang nilagay. https://t.co/heV2I9X7Wv

— G (@mgtapalla) September 21, 2020
Manila Bay would have been better if Mangroves were planted. https://t.co/2uymqqSHu3

— Joumel Color (@thejccolor) September 21, 2020
Esplanade near TMCI sino may sabi namatay po mga mangroves? Photo taken 3.50 pm pic.twitter.com/jyNgwUhkVD

— KATHNIEL (@KNsolidges) September 21, 2020