Even after apologizing to the people, National Youth Commission (NYC) Chairperson Ryan Enriquez still hasn't been forgiven for his political stunt on Wednesday.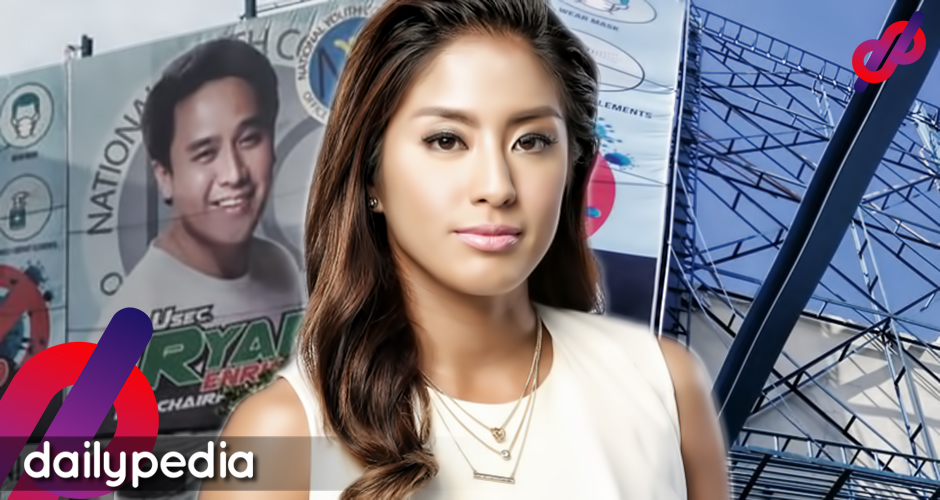 His 'huge' face was plastered on a Pasig City billboard, but the advertisement's purpose was to inform the public of health protocols concerning the coronavirus.
Gretchen Ho and others did not hold back on criticizing Enriquez.
https://twitter.com/gretchenho/status/1301131972106805249?s=20
PS. Parang mas nakikita pa yung mukha kaysa sa impormasyon.

— Gretchen Ho (@gretchenho) September 2, 2020
Not the point. You're supposed to be responsible with the office you represent. @NYCPilipinas now just for self-promotion? Sayang. https://t.co/vZh8idGd5M

— Gretchen Ho (@gretchenho) September 2, 2020
Others were happy that it got taken down immediately after the backlash.
https://twitter.com/JULESguiang/status/1301080540334891013?s=20
https://twitter.com/JULESguiang/status/1301048653419745280?s=20
The advertisement didn't really help at all.
Ano ba ang purpose ng pagbalandra ng mukha sa billboard? Nakatulong ba yun sa mga kabataan bilang National Youth. Commission kayo?

A billboard amounts to thousands of pesos (Probably hundreds) depending on location and size. Its primary purpose is to advertise. So tatakbo po? https://t.co/kiudekDvsr

— Kevin Manalo (@kevinmanalo_) September 2, 2020
Jeff Canoy advised people to avoid people like Enriquez.
Daily reminder to wash your hands regularly with soap or alcohol, sanitize work spaces, maintain physical distancing also iwasan ang nga ganitong tao na sarili lang iniisip para safe sa COVID-19 #LigtasAngMayAlam https://t.co/qyprf9ODzt

— Jeff Canoy (@jeffcanoy) September 2, 2020
Netizen Cliff Barizo Jr. posted photos of the billboard on social media which went viral right away.
Enriquez explained that his only mistake in the billboard was the size of his face, which many saw as blatant politicking.
"My only objective was to help with information dissemination about COVID-19, especially with the shut down of major [broadcast] networks [which are] disseminating news. My only mistake was, my face was huge [on the billboard]. I'm sorry," he said.
He said that "not a single cent was spent" by the government in the advertisement.
"It's part of my family's business, and since no one was advertising [on that spot], we thought shouldn't let it go to waste and let NYC use it without charge. I've done this with other [government] organizations [which have been] asking for help by releasing public service ads for billboards or LED [displays]. I've been putting up many NYC ads there for free, it's just now that people started noticing my huge face," he added.
He also said that it got took down so people could be at "at peace."
People don't see Enriquez as a leader for the youth because of what he did.
I cant believe the audacity of Ryan Enriquez to put up a billboard that predominantly features his face rather than the actual message the agency was "trying" to convey. This is not the leadership that we the Philippine youth deserve. #Epal #EnriquezResign
Photo: Cliff Barizo Jr pic.twitter.com/JV7dnbGYsG

— Wilhelm Eusores (@eusoreswilhelm) September 1, 2020
The Akbayan Youth criticized Enriquez last week of "excessive spending" after the Commission on Audit revealed that NYC spent around P34.98 million (US$ 719,553) last year on training programs that were held in five-star hotels.
Also last June, Enriquez was accused of "misrepresenting the Filipino youth" and urged to step down from his position by at least 120 youth groups, and student organizations from different universities.
The call for his resignation started when Enriquez ignored issues concerning online classes, mental health, and unemployment. He also supports the anti-terror bill.