News broke today that the task force commissioned by President Rodrigo Duterte has finished its investigation on the P15-billion PhilHealth Mafia scandal—and no one is happy with the results.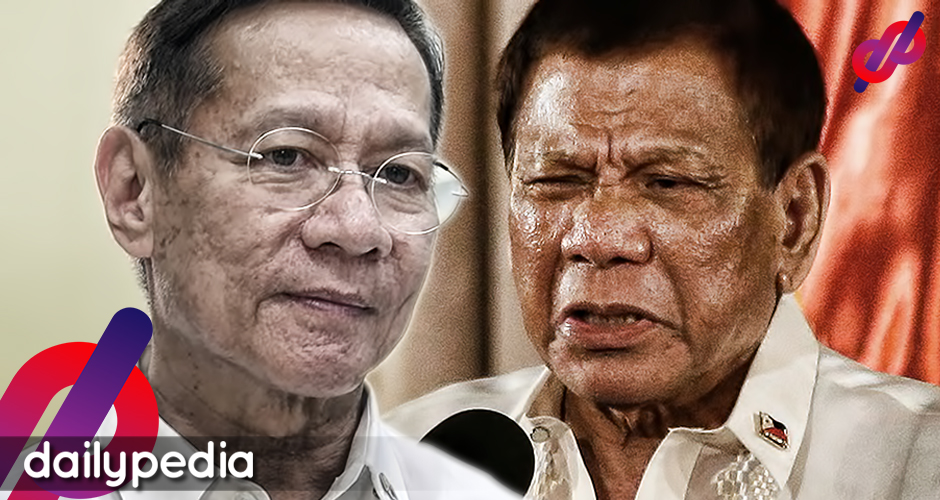 The 177-page report sent to the President on Monday, September 14, said the Justice Department-led task force has found that members of the PhilHealth board of directors and executive commitee "have not shown the due diligence required of them in the discharge of their duties."
This left a lot of people disappointed as one name was left out of what Justice Secretary Menardo Guevarra called an "initial report": Health Secretary Francisco Duque III. 
Senate President Vicente Sotto III was one of the first to react to the task force findings. In an article published by Inquirer.net, Sotto said he was "dumbfounded" at the exclusion of both Duque and resigned PhilHealth senior vice president Rodolfo Del Rosario.
When asked to comment on Sotto's remarks, Guevarra said in a Rappler report that the task force he led was "technically functus officio"—that is to say the task force's mandate has expired. He did say the "composite teams" of representatives from other agencies have "agreed to continue investigating in a coordinated manner, focusing on specific targets."
What those targets are, Guevarra nor the article did not elaborate.
Netizens, other officials react
Netizens, including public officials, have reacted to the issue—both before and after the report was turned in to the Office of the President.
One of the more telling reactions is that of Senator Panfilo Lacson, saying Duterte has virtually absolved Duque of any wrongdoing.
With his appointed chief investigator to his right and one of those being accused in the PhilHealth mess to his left, he cleared the accused of any wrongdoing. End of story.

— PING LACSON (@iampinglacson) September 8, 2020
Senators Francis Pangilinan and Risa Hontiveros have also spoken about Duque avoiding the task force's recommendation. Pangilinan said he wasn't surprised, and that "the list of corrupt and incompetent untouchables under this administration is getting longer."
Sen. Kiko Pangilinan says the lack of charges against Health Sec. Francisco Duque III is another addition to the list of officials who were unpunished for alleged corruption. pic.twitter.com/SOe47hpJx4

— ONE News PH (@onenewsph) September 15, 2020
Hontiveros has asked the Justice Department to check their findings once more, saying "the three public hearings of the Senate clearly reveal failures of our health care system under Duque's leadership."
[READ] Sen. @risahontiveros: I ask the @DOJPH to check again. We do not know if Duque is negligent, complicit or incompetent, but the three public hearings of the Senate clearly reveal the failures of our health system under Duque's leadership. | via @nimfaravelo pic.twitter.com/dkJOCOIDvj

— DZBB Super Radyo (@dzbb) September 15, 2020
Netizens have echoed their statements after hearing the news of Duque dodging yet another bullet.
https://twitter.com/MalacananEvents/status/1305733822768582656
Duque is a hopeless, evil creature with no chance at redemption. Evil AND incompetent. His children and relatives should be ashamed of him. https://t.co/vxT2hXXPXl

— Incognerdo (@continueY_N) September 15, 2020
Duterte has repeatedly cleared & reiterated his confidence in Duque without waiting for the results of any investigation. Unless DOJ is blind & deaf, as Lady Justice should be, that is more than a wink wink to Sec. Guevarra that Duque is untouchable. https://t.co/S7c5qrZjJ7

— Your Daily Dose (@SaltAndReality) September 15, 2020
The Untouchable Francisco Duque

1. the President does not want to fire him despite of his negligence and incompetence in leading the PH's pandemic response

2. he was not on the list of people recommended to face complaints over PhilHealth anomalies and irregularities https://t.co/seMf12IFL1

— Kuya Kim (@kapusongkim) September 15, 2020
In this Philhealth mess, Duque was spared while Morales became the sacrificial lamb.

— Philip Alegre (@philipalegre) September 15, 2020
"I serve at the pleasure of the President"
This was Duque's statement after initial calls came for his resignation as the Health Secretary. He is a career politician, having survived three Presidents in his 21 years of government service.
Some point towards his strong ties to the Arroyos—specifically the family of former president Gloria Macapagal Arroyo—as his bargaining chip. Arroyo is a close ally of Duterte.
Duque was first implicated in the PhilHealth debacle after whistleblower Thorrsson Montes Keith dubbed him as the don of the PhilHealth mafia—a group of high-level executives who are at the center of the P15-billion scandal.
This is, however, not the latest issue Duque is involved in. Duque has been "told off" of sorts by Presidential Spokesperson Harry Roque for not objecting to the Transportation Department's proposal to reduce physical distancing measures in public transport.
CONTEXT: Health Sec. Duque who chairs the IATF, which approved DOTr's suggestion, said the move will result to more COVID-19 cases.

Roque, however, said the DOH did not object to the decision to ease distancing rules, but Duque claimed he was not there.https://t.co/PcYhMAfe8B

— Philstar.com (@PhilstarNews) September 15, 2020
Roque asked the health secretary—who leads the IATF—why he did not object, to which Duque said he "was not there".