A possible reason is that women, to some extent, are more prone to risk aversion but also show more empathy.
Female leaders tend to adopt more of a democratic and participative leadership style. 
People all around the world have suddenly experienced a sudden change of lifestyle because of the COVID-19 pandemic.
As every world leader struggles to stop the virus from spreading but at the same time, keep their economy afloat, three countries have often been mentioned when it comes to proactive policies and action to contain coronavirus: New Zealand, Taiwan, and Germany.
What do they have in common that made their countries a step ahead than most countries? They have female leaders.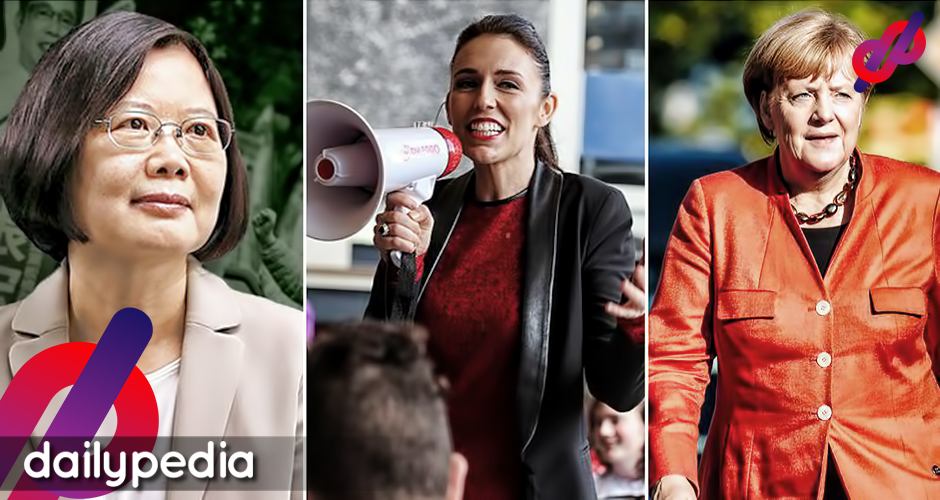 In New Zealand, Prime Minister Jacinda Ardern has lifted all restrictions except border controls as it successfully recorded more than a hundred days without new cases in the whole country. Taiwan, which is under the presidency of Tsai Ing-Wen, has also been doing well as it only recorded around 450 COVID-19 cases since the outbreak. Germany's Angela Merkel has also been praised for doing better than other European countries.
These female leaders' performance during the COVID-19 pandemic opened a global experiment when it comes to national crisis management and it has captured the attention of the media.
One of the common practices that these women did as soon as the virus started making its way to their respective countries was to immediately issue a lockdown. This shows that even though studies suggested that women are more risk-averse than men, female leaders seem to be quick when it comes to taking significant risks with their economies.
Empathy can also be one of the explanations because their risk aversion can also apply to the losses of human life.
In a book by Eagly and Johnson, the leadership styles of men and women were compared. It said that women tend to adopt a more democratic and participative style while practicing good communication skills.
Though more evidence is still needed to say that women are better leaders when it comes to crisis aversion, to some extent the current situation shows that women-lead countries are showing significantly better results regarding the COVID-19 pandemic.