A crisis can bring out extremes in people. Heroes are found, leaders rise up to challenges, and a nation can come together to overcome the situation. But it also brings out the worst in people.
President Rodrigo Duterte has gone on record and said any "whiff of corruption" and the person responsible will be kicked out. This pandemic, though, seems to have "curbed" his stance on self-serving government officials.
The worst scandal so far is the still-ongoing Philippine Health Insurance Corporation scandal.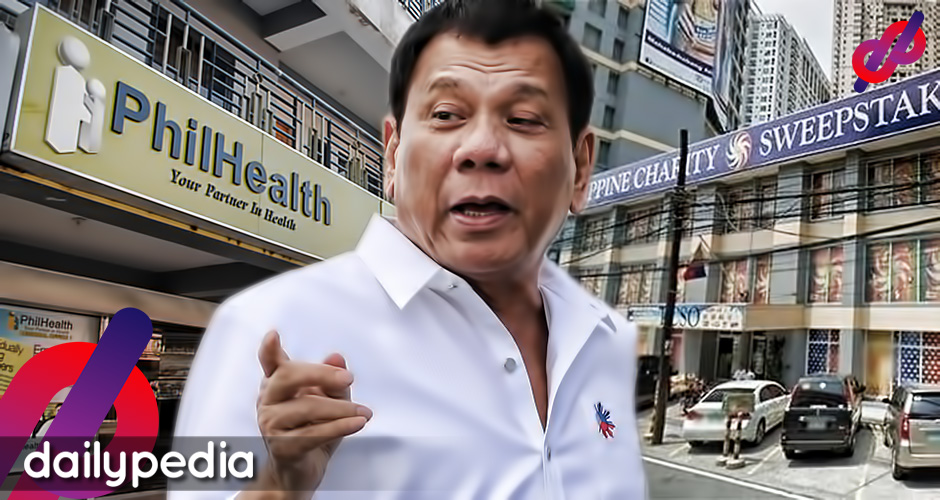 Resignations and the PhilHealth mafia
It all started with the resignation of three PhilHealth officials in July: anti-fraud legal officer Atty. Thorrsson Montes Keith, corporate legal counsel Atty. Robert Labe, Jr., and Bai Laborte, the head executive assistant of PhilHealth CEO Ricardo Morales. All three resigned over allegations of corruption in the state health insurance corporation.
Keith, in particular, cited two glaring reasons for his resignation: the mandatory payment of PhilHealth contributions by OFWs, and "widespread corruption in PhilHealth", later dubbed the PhilHealth mafia.
Keith said high-ranking officials of PhilHealth spent and pocketed more or less PhP 15 billion when he testified before the Senate Committee on the Whole last August 4, 2020. He also accused Morales of corruption by asking him to negotiate with Commissioner Greco Belgica of the Presidential Anti-Corruption Commission about a pending case involving PhilHealth's overpriced COVID-19 test kits.
Morales has since denied all allegations, citing how Keith might be "vengeful" after being rejected as his executive assistant.
Keith has also implicated Health Secretary Francisco Duque III as the "godfather" of the PhilHealth mafia. Sec. Duque acts as the ex-officio chairperson of the state-run health insurance corporation.
Sen. Grace Poe seemingly agreed with the implications, calling out Duque for "failing miserably" in leading both the Department of Health and PhilHealth. Duque served as PhilHealth president from 2001 to 2005 and its chairman from 2005 to 2010 before returning as its head in 2017.
More PhilHealth money-making schemes
The Senate inquiry has also uncovered other irregularities at the embattled state health insurance corporation.
There's the 18-bed infirmary in Davao region getting PhP 10 million a year in benefit claims. Clinics sharing "rebates" with PhilHealth officials. Unqualified personnel occupying key PhilHealth positions.
What takes the cake, though, is the proposed PhP 734 million budget for their ICT sector, including a cool Php 21 million for the purchase of an Adobe CS6 Master Collection—a collection of Adobe software which should cost Php168,000.
Not the last of Duterte's worries
The PhilHealth scandal isn't the last of the Duterte administration's worries, though.
The NBI recently filed charges of graft and gross misconduct against former and incumbent officials of the Philippine Charity Sweepstakes Office (PSCO). These charges stemmed from anomalies in the printing cost of PSCO's Small Town Lottery program—PhP 837 million from 2017 to 2018, to be exact.
Among those charged before the Office of the Ombudsman: the late former PCSO board chairman Jose Jorge Corpuz, former general manager Alexander Balutan, and board members Remeliza Gabuyo, Lauro Patiag, Anna Liza Incion, Mercedetas Hinayon, Arnel Casas, Andy Gauran, and Edwin Mackay.
Gabuyo is likewise being recommended for charges of obstruction of justice and serious dishonesty over an alleged cover-up by failing to provide a copy of the PCSO board resolution on the Print Cost Fund to investigators.
Justice Secretary Menardo Guevara ordered the probe after the President ordered PCSO to stop all its gaming operations—including Lotto, STL, Keno, Scratch It Sweepstakes, and Peryahan ng Bayan games due to massive corruption in July 2019.
Malacañang said Balutan had resigned as PSCO GM, though Duterte said he fired the retired Marine general due to alleged "corruption".
There's also the ever-persistent issue of local government officials being accused of pocketing funds from the pandemic response. Malacañang has since offered a PhP 30,000 bounty to anyone with information on government officials involved with corruption during the pandemic.