The Philippine National Police (PNP) has been in the spotlight during this pandemic for all the wrong reasons—and they just added another one to their list.
PNP Deputy for Operations Lt. Gen. Guillermo Eleazar warned lawyer and Duterte ally Lorenzo "Larry" Gadon that he may be arrested for not following minimum health standards set by the Department of Health.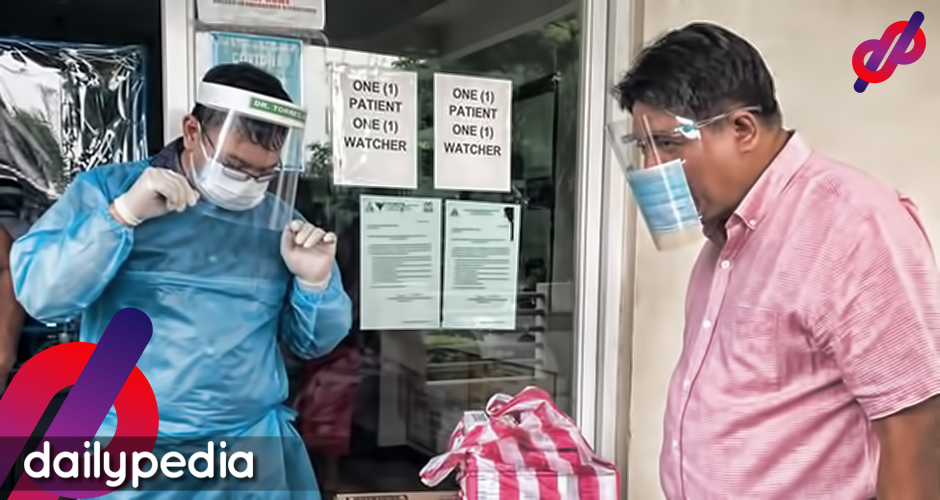 "Hindi uubra ito, DOH (Department of Health) ang naglabas nito at sinabayan ng maraming ordinansa so sa ngayon, kapag inulit pa niya (Gadon) ulit yan pwedeng puntahan ng pulis at pagsabihan at pagpumalag, pwedeng arestuhin," Eleazar told Inquirer.net.
This comes after Gadon was seen doing a photo op at the Supreme Court without a face mask on. Gadon was in Manila to petition the high court to nullify Republic Act 6639, which renamed the Manila International Airport to Ninoy Aquino International Airport.
Netizens quickly bombarded social media with comments centered around one thing: how the PNP and the IATF in general favor Duterte allies and practically makes it hard on everyone else.
PNP consistently lacks consistency in implementing our laws. Ordinary folk are immediately hauled off to the police stations in cuffs while this idiot of a lawyer gets a warning first.

— Clover (@CQ1016) August 28, 2020
Just do it. Arrest him the next time. No more warning and reminders. #respectthelaw #COVID19PH

PNP warns Gadon of arrest for flouting protocols on face mask, face shield https://t.co/K4rvt06ll8

— Sonny Mallari (@sonnytmallari) August 28, 2020
Sana all warning muna. Pag ibang tao dampot agad tapos may palo pa pic.twitter.com/wZ5MsckwGc

— Albert DR (@albertsdr) August 28, 2020
Yung mga mahihirap na walang face mask, inaaresto't pinagmumulta niyo. Itong si Gadon na kaya naman bumili ng face mask ay ayaw magsuot, warning lang? PUTANGINA NIYO PNP https://t.co/58kGdjqWda

— miko (@mikobiong) August 28, 2020
Special treatment…me warning pa pero pag iba dampot agad🙄

PNP warns arrest vs Larry Gadon if he continues to refuse to wear a face mask in public.

— divine 🎀🌷🌸🇵🇭 (@dtapec63) August 28, 2020
Some even compared it to how journalist Howie Severino was treated when he was caught with his mask down (not off) after a bike ride in Quezon City.
Tssssss whateverrrrrrrrr. Kung totoong law-abiding/enforcing kayo dapat hinuli na agad yan nung una palang. Pota ibang Pilipino walang take two, huli agad. Case in point @Howieseverino and 15k commonfolk in QC

The law applies to ALL, otherwise none at all. https://t.co/doK9Ahxwcv

— The Nerdy Derma (@thenerdyderma) August 28, 2020
https://twitter.com/agot_isidro/status/1299215202362114048
Warning lang? Pero si sir Howie Severino na nagtanggal saglit ng mask dahil uminom ng tubig hinuli agad. 🤷🏻‍♂️ https://t.co/LmxC4sNy6Z

— Kevin Manalo (@kevinmanalo_) August 28, 2020
Journalist Barnaby Lo, for his part, has asked everyone in mass media to "stop giving him (Gadon) a platform for his lies and antics."
Dear media colleagues,

Stop giving Larry Gadon publicity. Stop giving him a platform for his lies and antics.

Thanks.

PS – Let's all start putting a stop to his circus by not RT'ing/reposting articles and artcards that quote him.

— Barnaby Lo (@barnabychuck) August 27, 2020
Gadon trended for a similar reason in mid-August for saying he "didn't believe in (wearing) in mask outdoors, face shield is okay. Masks may be good for small enclosed places like elevators or small conference rooms."
"If mask (sic) is really effective, how come there are more than 100,000 people afflicted with COVID? And more than 2,000 dead victims?" Gadon added.
As for the PNP, they have been in the crossfire ever since the killing of Winston Ragos, who allegedly violated quarantine protocol as well as resisted arrest.
PNP personnel are also responsible for the death of four military agents who were on the trail of the recent twin suicide bombings in Jolo, Sulu—after attempting to link the army agents to the illegal drug trade.