The last senate hearing on the PhilHealth corruption issue, where Health Secretary Francisco Duque III was present, did not satisfy the public as nothing new was learned.
Many said it was a whole lot of nothing, except for one highlight. Former Philhealth legal officer JB Galicto was in attendance and had viewers laughing when it was his turn to speak.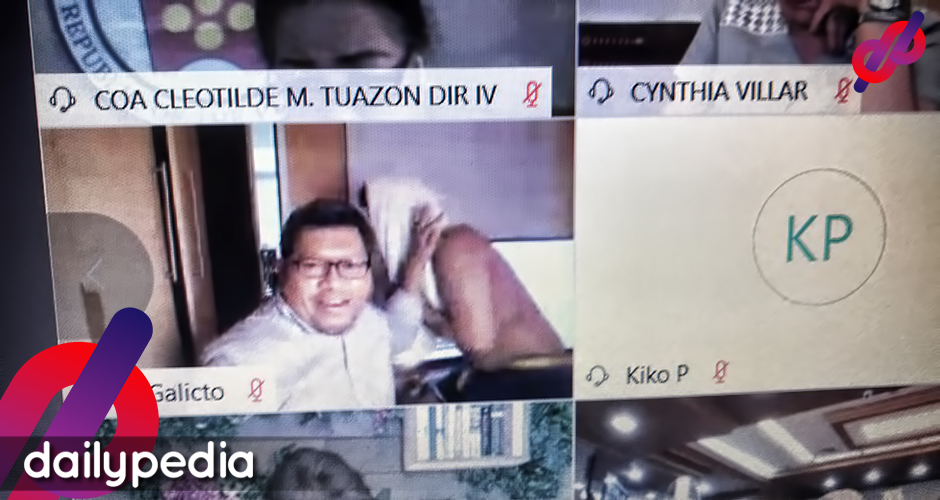 Over seven hours into the hearing, Senate President Tito Sotto gave Galicto via video the opportunity to defend Duque.
As the attorney was speaking, a male suddenly comes into the camera's view, rushing towards the door behind Galicto while trying to put on a shirt.
Galicto then tried to laugh it off while pushing the man away.
The portion of this was edited out in the full video of the hearing.
Netizens were able to record and screenshot the awkward incident. Many say Galicto is a lucky guy because he was still able to get a 'booking' amid the pandemic.
POTA HAHAHAHAHA
LIVE SENATE HEARING HAHAHAHAHA pic.twitter.com/8PiojpJMLW

— D4DdY1sL1f3 (@akosidoggie6) August 19, 2020
JB Galicto❌
BJ Galit 'to✓

— Memnon (@MemnonHabanera7) August 19, 2020
https://twitter.com/aeceewaje/status/1296079461192884231?s=20
Buti pa si JB Galicto may booking!!!!

— UmiRayEarth (@UmiRayearth) August 19, 2020
May chismis yung JB Galicto na "BJ" daw sa boylet na kasama sa frame nya while on session. Hahahaha… di ko mahanap yung clip. 9hrs long yung session eh. Hahahahaha

— Knorr Miswa Rig (@gladJAYtor) August 19, 2020
jb to bj galicto real quick.

— great- (@gatskev) August 19, 2020
Although most interactions are done online today due to the pandemic, people should always observe proper etiquette and practice professionalism.
A teacher at the Silver Creek High School in California, United States was suspended last August 14 after he taught his class while shirtless.
One student notified her mother, Elizabeth Avila, about the incident. The student said the teacher violated the school's dress code for online education and took a picture of him.
The teacher had also spoken about the policy himself just days before.
Avila told the school that her daughter found it hard to learn "because all she was seeing was this old man on camera in her bedroom."
The educator was then put on administrative leave. Superintendent Chris Funk has said that the teacher's identity will not be disclosed.
"I will say that the behavior is unacceptable, unprofessional, and violates several district policies," Funk said.
Although an investigation on the incident has started, Avila is worried that the teacher might do something similar the next time around.
"I was just glad that my daughter realized, 'Hey, this isn't right' and said something," said Avila.
She wants him removed, saying that the issue should be "one of those zero-tolerance types of things."
"If he thinks this is OK, what more is going to happen later if we let it slide?" she added.
Avila acknowledged that online learning is the new normal but emphasized that the educator should "put a shirt on" and be professional.
The report stated that the incident happened when the heat was at 103 degrees Fahrenheit, an all-time high.