Department of the Interior and Local Government (DILG) Undersecretary and spokesperson Jonathan Malaya told DZBB that the agency is seeking a massive hiring of contact tracers who can start working by September once the P5 billion fund from "Bayanihan to Recover As One Act" or Bayanihan 2 is released.
"I would presume by Monday, the House would ratify the bicam report. And it will be an enrolled bill to be submitted to the President," DILG Undersecretary and spokesperson Malaya said.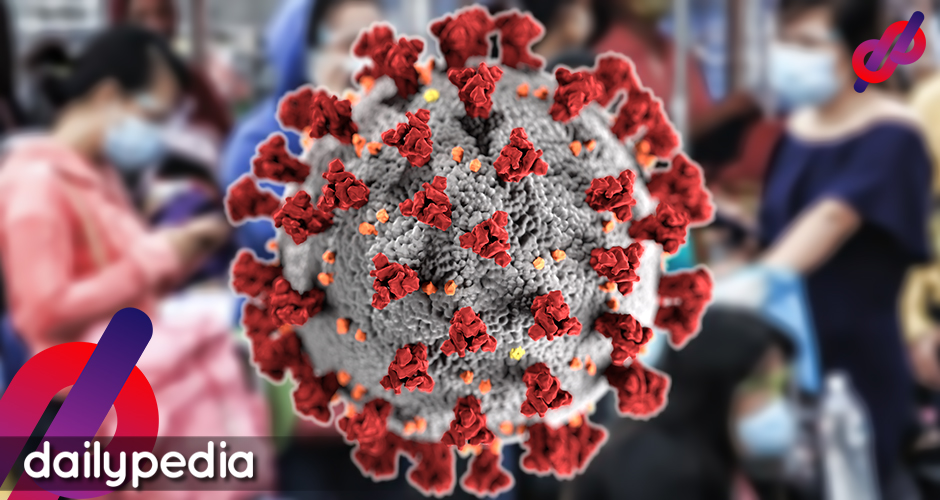 "So if the President approves it before the end of the month, siguro sa September pwede na kami mag-hire," he added.
Congress recently approved the budget for contact tracing.
The DILG will focus more on hiring contract tracers for areas in Metro Manila and neighboring provinces which includes Cavite, Laguna. and Bulacan.
The Local Government Academy and the Philippine Safety College will handle contact tracing for the newly hired.
While the release of funds is still on hold, the DILG will start preparing the guidelines for the deployment of contact tracers.
"Para pag dumating yung pondo, kaagad-agad pwede na tayo mag-hire ng mga tao," Malaya said.
The DILG plans on hiring at least 50,000 contact tracers.
"Since meron na tayo as of now 85,000, plus 50,000, aaabot na tayo dun sa goal natin na 135,000," the DILG official said.
"Pero ang aming priority will be Metro Manila, Cavite, Laguna, and Bulacan," Malaya added. "Dito sigurado ako na dodoble yung existing number of contact tracers."
Applicants must have at least two years of college education in medical courses or criminology, should have at least a year of relevant experience, and are willing to undergo four hours of relevant training.
Government service personnel affected by budget realignments and returning overseas Filipino workers will also be prioritized during the hiring process, the agency said.
This is a step forward in improving the coronavirus response in the country, but people think the initiative is many months too late as this should have been done shortly after the implementation of the nationwide lockdown.
AWIT!: "And it's too late, baby now, it's too late. Though we really did try to make it. Somethin' inside has died, and I can't hide.And I just can't fake it, oh, no, no"

— pauloinmanila (@pauloMDtweets) August 23, 2020
And there it is! This is a great and smart move!

If it were done way back first quarter of this year. pic.twitter.com/lWp92CgiLW

— Rani (@raniflheim) August 23, 2020
Ahhh sa September pa, so hayaan muna dumami ung cases tapos tsaka na ung contact tracing. Iba talaga! 👏🏼👏🏼👏🏼 #AngHusay

— JoCa Mackee (@MarkeMyWord) August 23, 2020
Pwedeng noon pa, pwedeng ngayon na. Pwede ngang sa Lunes na lang eh. Pero okay, sa September pa. 🤦🏻‍♀️

— NemAFC (@NemAFC) August 22, 2020
grabe talaga ano po wlang sense or urgency mga bhie March pa nag simula nung lockdown now lang nila naisip to

— Lëī (@lm_bei) August 23, 2020
Nag loan ng trilliones, ngayon lang naisip to? 👏… 👏… 👏

— SpeedBagal (@SpeedBagal80) August 22, 2020
https://twitter.com/im_tisoy/status/1297530125991284737?s=20
Grabe yung sense of urgency nila — nawawala talaga.

— amicus chicken curiae (@nagsasaingparin) August 23, 2020
Huwaw, maghahire na sila! Hahahaha

— Soren Franco Regis (@SorenFranco) August 22, 2020
It has been recently revealed that under the Department of Health never had a team of contact tracers, another blow to the reputation of health secretary Francisco Duque III, who many want to be removed from the position.
According to the Mayo Clinic, contact tracing is "a public health strategy that's been used for years to combat communicable diseases."
"Contact tracing is the process of finding out who has recently been in close contact with a person infected with a virus, such as SARS-CoV-2, the virus that causes COVID-19, and reaching out to those people to let them know they may have been exposed and guide them on what to do next. In some cases, that may include self-isolating to prevent further spread." it said.
Dr. Gregory Poland, an infectious diseases expert who contributes to the website said that when contact tracing is done quickly and efficiently, it can cushion the negative impacts of a pandemic.
"The whole idea, and this is really important in the beginning of an outbreak in order to contain the outbreak, is to understand who's infected and then in broader and broader rings, trace who might have been exposed ― and therefore who might have been infected. If you can do that quickly and effectively, and efficiently, you can dramatically decrease the impact of an epidemic or pandemic," said Dr. Poland.
Contact tracing was also used during the 2014 Ebola outbreak and the SARS outbreak in 2003.
Vietnam is one of the countries known for doing aggressive contact tracing.
At the beginning of the worldwide spread of the disease, people suspected of having COVID-19 were isolated in medical facilities and their contacts closely traced.
The success of contact tracing was attributed to "the rapid mobilization of health professionals, public security personnel, the military, and civil servants." Neighbors were asked to notify authorities if someone they knew had just arrived in the country.
Vietnam's Ministry of Information and Communications (MIC) also developed a mobile app to make contact tracing easier. NCOVI allows citizens to update their health status and reveals the 'hotspots' of new cases. One feature the app has is that it provides users the 'best practices' for staying healthy.
Vietnam has a little over a thousand cases and only 27 have died from the disease.