Wuhan, believed to be ground zero for the global pandemic that is COVID-19, just hosted an electronic music festival in a waterpark—and not a single face mask or appropriate physical distance between partygoers was seen.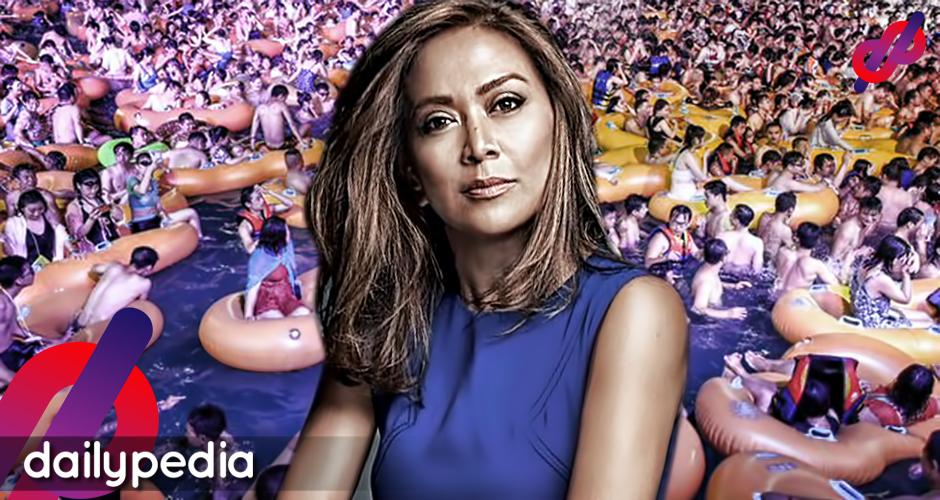 The festival happened over the weekend at the Wuhan Maya Beach Water Park after opening to the public in late June.
The party comes as Wuhan tries to reopen its economy three months after the city recorded its last case of COVID-19.
Karen Davila's tweet sums up everyone's thoughts quite well:
OH MY GOD. PUSO KO. ANO BA 🙈 https://t.co/EKmzBfNKUm

— Karen Davila (@iamkarendavila) August 17, 2020
People's reactions varied, but most of them agree with the veteran broadcast journalist:
Buong Mundo ngayon ang dumadanas ng hirap, dahil sa dulot nilang virus. Tapos ngayon, sila pa 'tong may ganang mag-celebrate! Ang daming naghihirap, nawalan ng trabaho, namatayan, etc. Tang-ina puuu, (pamura).
Nakakagalit. Hay!

— Chrizza Marie Gomez (@chrizzamarie) August 17, 2020
Celebrating as they watch the rest of the world suffers. Has anyone seen the netflix docu about covid? It couldve prevented the spread by 95% if they locked down the city atleast 3weeks early. Anyway! *sigh*

— JAY dee ❤ 💚 💙 (@jadedee0918) August 17, 2020
There are also those who have taken the opportunity to once again call out the Duterte administration for not imposing a travel ban in late January:
Refresh lang natin nung may tatlong case tayo sa bansa dahil hinde nag travel ban sa China. May pa "pray for Wuhan" pa. By this time, walang ginawa ang gov't na plan, kahit simpleng contact tracing then testing nung mga nakahalubilo nung tatlo. Ngayon, may pa Wuhan wave na sila. https://t.co/HZzhXuKEEF

— Mikkhael (@markymarksworld) August 17, 2020
ganito tayo sana nun summer months kung nag higpit na tayo sa travel ban! january pa lang sana me restrictions na ang pinas 🇵🇭

— hazel lopezzzzzzzz♊️ (@hazel5210) August 17, 2020
Social media is still buzzing with reactions from people who see the party as a low blow. People have called out Wuhan's residents as being insensitive, saying things along the lines of "how dare you hold a party while the rest of the world continues to suffer?"
Conspiracies have also resurfaced, with a few netizens saying this was all part of a plan. Whether that plan belongs to China or someone else is anyone's guess.