He said that he was touched because teachers are like their second parents in the school.
He then encouraged everyone to help teachers as they've helped people reach their dreams.
What would you feel if you see a beloved teacher selling food at a gas station because she lost her job due to the pandemic?
Well if you're Karlo Ternora, you may know exactly what it feels like.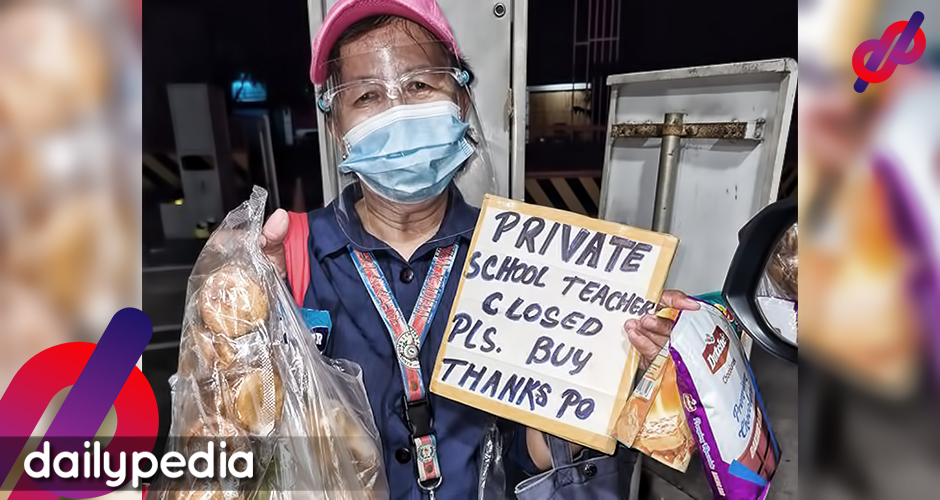 In his now-viral Facebook post, Ternora expressed his heartbreak upon seeing a teacher turned into a vendor selling bread to motorists refilling their gas.
"Ang sakit sa puso makita mga gantong guro na nawalan ng trabaho. At nag bebenta sa labas para makaraos," he wrote.
As he was on the way home from a friend's house, he decided to refill his gas tank. Then suddenly a woman approached him and she caught his attention when she called him "anak" and asked if he wanted to buy her products.
Ternora said that he was touched because he remembered the teachers that have stood as the second mothers of their students.
When the netizen asked why she resorted to selling bread at the gas station, the unnamed teacher replied that she lost her job because of the pandemic. As he received his change from the gasoline boy, he felt guilty as he was only able to give a small amount of money to the woman and if only he had more time, he would've treated her for a meal.
"If only I had extra time, gusto ko sya i-treat sa katabing Jollibee kaso kelangan na rin maka-uwi. From happy moments bigla ako natulala while driving. I've had 'what ifs' sa utak ko. Ang tanda na niya pano kung may COVID ma-bentahan nya o umulan o di naubos tinda nya pano na sya?"
Ternora then asked the public to extend a helping hand to teachers who have lost or are on the verge of losing their jobs as they've once helped people to reach their dreams.
"Sana matulungan natin mga naging pangalawang magulang natin [kasi] sila din tumulong satin matupad pangarap natin. Salute to all the teachers!"