Frankie Pangilinan and Quest also stated their take on the issue.
Michael's Wish Bus performance now has almost 7 million views on YouTube.
18-year-old Michael Pacquiao is currently trying to establish his own name, not as an athlete like his father Manny Pacquiao, but as a rapper. He has performed his new song 'Hate' on the Wish 107.5 Bus and has uploaded clips on his social media accounts.
He created the song with Michael Bars whom he also collaborated with on the song "Pac-Man" which was inspired by his dad.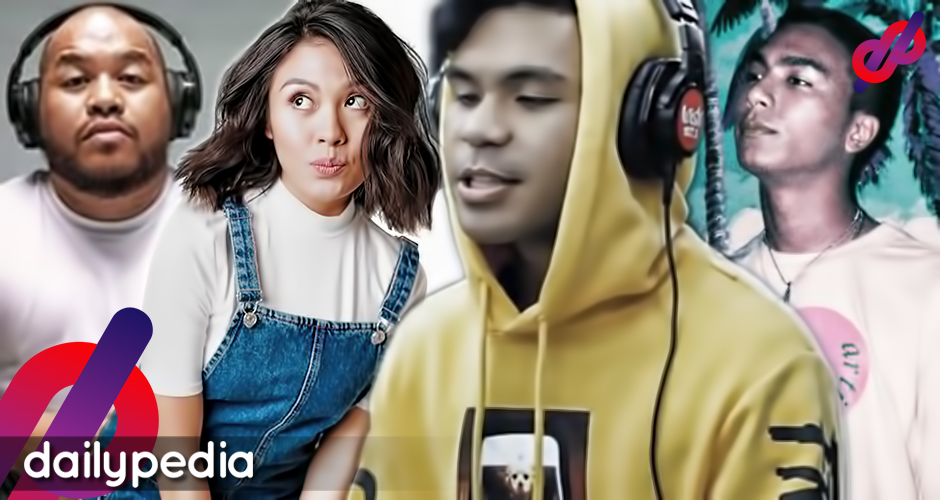 But not everyone took it positively.
Jason Dhakal quote-retweeted a video of Michael rapping with the caption, "shit like this makes me want to stop making music honestly lol." The tweet has earned more than 3,000 retweets and 24,000 likes.
Netizens called Jason out for being "problematic" as he seemed to have directed the tweet as slander to Michael.
Ang lungkot lang that we live in "express yourself and do want you want to do" and when you do they'll critize you for doing what you want and not what the society accepts. 🤷🏻‍♀️

— Luraine llanillo 🖤 (@lurainellanillo) August 10, 2020
ang problematic niyo. U always wanna bring down people whos doing good in their chosen craft. An artist bringing down another artist? Ew

— Bret Garcia (@BretInTheMaking) August 10, 2020
People with privileges has the right to use it naman

But the respo lies on how they're gonna use it.

If it's to let people know your passion. What's wrong with that?

Also, we aim for improvement and it's the same with Michael.

Just tell the kid he needs improvement. Yun lang

— R E A G A N (@rgndreyes) August 10, 2020
Jason then explained his side by quote retweeting a netizen who was trying to explain that the caption wad not directed to Michael but for the music industry "for accepting mediocrity."
https://t.co/SVl1pfDsUR https://t.co/KvvOgzjEDC

— jason dhakal (@jasondhakal) August 10, 2020
Frankie Pangilinan defended Jason saying that he's talented and many other artists like him deserve more hype. She also said that she understood his sentiments as he has been working so hard but was beaten by something mediocre.
it's not entitlement either wouldn't u likewise be heartbroken to be working ur pwet off at ur passion only to see something relatively mediocre take off so fast? the video had its own value and it was fun but listen to jason's music that rly takes tiiime and energy to cultivate

— kakie (@kakiep83) August 11, 2020
"It's not Michael's fault either it's nobody's fault it's just a flaw in the cultural landscape we can hopefully repair one day soon," she wrote.
it's not michael's fault either it's nobody's fault it's just a flaw in the cultural landscape we can hopefully repair one day soon

— kakie (@kakiep83) August 11, 2020
On the other hand, Quest shared his own journey to becoming a musician saying that there will be a lot of challenges along the way, but the most important thing is to keep growing and moving forward.
Its a tough industry. Its always changing. Some will have to fight for thier spot some will have it easy. But always think long term. So keep creating. Keep growing your craft. Keep releasing songs. Your music is your legacy. Compete with yourself.

Stay in the grind.

— Quest (@officialQUEST) August 11, 2020
He then said that he had a lot of failures at fist but even with all the drawbacks, he had no plans of stopping.
This was pre spotify, Soundcloud, and all them streaming platforms that you guys enjoy now. TV, Radio, and gigs were the only avenue for us before. But we just kept creating. I believe it paid off for me eventually.

So fight for your spot. Fight for your position. Keep creating.

— Quest (@officialQUEST) August 11, 2020
Michael Pacquiao's Wish Bus performance now has more than 6.8 million views.