A netizen accused Lualhati Bautista of being a member of the NPA.
The netizen immediately apologized and claimed that he's actually a fan of the author's works.
Author Lualhati Bautista was accused and red-tagged as an NPA by a Facebook user named Jefferson Lodia Badong.
In his comment where he was arguing with someone, he said that Bautista was a member of the New People's Army and her works prove it to be so.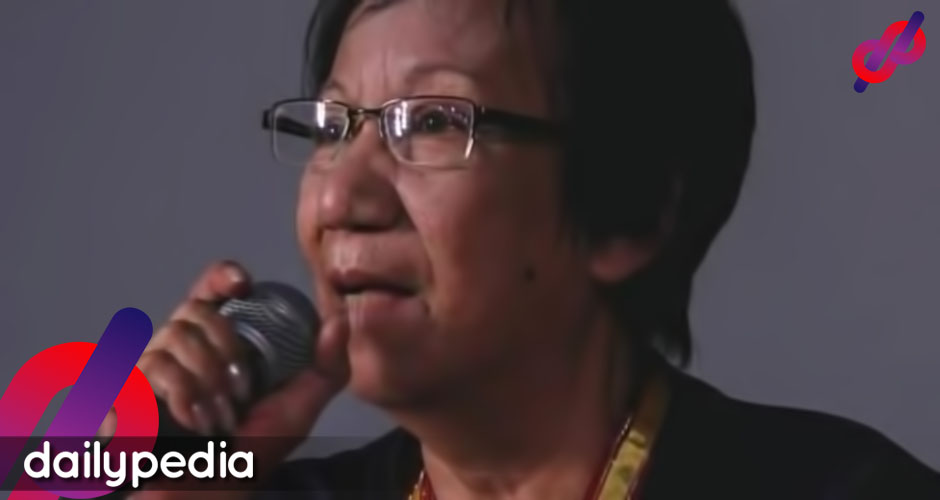 The netizen even claimed that he knows more as his source is not only Google.
"Di lang Google source ko. Natuto ako magbasa ng aklat bago kayo mag-Facebook. Wag mo ko turuan ng facts," Badong wrote.
The author then saw the comment and reposted a screenshot of it on her Facebook account. She informed Badong that she already got photos of him and his profile so that she will have evidence if he deactivates his account. She also stated that she's going to file a lawsuit against the netizen.
"I have already taken a screenshot of your picture and your profile so I will have something to show just in case you suddenly deactivate your account. Because I had already talked to my lawyer and he said it is possible to file a cyber libel case against you if I want to go that far. So please be hereby advised," Bautista wrote.
In a follow-up post, the netizen apologized to everyone that was offended by the things he said about Bautista. He then suddenly stated that he's actually a fan of her works.
"Konsiderasyon na rin po sana para sa kamaliang ito dahil sa hindi pag-iisip ng magiging kalalabasan ng lahat ng ito. Nirerespeto ko po si Ma'am Lualhati dahil masugid din po akong tagabasa ng panulat niya."
Badong then changed his Facebook name to Juliet Echo Tango and posted his apology under Bautista's post.
In another post, the author told everyone to stop attacking the guy as he already messaged her and apologized, once again.
Lualhati Bautista is the author behind contemporary Philippine literature such as Dekada '70, Bata Bata Pa'no Ka Ginawa, and GAPO. She is the only Filipino included in the foremost international women writers published in Japan in 1991.