If your mother was killed by someone and a death sentence was an option to get justice, would you agree to it?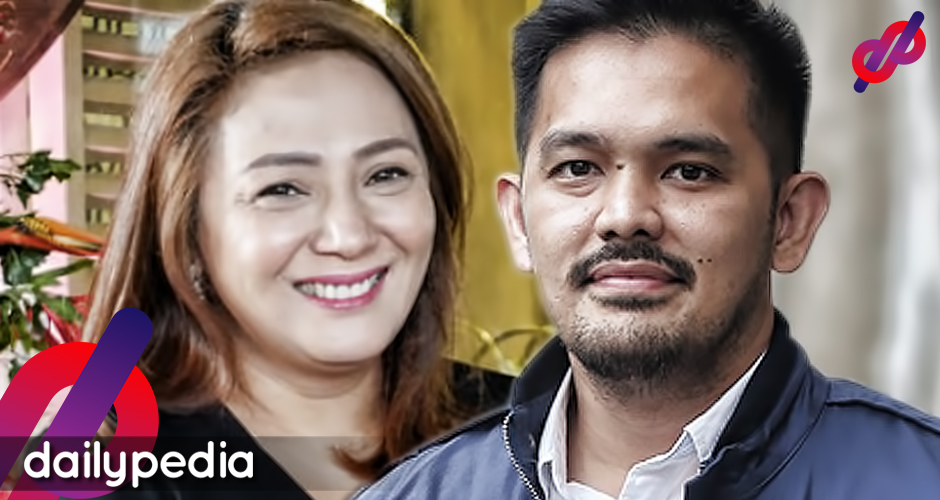 Actress Cherry Pie Picache, whose mother was killed in 2014, doesn't think so.
Picache, a staunch advocate against capital punishment, recently slammed Presidential Anti-Corruption Commission (PACC) Commissioner Greco Belgica on Twitter, saying "#tapangtalinopagmamahal??!! asan dito? Kapalit buhay para makatipid??? Pandemic…. 140k+, ito talaga uunahin nanaman??! VISO, alam nyo po ba yon Sir? Yun ang 1 na dapat nirereview."
[Bravery, intelligence, and compassion? Where is it? Taking a life to cut costs? Pandemic… 140k+, and this is your first thought? Are you familiar with VISO, sir? That's what should be reviewed.]
#tapangtalinopagmamahal??!! asan dito? Kapalit buhay para makatipid??? Pandemic…. 140k+, ito talaga uunahin nanaman??! VISO, alam nyo po ba yon Sir? Yun ang 1 na dapat nirereview. @GalawangGreco pic.twitter.com/mthpzMFjeM

— Cherry Pie Picache (@Yescppicache) August 15, 2020
This comes two weeks after Belgica expressed his support for President Rodrigo Duterte's call to reinstate the death penalty for drug-related heinous crimes. He even went as far as adding corruption to crimes punishable by death.
In a video shared with his followers on Facebook, he doubled down on the reasons he cited during the Laging Handa briefing on August 1, 2020.
There are, however, gaping holes that he seems to have glossed over in his attempt to defend his position on capital punishment. Let's look at these:
The Bible promotes it
According to Belgica, "'real' Christian countries impose the death penalty". This poses a problem, because the Roman Catholic Church, the largest congregation of Christians, have called for countries to abolish capital punishment. Protestants, the second-largest religious group, have been calling for the same since 1989. It also doesn't help his argument that out of the 56 countries who impose capital punishment, less than half (23) are predominantly Christian.
He also mentions the Bible prescribes it as punishment. This is a touchy subject because it depends on which part of the Bible (and period of Christianity) you take it from. Belgica cites heresy and robbery as crimes punishable by death, taking his cue from the crucifixion of Jesus Christ.
In the Old Testament, at least 19 crimes call for death. Christians, however, are no longer bound by the Old Testament. The Church was against it from its early days, even though they respected the power of the state to impose capital punishment.
Jesus himself has also said, "Let any one of you who is without sin be the first to throw a stone at her." This was said to a woman who committed adultery, which is punishable by death according to the Old Testament (Leviticus 20:10 and Deuteronomy 22:22). He went as far as pardoning the woman, telling her to "leave your life of sin" (John 8:7-11).
Capital punishment as deterrent
This is the most common argument thrown by people who are in favor of capital punishment—and that includes Belgica. According to the PACC commissioner, if people knew that death is a consequence, they wouldn't commit heinous crimes. But this doesn't hold water.
In this explainer written by Amnesty International, it cites studies done in 2003 and 2004 in Canada and the USA respectively that refute this claim. This 2009 study done by the University of Colorado-Boulder Prof. Michael L. Radelet and then-Ph.D. student Traci L. Lacock also refutes the claim.
Local numbers also do not support capital punishment as a crime deterrent, as seen in this 2017 article from the Philippine Daily Inquirer. There's also the problem of reporting crimes committed and the largely hit-or-miss nature of the Philippine justice system.
Belgica hopes to counter this with a shift to a jury trial, though this presents a few problems in the local context. He cites how Filipinos have been practicing a pseudo jury trial at the barangay level, but this does not accurately represent how a jury functions—seeing as it's still the barangay captain that makes the call. It still functions much like a judge trial since both sides present their evidence to the barangay captain and not to the barangay councilors.
Perhaps PACC Commissioner Greco Belgica, who openly supports the Duterte administration, needs to spend more time settling disputes in barangays more, as well as improve the image of the country's police force so that people can be more confident in reporting all sorts of crimes.