Netizens criticized Gadon while wearing a face shield with a face mask taped on it.
Correct wearing of face mask is vital to protecting not only one's self but also the community.
Last August 14, 2020, Atty. Larry Gadon was spotted in a viral photo wearing his face mask in a particularly unique way while lining up outside a supermarket.
Celebrities and netizens criticized Gadon for wearing a face shield that had a face mask taped into it instead of him wearing the face mask over his face from up to his nose down to his chin and having the elastic band around the ears.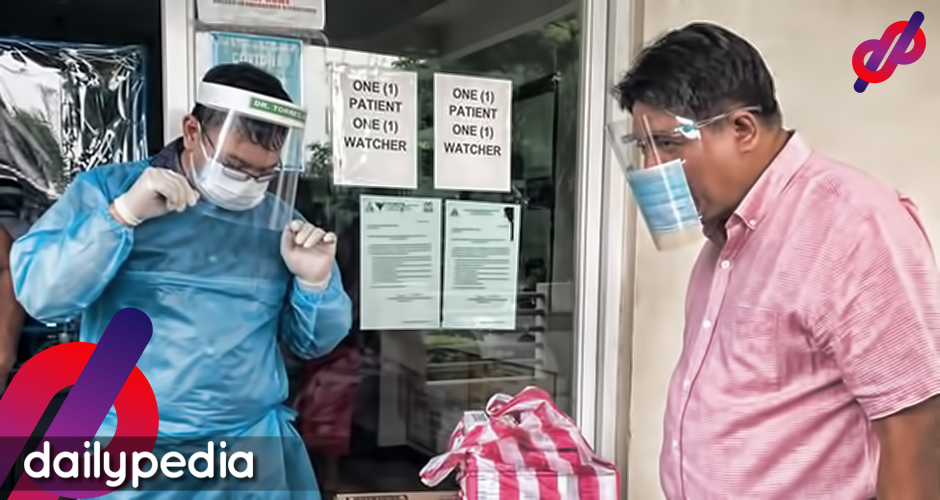 A statement was released stating his views about facemasks and the COVID-19 pandemic in general after the photos went viral.
"I don't believe in mask outdoors. Face shield is okay. Mask may be good for small enclosed places like elevators or conference rooms. In my case, the mask is only for a show because store (sic) will not allow entry if you don't have a mask."
According to the World Health Organization (WHO), "wearing masks correctly can help in protecting the people wearing the mask from getting infected, and those who have symptoms from spreading them. Masks are also recommended for at-risk people when they are in areas of widespread transmission since they cannot guarantee a distance of at least 1 meter from others."
"If mask (sic) is really effective, how come there are more than 100,000 people afflicted with COVID? And more than 2,000 dead victims?" said Gadon.
According to local observers, despite the strict guidelines, the people failed to comply with wearing masks and practice social distancing as the economy was gradually opened.
As of August 15, 2020, there are more than 157,000 confirmed cases of COVID-19 in the country, making the Philippines the highest number of confirmed cases in South East Asia, and 22nd worldwide with 2600 deaths and 1.65% mortality rate.
https://www.facebook.com/LionhearTV/posts/3605559792796415
"COVID is curable AT THE ONSET when symptoms are felt. One should only take the traditional Chinese medicine. The government has overreacted to the COVID Paranoia," said Gadon.
According to the official statement of WHO, "To date, there are no specific vaccines or medicines for COVID-19. Treatments are under investigation, and will be tested through clinical trials."
Atty. Larry Gadon is known for filing the impeachment complaint against former Chief Justice Maria Lourdes Sereno. He is also known for calling out Sereno's supporters last April 2018.