Speaker Alan Peter Cayetano defended his colleagues after Congress killed ABS-CBN's application for a new franchise saying that the move is for the benefit of the Filipino people.
In a July 13 Facebook post, Cayetano claimed the death of ABS-CBN follows the current administration's promise to "[level] the playing field."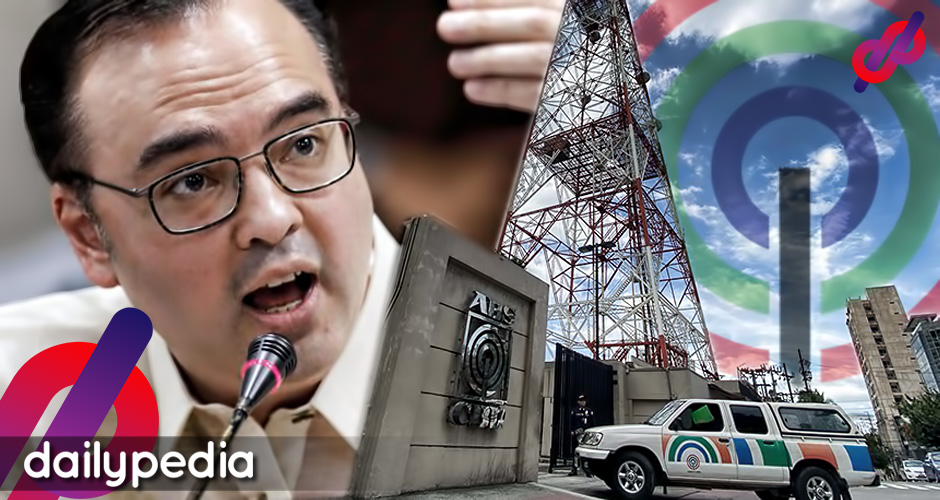 "We simply put an end to the privilege of one family in using a public resource to protect and promote their private interest was part of the changes that the Duterte administration has vowed to bring to the country," Cayetano said.
"President Duterte, despite all the roadblocks that have been thrown at him by his critics, has been largely successful in leveling the playing field. He has called out those who abuse the system, and has held them accountable on a scale that has never been seen before.
"By loosening the grip of the oligarchs on the vital socio-economic interests that run our country, he has revitalized a citizenry that has become jaded with the empty promises of politicians," Cayetano added.
Cayetano previously said that Congress will make sure ABS-CBN is granted a new franchise to continue operations.
Duterte accused ABS-CBN of being biased against him during his 2016 presidential run, citing airing negative ads about him but not the ones he paid to get aired. He also said that he would settle his issue if the company helps him promote federalism. Duterte then accepted the company's apology but the network was still shut down.
Cayetano added that the killing of the franchise application was "simply part of this season's uprooting of the weeds and a reclaiming [of] our patrimony from the oligarchs."
The congressman has been labeled an ingrate many times before. Former First Gentleman Mike Arroyo was surprised when Cayetano became one of his wife's harshest critics after the Hello Garci scandal when he was a donor during the lawmaker's 2004 campaign.
"I really cannot understand why they were so ungrateful, when they came to me, I helped them. Why is he doing this to us? Is it because of his political agenda?
"Not only is he so ungrateful, he lies, he manufactures evidence. I'm so surprised with this boy," Arroyo said.
People have also pointed out that the Cayetano family has benefited so much from ABS-CBN.
Netizen and Kaya Natin! Movement convenor Harvey Keh tweeted saying that Cayetano wouldn't even have a political career if it weren't for ABS-CBN.
You know whats really sad? Pag hindi dahil sa ABS-CBN wala sanang Cayetano ang nasa Senado o Kongreso ngayon. It was ABS-CBN who introduced Alan Peter's dad, Companero Rene Cayetano to the nation by giving him a show in the 90s. Ngayon, ito igaganti ni Cayetano sa kanila.

— Harvey Keh (@HarveyKeh) February 24, 2020
Senator Rene Cayetano, the lawmaker's late father, was given a platform on ABS-CBN that gave him an advantage over other politicians which also gave his children the exposure needed to further their political careers.
DZMM's Companero y Companera segment in Gel Santos' Relos Reports radio program paved the way for Rene Cayetano's media popularity. It then gave birth to the ABS-CBN legal talk show Companero y Companera in 1997 which became a larger springboard of the Cayetano clan into the world of politics.
Maalaala Mo Kaya did a special on the late senator back in 2010. Cayetano himself was also a guest on Gandang Gabi Vice in 2013 when he was a re-electionist senator.