Sharon Cuneta brought attention to an Instagram post that said Rep. Paolo Duterte has allegedly teamed up with Iglesia ni Cristo (INC) to ensure ABS-CBN will not be granted a congressional franchise.
House Speaker Alan Peter Cayetano denied the rumor.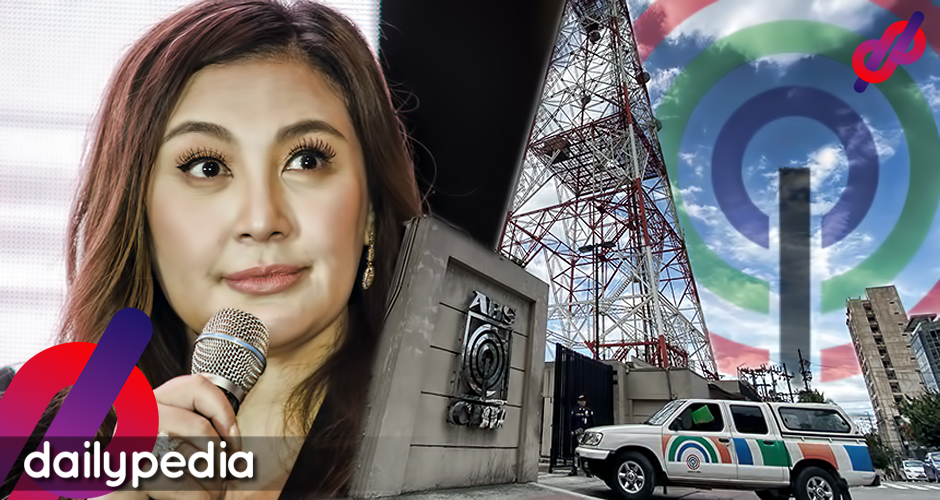 ABS-CBN was issued a cease and desist order by the NTC on May 5 after their franchise expired. The final hearing resulted in a vote of 70-11 with the majority denying the network a franchise.
Instagram page kapamilyakingdom shared the allegation which has been labeled by most as fake news as it really has no basis other than being reported by news website Politiko.
"Politiko learned that Pulong and INC are supposedly lobbying separately with members of the House Legislative Franchises Committee to deny ABS-CBN's franchise application. They're also said to be pressuring House leaders to vote against the network," it said.
"A top-level source told Politiko that lawmakers are reportedly being threatened with zero projects if they vote to grant ABS-CBN's franchise application. They're also allegedly warned that they will face challengers in the 2022 elections if they don't do the bidding of Pulong and INC," it added.
Politiko's report also said that various lawmakers were going to be harmed if they allowed the granting of a congressional franchise and that the network would be "lucky to get 10 votes in its favor."
The goal was to prevent the application from reaching the plenary.
"Politiko, meanwhile, reported that INC wants ABS-CBN's frequencies: five AM stations, including DZMM, 18 FM stations, and 42 TV stations, including Channels 2 and 23."
In addition, the post said that the INC "still holds a grudge against ABS-CBN over its scathing reports on the leadership feud between INC Executive Minister Eduardo Manalo, his mother, Cristina "Ka Tenny" Manalo, and his younger brother, Felix Nathaniel "Ka Angel" Manalo, five years ago."
In a now-deleted post, Sharon Cuneta said, "I am just reposting this, not knowing if there is any truth to it or not. No comment."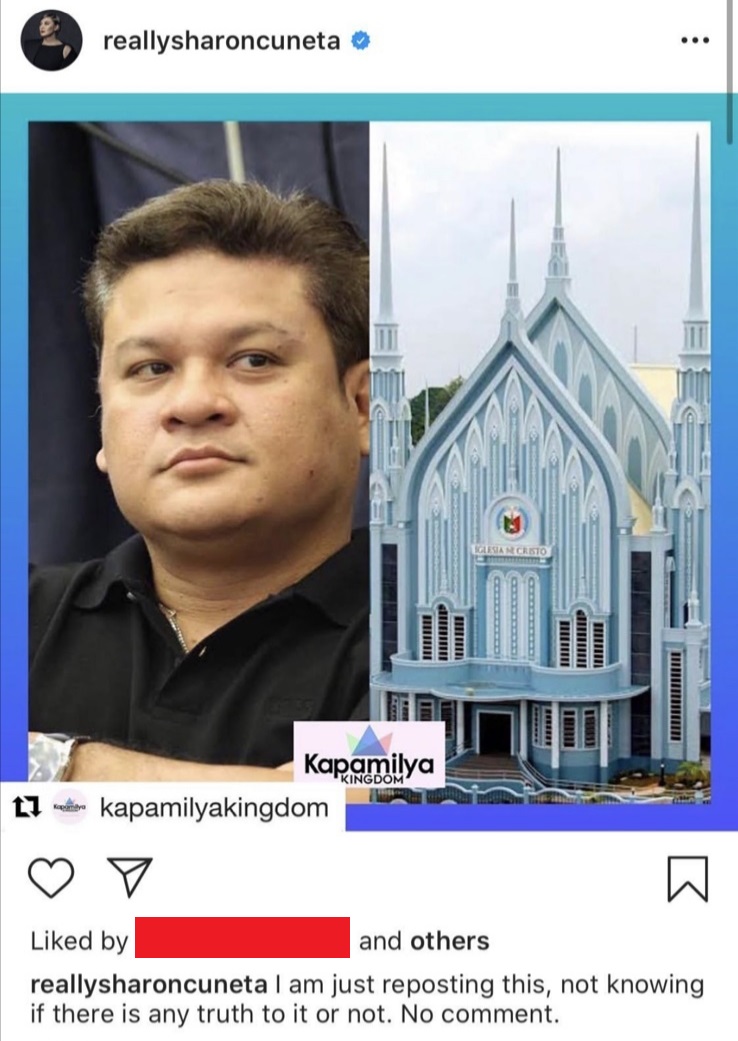 ABS-CBN has the opportunity to still appeal the vote of the committee but it will not be easy to get a reversal.
ABS-CBN executives sat through 12 hearings to defend themselves from the many allegations that according to a lot of lawmakers, they haven't completely cleared.
The main issues were the 50-year constitutional limit on media franchise, the issue on PDRs, the citizenship of former Chairman Gabby Lopez, the issue on tax evasion through their subsidiary Big Dipper, labor issues, and the network's alleged biased reporting.
However, all the alleged violations have been validated by various government agencies.