A young man shared his disappointment after joining the viral Sana All Challenge.
Instead of receiving food for free, he received unpaid food orders from Jollibee.
There have been a lot of food hailing app riders who have been victimized by people pretending to book their service only to suddenly cancel on them just when they're about to deliver the orders in exchange for the payment.
But one netizen experienced a different side of the situation. A rider arrived at his house, saying that the food he ordered is already there.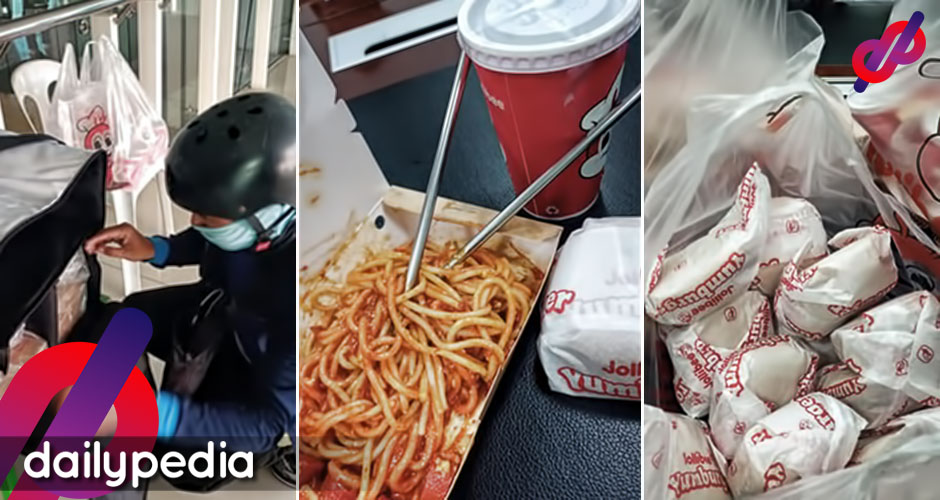 The problem is he didn't really order anything.
And before you get annoyed at the driver, it's not his fault either. It's all because of a viral challenge online called the Sana All Challenge.
The challenge has been popularized by someone named Anna Carren Lanticse. She received a lot of food deliveries from her supporters and followers after she shared a viral video of a woman who got so much food from her suitors.
Jefrey Son Capantoc aired his disappointment after he got victimized by the challenge as a Grab Food rider arrived at his home.
He did join the Sana All Challenge but instead of receiving free food, someone sent him a box of spaghetti and 10 pieces of burgers from Jollibee which had not been paid yet.
The netizen said that he wanted to tell the rider the situation and cancel the transaction but he also thought about the consequences it will bring to the rider who was just doing his job. In the end, he just decided to pay for it all.
He then called out the sender of the food and warned everyone the danger of the challenge.
The post has now reached more than 1,000 shares on Facebook.