Netizen Mark Arvince Galgana DiCaprio has garnered praise from netizens after his fiance uploaded a photo of his phone's browser history.
Jheoñela Shammah Lopez and DiCaprio are about to get married and will be expecting a child soon.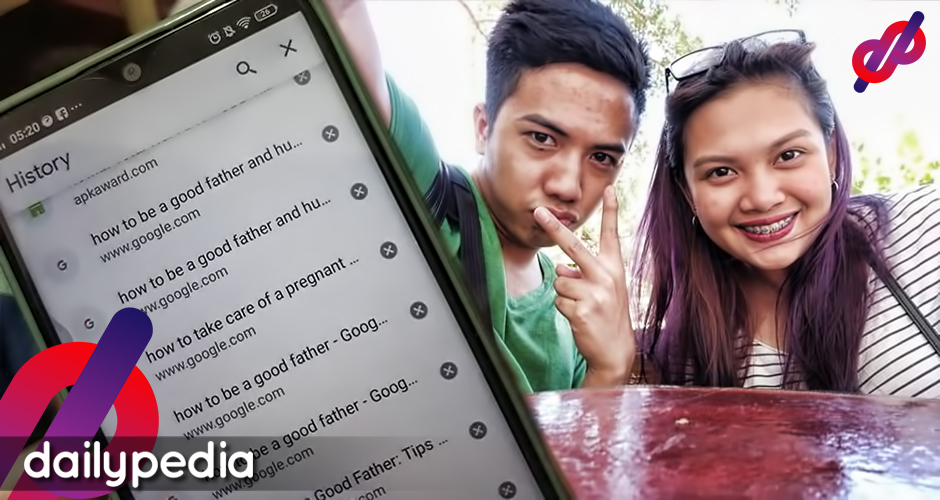 Lopez showed everyone why she was lucky to have DiCaprio as her child's father.
The uploaded photo showed Lopez's browser history filled with searches on "How to be a good father and husband" and "How to take care of a pregnant woman."
Lopez did not expect her future husband to be that concerned with starting a new chapter in life.
And it seems DiCaprio has always been like that.
"You're always the best, ramdam ko lahat ng effort and adjustments mo. iloveyou 💓" said Lopez.
DiCaprio is also preparing for everything, and is just waiting for Lopez to give birth.
https://www.facebook.com/shamnuevenine/posts/1379691452227474?__cft__[0]=AZUMSl2c5_3tkcShRb-8FhYlf3wiDfmTnzuBIizFthRwiTo6-eOUTFlWemVwlBvfKVL_1ZbyrN0g-XlDd3dqUf1PCOpKB4J3ILDvYn4Ps8Lza_KkMEmt6ISwg_fG1j_B-LA&__tn__=%2CO%2CP-R
Many netizens wish they had a partner like DiCaprio, an average Joe with a big heart.
Her post has over 45k likes as of this writing.