It was edited to make it appear she was physically present at the turnover of medical equipment in Las Piñas.
Netizens poked fun at the situation and decided to make their own edits. 
Senator Cynthia Villar drew flak for her alleged edited photos of her turning over COVID-19 equipment donation at a Las Piñas hospital.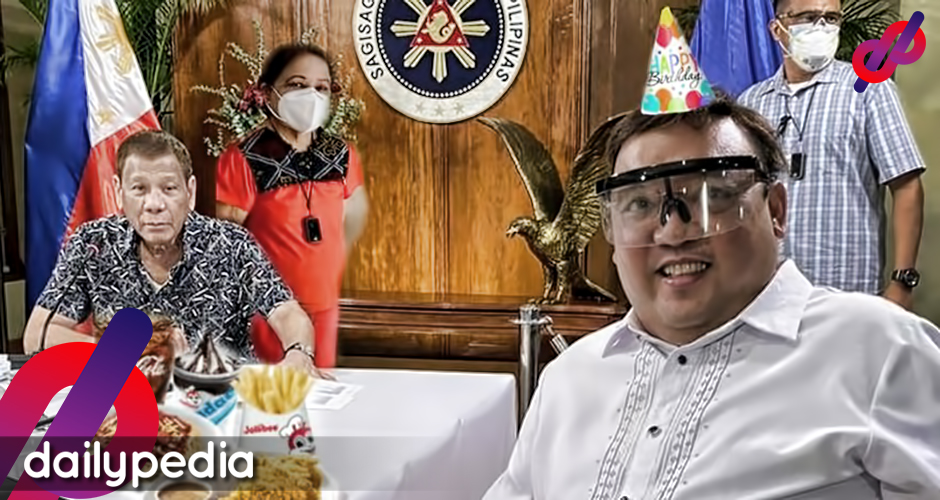 On June 30, Villar's staff sent a press release via email, along with the photos of the said event. It showed several hospital workers receiving medical equipment for the Las Piñas General Hospital. In the photos attached, Villar was not present.
not bl related..Hahaha saw this on FB hahahahah someone got hold of the infamous PNG file of Cynthia villar hahaha! Puta i kennat hahaha pic.twitter.com/hcXZ3JWkkL

— M I G G Y | TayIsTop100% (@architectlurkin) July 2, 2020
However, the same photos were uploaded on the senator's Facebook page which now included Villar wearing a face mask. She took the spot of a medical worker wearing a blue scrub suit.
LOOK: Allegedly photoshopped images of Sen. Cynthia Villar – which made it seem like the lawmaker was physicaly present in the turnover of equipment for Las Piñas' #COVID19 laboratory – were posted on her official Facebook page. As of 7:26 pm, the photos have been taken down. pic.twitter.com/cLJKOfUxf6

— Kat Domingo (@_katrinadomingo) July 1, 2020
Netizens were shocked at first thinking that people won't notice that the photos were edited. But later on, people poked fun at them and made their own Villar memes.
Did you meet BLACKPINK's new member yet? Cynthia in your area!
How you like that remix – blackpink feat. Lil Cynthia Villar pic.twitter.com/Gs2F0rpQQa

— AltGMA (@KafosoMo) July 2, 2020
Villar has not been only hanging out with BLACKPINK but another K-Pop group, GOT7.
[CONFIRMED] Sen. Cynthia Villar is an ahgase. pic.twitter.com/cWJ8sweLx0

— aira #JUNKTERRORBILLNOW (@Y0UNGHOE) July 2, 2020
This one netizen then pasted her as a character of a video game.
Obtained new hero today! Cynthia Villar @Cynthia_Villar pic.twitter.com/0B2hfZR5Xf

— Kian Basinga ☮ (@kbxcii) July 2, 2020
Remember this historical moment? I'm sure the senator does.
Cynthia Villar is everywhere. pic.twitter.com/59zQULUuMe

— Phil Dy (@philbertdy) July 2, 2020
Simba Villar.
https://twitter.com/BelloCiao_/status/1278492907159220227
Keep the puns coming! Here's Cynthia Bilyar.
Is she scouting some new subdivision locations?
https://www.facebook.com/reklamador2020/photos/a.107419234231425/158220782484603/?type=3
Here are more edits for everyone's amusement:
https://twitter.com/deejfabian/status/1278619613593567233
PIXEL PERFECT: The Curious Case of Cynthia Villar's Photos

Here are some images inspired by the senator's manipulated PR pix

Check out more pictures here: https://t.co/uqcmdBCVoC pic.twitter.com/E6lNbxSojx

— The Professional Heckler (@hecklerforever8) July 3, 2020
Arrietty! but it's Zuko and Cynthia Villar!! pic.twitter.com/NpKRZBOHM1

— Howard (@eltdoa) July 2, 2020
Surprised to see that Cynthia Villar was in the ballroom photo of the Overlook Hotel in 1921 pic.twitter.com/mGooKjFc5E

— e a r l y b o i : – ) (@early_boi_2018) July 2, 2020
Villar has yet to make a statement regarding her allegedly manipulated photos but the edits have been taken down from her page.