The business process outsourcing (BPO) industry is easily one of the fastest-growing sectors in the Philippines and significantly contributes to the country's growth and development.
Many are attracted to working as a call center agent since the occupation does not require an impressive resume as a high school diploma and proficiency in speaking English are usually the only qualifications.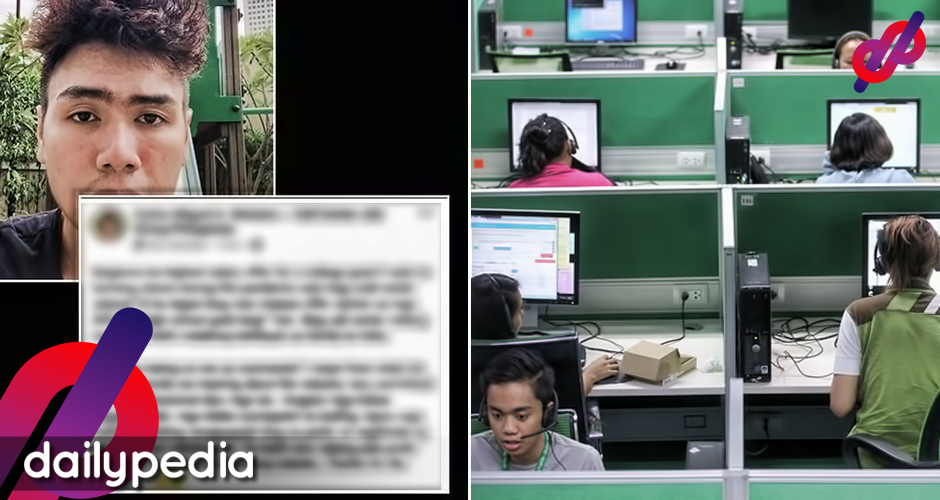 Netizen Carlos Miguel A. Gaisano is one of the millions of Filipinos who lost their jobs due to the pandemic.
Gaisano posted on the Facebook group Call Center Job Hiring Philippines asking what the highest salary offer is for college graduates looking to work as call center agents.
He said that college graduates should be paid more than senior high school graduates.
"Mag call center na lang muna ako kahit malaking kahihiyan sa family ko hehe," he said.
He updated his post pointing out that the people in the industry are "uncivilized" and "unprofessional".
He also said that he was disappointed to find out that gays who used to work at parlors are now call center agents, making him realize that anyone can get hired.
"So kahit sino nalang pwde mag work sa ganyang kababang trabaho," he added.