San Juan City Mayor Francis Zamora is taking heat for allegedly flouting quarantine guidelines in Baguio City when he entered the city with an entourage that reportedly consisted of at least 30 people and bypassed checkpoints and avoided the triage process.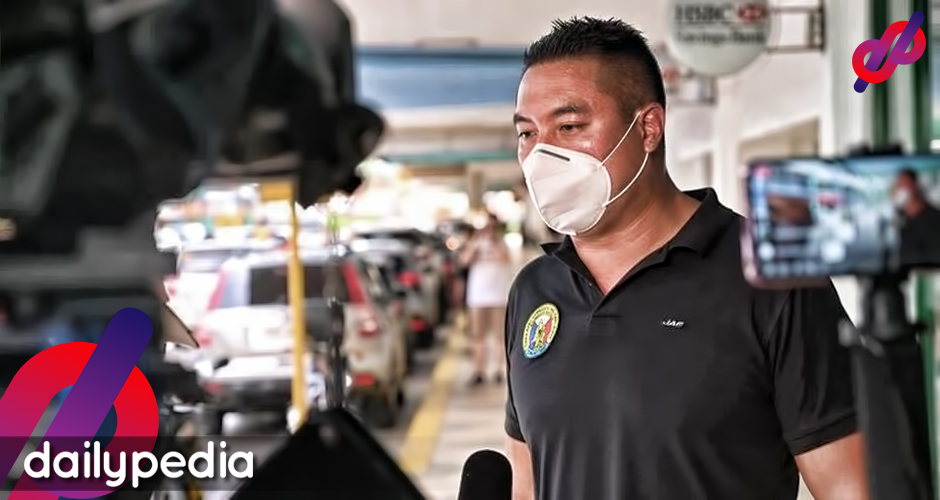 Rumors say that Zamora went straight to the Baguio Country Club (BCC) but the BCC reported that the entourage went to Baguio City Mayor Benjamin Magalong's office. This was why the party was sent back to the triage area for screening.
To non-Baguio citizens, dont you ever disrespect our guidelines just because you are in power. A mayor from Manila brought an entourage of about 30, bypassed our checkpoint and triage and went straight to Baguio Country Club.
But BCC did its part by reporting the arrival to the pic.twitter.com/4IgZKn5S1S

— Quarantine Tarantado (@Simply_Clinton) June 6, 2020
Tapos here he comes barging into the city, bringing many people. E sila epicenter ng COVID sa Metro Manila. Para magpamedical treatment? Anong wala sa Cardinal Santos or St Lukes Global na meron dito sa Baguio para piliin niyang istorbohin ang aming pananahimik? Bypassing triage?

— Quarantine Tarantado (@Simply_Clinton) June 7, 2020
The people of Baguio want Zamora to be declared as persona non grata for what he did.
The petition was created by Karlo Marko Altomonte before the Office of the Vice Mayor and Presiding Officer City Council of Baguio on Change.org.
"By ignoring protocols and initiatives of the City of Baguio, one of the cities in the country that serves as a model in the fight against the spread of Covid-19 thanks to the discipline and genuine concern of its citizens and the city's current leadership, San Juan City Mayor Zamora, arrogantly and selfishly, spat in the face of every Baguio citizen who's sacrificed so much to keep the city safer," the petition read.
I feel bad for the San Juan police escorts of Mayor Zamora. City government of Baguio will be filing a complaint against them. And PNP IAS now investigating these police officers.

Sila pa ang ididiin.

Why were they in Baguio in the first place?

Sila pa may kasalanan?

— JV Ejercito (@jvejercito) June 7, 2020
https://twitter.com/LilMsMalditaMD/status/1269522224467214336
Manila people treat Baguio like shit. From ignorant tourists to haughty politicians, all they do is pollute and disrespect Baguio like they own the place. I say, everyone in that entourage, not only Zamora, be tagged as persona non grata. https://t.co/ta4pm8yzmB

— Forever an Island Girl 🌞 (@_cantreadmaps) June 7, 2020
MAYOR FRANCIS ZAMORA 🖕 SHOULD BE DECLARED PERSONA-NON GRATA HERE IN BAGUIO 😠.

— Ming Nagaowa (@ming_nagaowa) June 7, 2020
https://twitter.com/sheenanjeli/status/1269478494901157888
Idol yata ni Mayor Zamora si Koko Pimentel! Feeling entitled? Privileged?

Sir, you just jeopardized the safety of the people of Baguio.

May you be dealt with accordingly.

— It'sFiinchLooo (@FZ_BarceLUNA) June 7, 2020
Myghash.,. that convoy of Mayor Zamora from San Juan just violated Baguio City's health and safety protocols. In the first place, why did they travel to Baguio? Is it an essential travel????

— Fredgie Louis (@FCloud18) June 7, 2020
In an apology to Magalong, Zamora said that a 'miscommunication' occurred at the checkpoint.
Zamora revealed online that he went to Baguio to escort his stage 3 breast cancer-stricken wife for medical treatment.
"I would like to extend my sincere apologies to Mayor Benjamin Magalong and the people of Baguio City for the incident that happened last June 5, 2020 on our way to Baguio City. We had no intention of breaking any checkpoint or quarantine protocols of the LGU," said Zamora.
"I have personally called Mayor Magalong earlier today to convey my apologies and to explain that this was a miscommunication in the checkpoint area," he added.
Magalong earlier cited police reports suggesting Zamora ignored a checkpoint and went to the BCC.
His initial apology to Magalong said that he was asleep when his entourage got to the checkpoint.
Zamora said he'll be leaving on Sunday while his wife stays in the city for the duration of her treatment.
"Again, I humbly and most respectfully apologize to Mayor Benjamin Magalong and the people of Baguio City for this incident. There was never any intention not to follow Baguio's health and security protocols," he said.
One of Baguio's requirements before entering the city is a triage examination. Magalong also said that a triage area was set up at the BCC for Zamora's party.