On Monday, ABS-CBN artist Enchong Dee tweeted his reaction to the tree-cutting operation in Baguio conducted by the Vista Residences, which was permitted the Department of Environment and Natural Resources (DENR).
In reply to Bishop Victor Bendico criticisms against them, Vista Residences Incorporated said that they were granted a special private land timber permit by the DENR.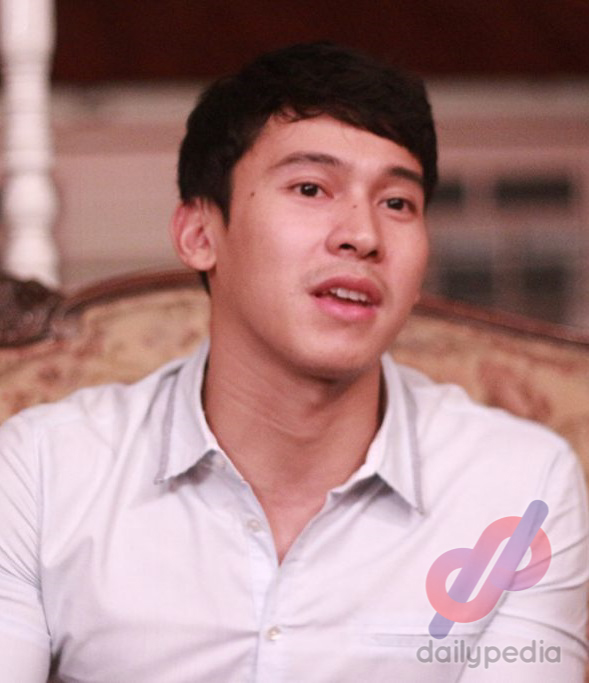 "To reiterate, the cutting of the pine trees is covered by a permit duly issued by the DENR and was undertaken in full compliance with all relevant rules and regulations," it said.
As a replacement to the trees that will be cut down, the company will turn over 10,800 Benguet Pine Seedlings to the local units of DENR.
Enchong then reacted and said in a tweet that it was the result of allowing "backward leadership rule."
He also said that while most people advocate the battle against climate change, others practice deforestation.
This is what happens when you allowed backwards leadership rule. While the whole world is trying to fight climate change, here we are cutting old beautiful trees that well… hmmm… provides us oxygen to breath. Sino kaya may ari ng Vista Land noh? https://t.co/bZBRlN2wos

— Enchong Dee (@enchongdee777) June 29, 2020
Vista Residences Inc. is owned by Manuel "Manny" Villar Jr., the spouse of the Senate Committee on Environment and Natural Resources Chairman Cynthia Villar. With this connection, netizens think that there is a possibility that Cynthia Villar has a conflict of interest.
Nahiya naman ang mga puno sa pagiging chair nya ng environment and natural resources. Alam nya kaya ibig sabihin ng conflict of interest. Haysss

— CaliBash (@TonieBartolome) June 29, 2020
Insurance companies should be wary about insuring the structure to be built on that area. Mother nature will surely reclaim what is hers.

Boycott that project and let their billion-peso project remain idle while financial fees eats away at their profits.#MotherNature

— I Dissent!!!! (@serrano_rene) June 29, 2020
In short, this is what happens when the Villars are in authority. https://t.co/lVlZPb7irD

— Mx. Mandy (@SovietNinang09) June 29, 2020
Character development: -99999999

A month ago, Sen. Cynthia Villar spoke to the importance of preservation of natural habitats. Howbeit, a month later, her realty group just cut 53 pine trees in Baguio which is a home for various life. pic.twitter.com/UJAPecU4vJ

— 𝗔𝘅𝗰𝗲𝗹 𝗤𝘂𝗶𝗻𝗴 (@axcelquing_) June 26, 2020
This is a big blow to Baguio city's re-greening master plan, but we won't take it sitting down. The protests have begun. https://t.co/NAIv35TQ84

— Miss Maggie (@MiaMagdalena) June 26, 2020
No amount of money can cover how basura Villar family is. Greed runs through the veins. Kakapal ng mukha nyo. @Cynthia_Villar https://t.co/cunWuu3hpo

— Dm (@dmwapu) June 26, 2020
The devil works hard, but Cynthia Villar works harder even during a pandemic! Shemms grabihan https://t.co/2vkeBGjFKS

— NSWY (@jackdnielles) June 26, 2020
Btw Senator Cynthia Villar is the chairperson of the Senate committee on environment and natural resources.

This gov't is one big bad joke. 🤦‍♂️ https://t.co/VMYbh8jJVJ

— JC Punongbayan (@jcpunongbayan) June 27, 2020
https://twitter.com/theigorotkid/status/1276669866817097728?s=20
Through a Facebook post on the Baguio Public Information Office, Baguio City Mayor Benjamin Magalong released his official statement regarding this issue.
"We are saddened because we feel it is a big blow to our Regreening Master Plan amidst our request to the Office of the President for a tree-cutting moratorium," he said.
He also said that DENR issued Permit No. SPLTP No. CAR-58-2020 dated May 4, 2020, to Vista Residences Inc. for the cutting of 53 Benguet pine and one Norfolk pine at Purok 3 Outlook Drive to give the way for a building construction project.
Meanwhile, an online petition to stop Vista Residences from Cutting 54 Trees in Baguio City is ongoing.