The #NoToDoctorShaming trended online as netizens criticized Cebu Province Governor Gwendolyn Garcia for humiliating doctors who criticized her suggested steam inhalation or "tu-ob".
On Tuesday, during a Facebook live video, Gwen Garcia publicly exposed the profile and photos of doctors and also netizens who expressed criticisms online.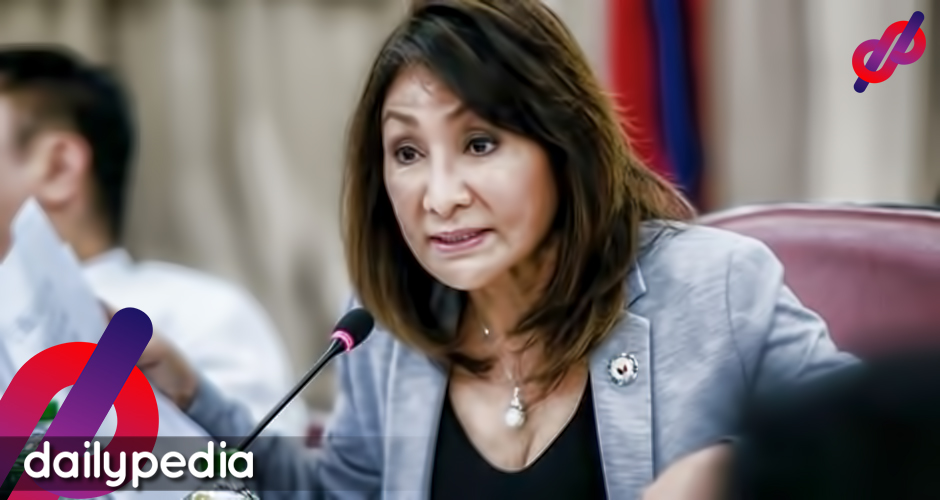 The governor mentioned Dr. Candy Krista Pilapil who questioned the effectiveness of "tu-ob".
The governor asked the doctor what she has contributed and asked her to run for the next election.
"Next time if you want to criticize us, run (for the next election). Maybe you're more knowledgeable," Garcia said in Visayan.
Garcia also insulted the doctor with her two years of experience as a general practitioner, she also said that maybe Dr. Pilapil's experience on Facebook is better.
Dr. Lani Rae Seeto was also targeted by Garcia for her threatening remarks against the latter.
The governor's unprofessional action earned the ire of netizens and doctors who promoted the #NoToDoctorShaming.
There's a lot at stake by tweeting this,but I watched the entire thing and felt sickto my stomach to the point where I couldn't stop myself.

While the whole world puts all their respect to healthworkers for their heroic vocation in this pandemic, here we have the Cebu Governor: pic.twitter.com/mPNxXhX9ZU

— Prince Zuko's little bitch (@ironicallyianna) June 23, 2020
Stop doctor shaming, Cebu City deserves an ethical and hardworking governor, not one who shames and only serves for political interests.

— Dr. Gia Sison (@giasison) June 24, 2020
Cebu Gov. Gwen Garcia publicly shamed a doctor because of criticisms against the mandate of implementing "tuob" or steam inhalation as a medication for "possible covid symptoms."

An excerpt from her FB live. Such familiarity. (shaming starts 42:00): 🔗 https://t.co/JMM5JODK6p pic.twitter.com/zdxRdex8Aw

— 𝐩𝐚𝐭𝐫𝐢𝐪𝐮𝐞 🌈🌻 (@pattiechoo) June 23, 2020
https://twitter.com/Ram_Tabanag/status/1275584510399090688
Gwen garcia is just one of those girls who think theyre sassy and have a point but is actually just a petty person with a bad attitude.

— bruh.jpeg (@ceniza_dweeb) June 24, 2020
Gwen garcia is just one of those girls who think theyre sassy and have a point but is actually just a petty person with a bad attitude.

— bruh.jpeg (@ceniza_dweeb) June 24, 2020
Can someone tell GOVERNOR Gwen Garcia that instead of publicly shaming those who criticize her admin's decisions, try listening to what they have to say: the reasons behind their rants, the suggestions that they could give, etc. Dalia ra pud kaayo nimo ma butthurt mam oi

— RA (@ra_juanir) June 23, 2020
Gwen Garcia, these are the hard steps on how to become a doctor. Thus, doctor shaming will never be acceptable. No to any forms of public shaming!#NoToDoctorShaming pic.twitter.com/lz4OUotglg

— IamElectric (@iamelectric97) June 24, 2020
For research purposes, I would like Gov. Gwen Garcia to intentionally acquire the coronavirus and make tuob. Lead by example, and then I'll believe you.

— knuddelbärchen (@cgcoquilla) June 24, 2020
https://twitter.com/medtechspeaks/status/1275622399149436930
This was not the first time that Garcia has gotten into trouble for being unprofessional.
In 2012, she was suspended by the Office of the President for grave abuse of authority. In 2016, she was charged with 11 counts of graft due to anomalies in the procurement of architectural and engineering design, various civil and other works for CICC in 2006. Last 2018, she was dismissed by Ombudsman Conchita Morales for grave misconduct.
On Wednesday afternoon, the Cebu Capitol released an official statement regarding the issue against Gov. Garcia's recommendation of "tu-ob" and her act of humiliating the doctors.