She posted in the group hoping to barter it with something else when the seller of the item commented.
The seller told her that she refused to reply when she was messaged about the AirPods which she hasn't paid for.
Facebook barter groups have suddenly risen in popularity as more and more people attempt to exchange their unused items for something that will be more valuable for them.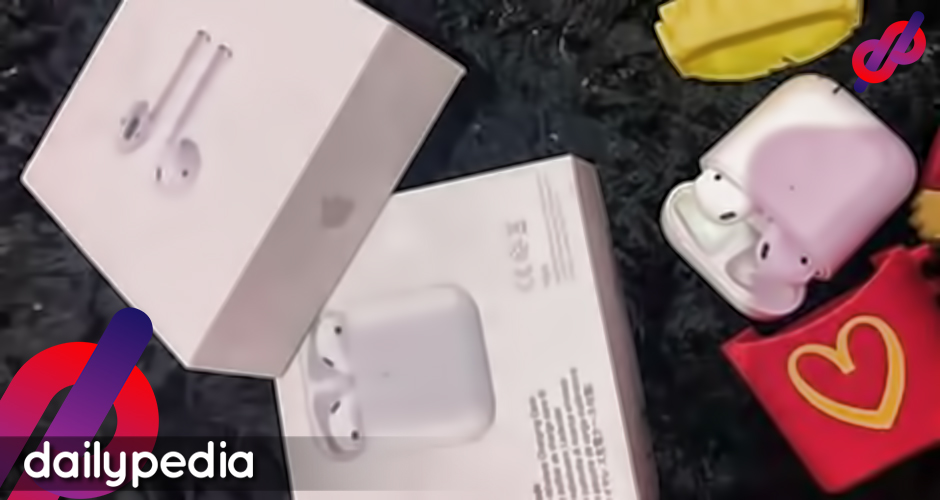 Started by someone in Bacolod, the concept was made to trade goods like money, which many found useful during the quarantine season. The idea became so popular that it was adopted by different communities and areas all over the Philippines. One of the most popular groups right now is the Iloilo Barter Community.
But one netizen didn't think that she would be exposed when she tried to exchange her AirPods.
"#Bartering my AirPods. Barter for anything na magamit sa room or food or wallets," she wrote on her now-deleted post.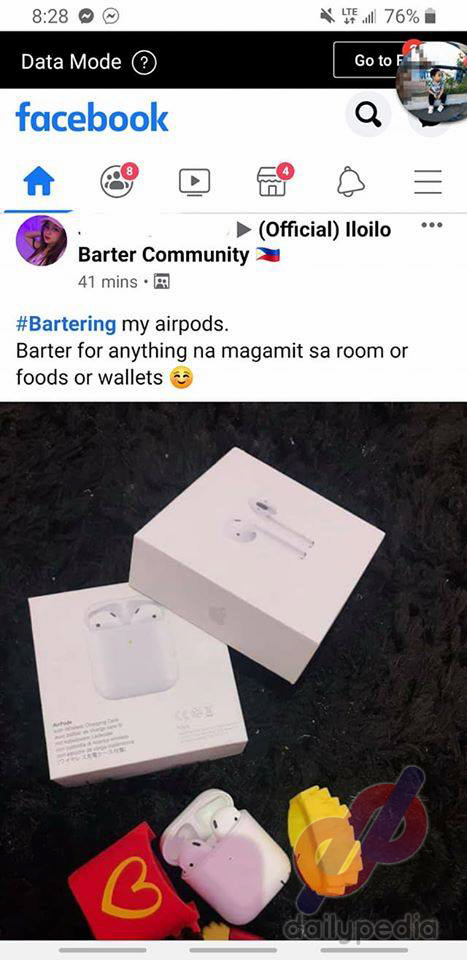 What the Facebook user didn't expect was for her post to be found by the original seller of the AirPods. It turns out that the item was still not fully paid for and the person she bought it from was also a member of the group.
"You haven't paid me yet. There's not even any downpayment. I tried messaging you but you just put it up for bartering?" the seller commented using their local dialect.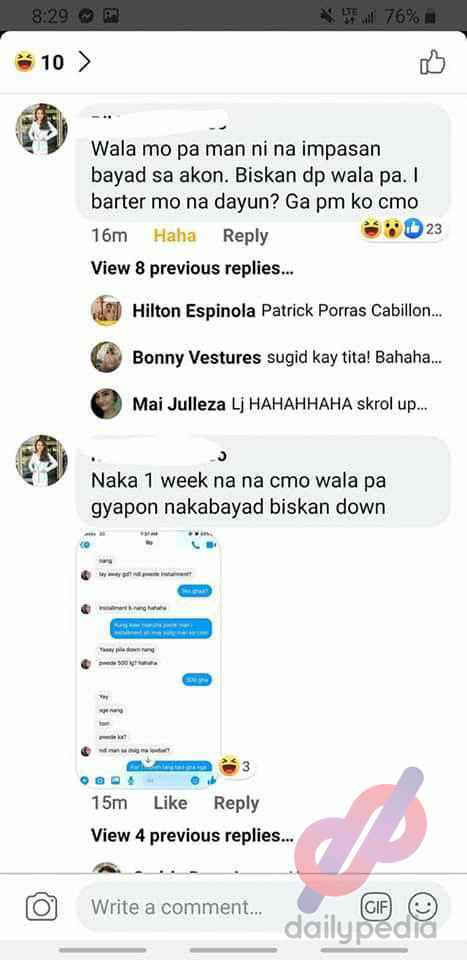 The AirPods were only with the original poster for only a week. Other members of the group got amused by the situation.
The post has been deleted.