Alex Gonzaga and rapper Matthaios started a rap battle against each other.
It started when Matthaios dissed Gonzaga's song "AMFEE."
Kapamilya star and YouTube sensation Alex Gonzaga fired back after a local rapper named Matthaios dissed her.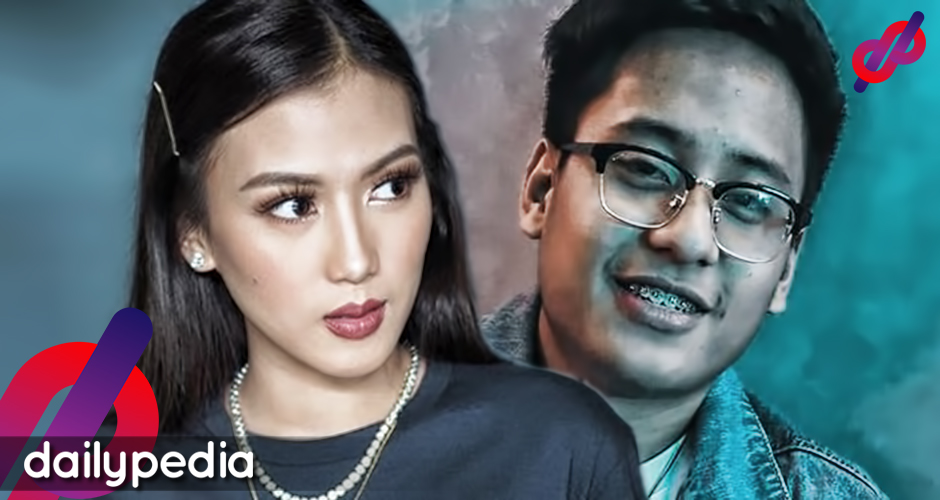 Their argument started with the rapper tweeted: "Ewan ko na lang ah, pero I just heard yung song na 'AMFEE' and I think she was facing the mirror nung kinakanta niya 'yon. Lol, jk!"
https://twitter.com/MatthaiosTBW/status/1269917141957881856
"AMFEE" is a song released by Gonzaga in 2019.
Alex then quote retweeted Matthaios' tweet with "Please. SMH (so much hate)."
Please. SMH. https://t.co/cfSAHxkCrp

— Alex Gonzaga (@Mscathygonzaga) June 8, 2020
It didn't stop there as Gonzaga released a video of her rapping.
"Ugh! Ako si Alex G, the best sa country. 'Di ako nagpe-pretend 'coz I'm the real, freakin' deal. May mga pa-conyo. Yes sir, yes sir. Oy!"
Bars!!! Fyi little one, talo ng jeje ang conyo @MatthaiosTBW pic.twitter.com/fiizneEpRI

— Alex Gonzaga (@Mscathygonzaga) June 9, 2020
"Hollup wait! Sino ka nga ulit? Eh yung Chambe mo nga hindi naman malupet. Bakit nga ba sa tingin mo sa tingin mo ay ikaw ang mas angat? Eh sa vlogs ka lang naman kasi talaga sikat. So girl, just sit down and put on your makeup. 'Coz shade is said. Will the real artist please stand up, please stand up. Beh!" Matthaios then answered in another rap.
Just leavin' this here, @Mscathygonzaga.

-Matthaios from the South! 😝 https://t.co/CTlhagPXBk pic.twitter.com/Xt7N1zGHCE

— Matthaios (@Matthaios) June 10, 2020
Gonzaga slammed the rapper by then asking him if he had paid Catriona Gray for using her name in his hit song.
"Ikaw ngang bata ka makinig ka ha. Una sa lahat sa nagawa mo nang kanta. Ikaw na ba ay nagbayad na kay Catriona? Ikaw kasi gumamit sa sikat ika'y sumabit. Ang tawag niya sayo Mr. Universe na pangit. At least ako sa Chambe, alam ito ni Seve. Approved pa nga ni Toni. Ha, kamag-anak eh. Break it down, yo!"
Ayoko na sana pumatol pero…. @MatthaiosTBW pic.twitter.com/XXJnmLOx0K

— Alex Gonzaga (@Mscathygonzaga) June 11, 2020
Matthaios is the rapper behind the song named after 2018 Miss Universe Catriona Gray.
The rap battle ended in a positive note as Gonzaga stated that she has talked to the rapper so everyone should just "chill".
Guys relax tayo! Nag-usap na kami. Chill na tayo abangan nyo nalang susunod na mangyayari hehehe please no hate just LOVE!!! @MatthaiosTBW ❤️

— Alex Gonzaga (@Mscathygonzaga) June 11, 2020
Alex Gonzaga has almost 7 million YouTube subscribers and her viral song "Chambe" has more than 29 million views on the platform.